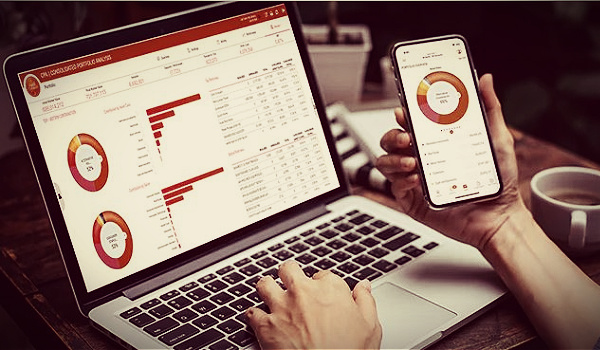 ---
Friends, our normal writer – who is much better at this than I – is off this week enjoying the beautiful summer holiday, so yours truly – "the publisher" is doing an annotated version of ATT this week.  And at any rate, there's a little less sector news this week anyway!
Wishing you and yours a Happy 4th of July and summer holiday week! 
Check out the latest news in the wealthtech sector…… 
---
Daizy
"Daizy, a wealthtech startup that harnesses the power of generative AI, (has) announced  the launch of its ChatGPT plugin. The plugin democratizes investment research to make advanced guidance accessible to anyone using ChatGPT Premium. Daizy's GPT plugin can answer questions about portfolios, risk profiles, market trends, social sentiment and sustainability.
The plugin has been purpose built to address the needs of the more than 400,000 financial advisors in the United States alone. Daizy's AI will power the financial services industry as it evolves to meet the needs of a new generation of investors by offering users real-time interactivity and access to high-quality, reliable investment data in a user-friendly, conversational format."
ISS MI
"ISS Market Intelligence (ISS MI), a unit of Institutional Shareholder Services and a leading global provider of data, analytics, insights, media, and events solutions to the global financial services industry, today announced the results of its ISS MI Market Metrics Fintech Study based on interviews of 814 U.S.-based financial advisors. The survey, undertaken in May as part of the ongoing Selling Retail Investment Products Through Intermediaries research effort, measures advisor interest in financial technology provided by asset managers, home offices, and third-party sources.
The survey finds that more than 95 percent of responding advisors report using fintech for trading and clearing, portfolio rebalancing, and/or investment analytics. Trading and clearing were decidedly the most popular uses of fintech among surveyed advisors, as only 3.8 percent reported not using the technology for these purposes. Despite that heavy usage, there is seemingly little room for third-party fintech providers to offer their services as over three quarters of advisors reported using software provided by a home office for trading and clearing."
Ledgible
"Ledgible, the digital asset tax, accounting, and data platform for enterprises & institutions, announced the company launched its new NFT Suite, a professional offering for NFT portfolio management, tax & accounting tracking, reporting, and year-round planning. This new offering seeks to bolster the growing and thriving NFT space, providing industry-leading tax and accounting software for NFTs and a full-service portfolio and tracking tool for active investors, traders, funds, and more."
Pontera
"Pontera just released a new finding: 59% of surveyed advisors chose not to roll over a client's 401(k) into an IRA or other account in 2022 due to better plan benefits and the advisor's ability to manage these assets in plan via Pontera. This is encouraging validation for the roughly 35% of working Americans with workplace retirement plans: You don't have to choose between your financial advisor and 401(k).
In the period from 2016 to 2021, rollovers from retirement plan accounts totaled approximately $2.9 trillion in IRA asset growth, over half of which is estimated to have been intermediated by financial advisors.[1] The majority of investors wish they could completely hand over retirement planning to an expert and often believe a rollover is required—It isn't, and rollovers can be costly."
Seeds
"A little over six months since announcing its initial capital raise, wealthtech platform Seeds Investor has added more capital and a new backer in Blank Ventures. This seed extension round brings Seeds' total funding to date to ~$4.7M.  
Also joining this round were existing backers Social Leverage and The Compound Capital Fund I, LP. (The Compound Capital Fund I, LP, is an affiliated venture capital fund of Ritholtz Wealth Management.) This raise reflects continued interest in wealthtech solutions that offer greater personalization; it comes amid market and economic headwinds that have hampered many fintech and technology firms' fundraising efforts."
---