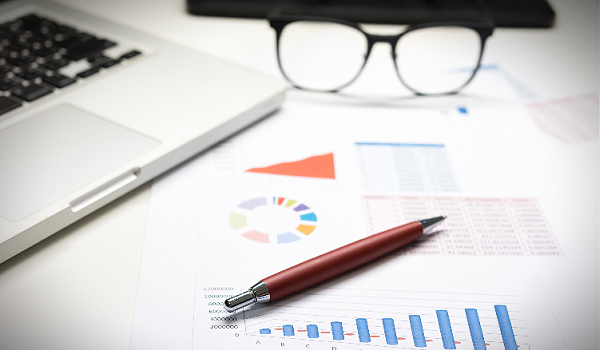 ---
While the financial landscape has never been static, financial advice has traditionally followed a proven formula. Over the last few years, however, things have started to move a lot faster – and consumer expectations are changing as well.
Today, it's not enough for advisors to simply offer expense management advice, or high-level financial or retirement planning information. Today, consumers want context and to understand how things work.
At the same time, tech-savvy millennials have started to reach their peak earning years and now make up a larger percentage of advisors' client bases. As a result, they expect advisors to use technology to offer the context they seek, with 39% relying on some form of web collaboration tool, as well as easy-to-navigate websites and more efficient forms of digital communication.
Meeting these new client demands can be a real challenge for financial advisors – particularly when many are already struggling to keep pace with evolving digital technologies, meet client communication needs, and build trust. Often, there simply isn't enough time in the day to provide a sufficient level of client connection, efficiently source prospects, and convert them into clients.
That is, until now.
Thanks to advancements in technology, it's now possible to leverage software tools that harness the power of AI and microplans. This combination allows financial advisors to provide the customized attention and context today's clients crave, while assessing and converting them in a fraction of the time.
Microplanning 101
One of these solutions includes creating more compact financial plans. A microplan involves breaking down a larger goal into smaller, more manageable pieces. The term can be used in reference to a broad organizational goal or an individual's daily routine.
When combined with AI in a financial-based software tool, a microplan can help clients resolve a specific financial pain point by using natural language to walk them through the steps needed to overcome it in a fraction of the time that traditional planning has taken.
For instance, while a client may initially want to know whether they're on pace to achieve their dream retirement, this type of software tool can help them find answers to that question, offer suggestions to enhance their savings, and even teach them how to budget for their child's college fund. This allows advisors to not only tackle more pain points, but to do it faster and for more prospects and clients.
Why take the time to do this? It's designed to build trust early in a relationship, set the foundation for a long-lasting relationship, and determine whether a prospect qualifies for a certain financial product. It's ideally suited for clients who don't require complex plans just yet, or who are simply looking to connect with a trustworthy advisor and make sure that they see the value versus a robo or other DIY solution.
Simply put, this type of tool can free up endless hours of prospecting while offering a more impactful path to engagement, especially for smaller practices that don't have a paraplanner.
Here's how:
With the right AI-driven tool, you can create microplans for a variety of client concerns, and then email a link to your interactive conversation to your prospect to get the ball rolling before you even meet.
As the prospect completes the short microplan, you gain access to invaluable information, including whether they qualify for a particular service or product.
If they do qualify, you can personally solve the problem addressed within the microplan, focusing your in-person resources where they're needed most.
Converting Made Easy
As the financial planning space evolves, your clients and potential clients will inevitably have questions. A microplan can be an invaluable tool to help them adequately address their fears, realize their dreams, and adapt to new life circumstances.
With more than $70 trillion at stake surrounding The Great Wealth Transfer, it's also a great way to start connecting with your client's heirs. Don't wait until it's too late since research suggests that 70 to 90% of heirs immediately fire the financial advisor who worked for their parents.
Ready to Get Started?
Consider TIFIN Plan, a digital solution that provides advisors with 15+ AI-driven microplanning scenarios that allows financial advisors to address specific planning questions and provide intelligent answers – fast. Its conversational approach allows you to build a rapport with clients and prospects alike and offers an opportunity to have collaborative financial conversations while minimizing time and effort. You can easily combine the modules with risk tolerance information as well.
---