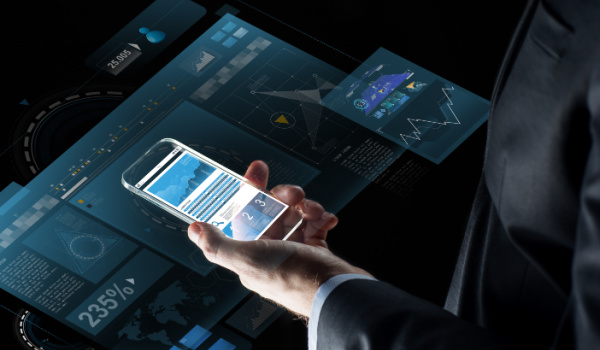 ---
This week in advisor tech headlines, we have a big slate of ugrades and updates from Envestnet leading the way. 
Not to be forgotten, there are also items from CAIS, Redtail and FusionIQ to round things out. 
Let's get right into some advisor tech headlines.  
---
CAIS 
CAIS announced an expanded menu of strategies from twelve leading alternative asset managers, underscoring their commitment to the independent wealth channel. 
Apollo Global Management, Ares Management Corporation, Bain Capital, Blue Owl Capital, The Carlyle Group, Fidelity Investments, Franklin Templeton, KKR, Neuberger Berman, Nuveen, Partners Group, and StepStone Group are among the alternative asset managers launching or expanding wealth-centric strategies on the CAIS platform. Additionally, the new strategies span the spectrum of alternative investments across private equity, private debt, and real estate, and include structures such as interval funds, 40 Act funds, BDCs, and non-traded REITs, enabling advisors to add alternatives more broadly across their accredited and mass affluent clients. 
Asset managers onboarded to the CAIS platform receive access to the largest network of RIAs, independent broker dealers, and RIA aggregators that oversee more than $4T in assets. Asset managers also benefit from CAIS' robust array of features enhancing the alternative investing experience, including pre-trade, trade, and post-trade technology, a custom online education offering (CAIS IQ), digital marketing support, and integrations with leading custodians, reporting providers, fund administrators, and transfer agents. 
Envestnet 
Envestnet has rolled out another series of enhancements to bring more of the ecosystem together for advisors. Enhancements to the Envestnet platform were introduced as part of Envestnet's ongoing effort to drive growth and greater productivity for its nearly 3,000 RIA firm clients and 47 of the largest 50 wealth management and brokerage firm clients through a consistent and unified digital experience. 
Enhancements throughout the Envestnet ecosystem include: 
Security search enhancements within mutual account creation.

 

Extension of holding-level funding to ensure accurate reflection in the "Current Investments to Retain" and "Current Investments to Liquidate" proposal documents.

 

Generic orders for fixed-income securities, fulfilled by entering external trade details.

 

Trade simulations to give advisors greater visibility into possible outcomes and enable better trading decisions.

 

Worksheet trading tool enhancement to allow for sector-based trading and rebalancing, in addition to style-based trading and rebalancing.

 

Branch-level enablement, with templates configured at the Enterprise, Firm, and Branch levels.

 

Better account navigation to strengthen the digital access experience for linked and closed accounts.

 
Flourish 
Flourish, a platform that provides innovative access to financial products that help registered investment advisors (RIAs) secure their clients' financial futures, today announced that Flourish Cash, its cash management offering, has raised its already elevated FDIC insurance coverage through its Program Banks. The increased FDIC insurance coverage will allow two-person households to be eligible to receive up to $10M in FDIC insurance through a joint account and two individual accounts. The company has also increased its top tier annual percentage yield (APY) interest rate to 5.00%. Since the beginning of 2023, Flourish has added 8 additional banks to its Program Bank network to further increase the FDIC coverage offered to its clients, joining established names like Citibank, HSBC, and PNC Bank. Through these bank relationships, Flourish Cash clients will now be eligible to receive up to $2.5M for individual and business accounts and up to $5M for joint accounts. 
In addition to elevated FDIC insurance, Flourish Cash clients benefit from current interest rates that are more than 11x the national savings account average. As of September 7, 2023, clients now earn 5.00% APY on the first $500K in an individual or business account and the first $1M in a joint account, with a rate of 4.50% APY for the remaining balance (current rates can be found via https://www.flourish.com/rates).  
FMG Suite 
FMG Suite announced its acquisition of MyRepChat, the number one client text messaging platform for regulated industries. FMG will leverage its investment in MyRepChat's leading technology chassis to augment its capabilities and extend its value propositions. This marks FMG's eighth acquisition in seven years, exemplifying the company's ongoing expansion strategy. MyRepChat's innovative platform is tailored to meet the distinctive communication needs of the financial advice industry, with numerous features and integrations that greatly enhance advisor-client relationships. The platform presents customization options, allowing financial advisors to efficiently and compliantly use texting to communicate with clients and prospects. MyRepChat offers a wide range of features through its core value propositions, including text and group messaging, a digital assistant to automate triggered communications, comprehensive compliance features, scheduling options, auto-forwarding, customizable workflows, and integration with all major CRMs. Additionally, the platform comes with advanced Data Loss Prevention (DLP) features. 
Franklin Templeton 
Franklin Templeton has debuted a new initiative to showcase its expertise in alternative investment strategies, including a new Alternatives by Franklin Templeton digital experience, the Alternative Allocations podcast hosted by 35-year alts veteran Tony Davidow, and an award-winning continuing education (CE) program. 
Tailored for the U.S. wealth management channel, this initiative aims to provide financial advisors with foundational knowledge across different alternative asset classes as well as independent, research-oriented guidance that is based on industry data around the effective use of alternative investments. 
The goal of the Alternatives by Franklin Templeton digital experience and related efforts is to help accelerate financial advisor adoption of alternatives, especially private market investments. 
FusionIQ 
FusionIQ announced its expansion into the Canadian market. As a firm with a deep understanding of the unique nuances of the Canadian financial landscape, FusionIQ is poised to transform Canadian wealth management with its innovative FusionIQ One platform, while opening doors for Canadian firms to deliver unparalleled digital experiences to advisors and their clients. 
FusionIQ has been eyeing the Canadian market for several years, and the timing is now ideal to introduce its all-in-one platform that gives financial advisors and institutions an easy on-ramp to digital wealth. The FusionIQ One Digital Advice module is hybrid and can be client-driven, rep-assisted, or advisor-led. The platform's Self-Directed Investing module can open up new revenue streams for firms, and the Digital Model Marketplace module opens up a new distribution channel for fund managers. The finTAMP (Turnkey Asset Management Program) with advanced portfolio management tools provides wealth managers with a white-label solution, delivering true end-to-end workflows and multi-custodial data feeds to give Canadian firms access to this groundbreaking digital asset management program. 
Orion 
Orion Advisor Solutions, a provider of wealthtech solutions for fiduciary advisors, recently revealed the pinnacle feature of its integrated technology suite on stage at Future Proof in Huntington Beach, Calif. In an age where technology can all too often create distance, Orion founder and CEO Eric Clarke, Chief Behavioral Officer Dr. Daniel Crosby and Technology EVP Mike Wilson demonstrated how fiduciaries can leverage a combination of artificial intelligence (AI) and behavioral finance (BeFi) to cultivate richer, more impactful customer engagement using Orion's transformative new Portfolio Comparison tool. 
With Orion's new Portfolio Comparison tool, tasks that once demanded multiple advisory firm staff across various platforms are now consolidated into an advisor's integrated dashboard. Presentation-ready portfolio scenarios are ready in a matter of minutes, shortening the feedback loop with clients and empowering advisors and their teams to scale their businesses. 
Redtail 
Handwrytten, a provider of robot generated handwritten notes for enterprises and consumers, announced a new integration with Redtail, making it easier than ever for financial professionals to send handwritten notes to current and potential clients. Handwrytten's robots help businesses cut through the noise and achieve greater open rates, response rates and ROI than printed or email messages, at a scale that was previously impossible. 
Handwritten notes have response rates 7-21 times greater than printed mail and can be used in nearly every messaging situation. The Redtail integration enables financial professionals to automate sending notes to current clients on birthdays, anniversaries, and at other key times of the year seamlessly. Users simply select the design of the note they want to send, type the message they want included, and pick which clients to send it to and when. For users unsure what to write in the notes, Handwrytten has an AI note generating feature that can provide ideas for content. 
Sowell Management 
Sowell Management recently launched FLEX Connect, its end-to-end technology solution that empowers financial advisors through every stage of the wealth management life cycle. Sowell Management provides a transformative platform of services and solutions to advisors on the path of independence – helping them be in business for themselves, not by themselves.Bill Sowell, the company's CEO, said the changing landscape of the financial advisory industry requires firms to embrace innovation to grow. Sowell said that is why the development and addition of FLEX Connect to the firm's arsenal of services is turning out to be a game changer for many of its advisor partners. Daryl Seaton, Sowell Management's president, described FLEX Connect as a cloud-based platform that allows advisors to seamlessly manage their practice all in one place. Seaton, who led the charge in bringing the innovative idea of FLEX Connect to life, said it is powered by GeoWealth, a firm specializing in constructing adaptable, open-architecture platforms tailored to meet the needs of RIAs like Sowell Management. 
Vestwell 
Vestwell, the modern fintech engine powering savings and investment programs for employers and savers across the country, has partnered with Flywire (NASDAQ: FLYW), a global payments enablement and software company. As families prepare to pay fall tuition, they'll be able to take advantage of a simplified, digitized experience for easier tuition and other education-related expenses from 529 education savings accounts. Through the Vestwell and Flywire partnership, the tuition payment processing time is notably reduced to a few days and provides families using a 529 education savings account full visibility into the status of their payment. By digitizing the payment experience and eliminating the reliance on paper checks, colleges and universities also benefit from the expedited payment time as well as a streamlined reconciliation process for their administrators. 
---