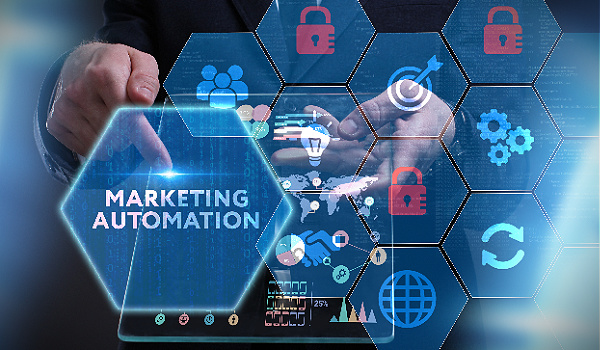 ---
Orion Advisors Solutions is taking another big step towards offering advisors and their clients a fully integrated, seamless technology experience by beefing up their automated marketing efforts.
In this case, part of the company's secret sauce is revealed in the name of its latest launch, Redtail Campaigns, which is built in-part on top of a powerful integration between Orion's already existing Market*r marketing tool, and Redtail Technology's CRM, said Jake Leise, Director of Orion Prospect at Orion Advisor Solutions.
"We wanted to explore how it was we could take this marketing tool and revamp it or refocus it, take the lessons we've learned, our experience, and the feedback we've earned, and create a new, enhanced experience," said Leise.
Redtail Campaigns is the result of two different Orion partnerships, one with Redtail Technology, which Orion acquired earlier this year, and the other with Snappy Kraken, an industry-leading marketing platform tool for financial advisors.
Why Revamp the Advisors Marketing Tool
"For some people, the word marketing alone is cause for headaches," said Richard "Ricky Redtail" Williamson, Director of Training at Redtail Technologies, Orion Advisor Solutions. "It's like a chore. I get it."
But there's a tremendous unmet demand for marketing advice and assistance among advisors, said Williamson, citing Google statistics that show 720 searches every month for "financial advisor marketing" and almost 7,000 searches per month for marketing for financial advisors in general.
There's plenty of research that shows that advisors desire marketing strategies and connect effective marketing with the ability to grow their practices, said Williamson. He cited surveys that shows that 71% of advisors with a defined marketing strategy are confident they will mee their practice growth goals over the next 12 months, compared with only 41% of advisors without a defined marketing strategy.
Other research shows that advisors need more help with marketing, said Williamson, quoting statistics that found 91% of advisors find developing a digital marketing strategy to be a big challenge, 86% reporting that it is challenging just to find time for marketing efforts, and that 77% of advisors have no defined marketing strategy.
"When Orion acquired Redtail, we knew there was a really unique opportunity to level up our marketing solutions and meet advisors' needs for those effective types of personalized marketing campaigns," said Williamson. "We wanted to make sure it's all backed up by all that data you're collecting."
Hence the Redtail integration.
The Need to Personalize
Advisors who have marketing plans find the work worth the effort, said Williamson, "The juice is worth the squeeze."
However, in digital marketing, scattershot attempts to create connections with clients and prospects fall short. Furthermore, 76% of consumers said receiving personalized communications was a key factor in prompting their consideration of a brand, a figure which underscores the need for more targeted, granular marketing campaigns. 78% of consumers said that personalized content made them more likely to purchase.
"What that is telling you is that they want to be connected with on a deeper level, that personalization and that type of marketing is a connection," he said.
But advisors' personalization efforts don't even go skin deep, said Williamson, pointing out that most advisors are only segmenting clients by wealth level, education, age and gender.
Today's consumers expect a deeper level of personalization.
"We are more than those four things," said Williamson. "We are the things that we waste time on. We are our fantasy football teams, our favorite sports teams, our favorite sodas, our favorite cars, our favorite movies, and our favorite restaurant. That is who we are, because that is what we build in our free time and that is where those emotional connections being made."
What Orion needed was to link its marketing automation with a robust CRM that could store all those different types of client data, and, even further, customized data points for advisors and firms who had their own ideas about client segmentation and targeted marketing campaigns.
How Redtail's CRM Powers Redtail Campaigns
Williamson described four different levels of client data that Redtail Technology's CRM records that can then be fed into Redtail Campaigns to power personalized digital marketing.
The highest tier or level, Status, describes in general terms the contact's relationship with the firm or advisor, be it client, prospect, lead, active client, inactive client—there can be as few as two Status designations or as many as a firm or advisor wants, but since it represents the highest level of client organization, Williamson recommended that there be at most 10-15 client statuses to choose from.
The next tier, Categories, is meant to be a little more descriptive. This is the level where firms with baked-in client segments usually tag their clients—so if an advisor has "gold," "silver," and "bronze" clients, those service tiers would become categories within the Redtail CRM.
"Obviously people are more than that, they are all of the different ways we interact with them and all of the different things they love and care about—and that is where Keywords and User Defined Fields come into play," said Williamson.
Keywords are just as they sound, tags to identify clients with certain characteristics or groups, or with certain services they are receiving. Keywords can be used to identify clients who are receiving tax management or insurance services in addition to a firm's core offering. Redtail users can identify as many keywords as they want.
User-Defined Fields allow firms and advisors to become even more personalized, according to Williamson. These fields, which can be added at a firm or advisor's discretion, can be used to track things like pet names, alma maters, favorite cars, favorite movies, favorite sports teams—literally anything—and then organize a book of business by these preferences.
What's Next
Redtail Campaigns then offers content assets from Snappy Kraken that can appeal to the different user groups advisors have identified in the CRM. The campaign builder allows advisors to create marketing campaigns that run at different cadences across email, social media, newsletters, landing pages, forms and more.
These campaigns are professionally written, FINRA-reviewed and designed to produce results, while enabling a certain amount of customization on copy.
The technology allows advisors to create and run marketing campaigns with personalized content and cadences for any prospect or client without the need to be an expert marketer or even spend a lot of time putting the end-product together—but the end result doesn't feel automated or paint-by-numbers to the client or prospect.
---