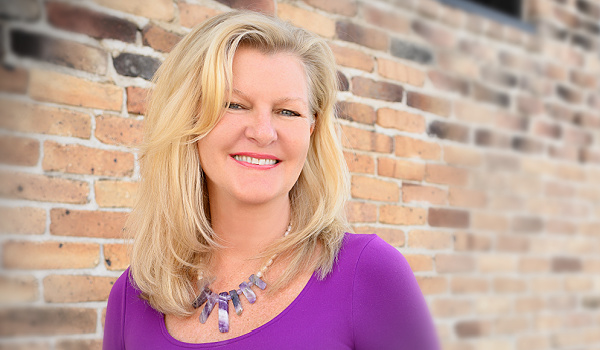 ---
Greetings from Digital Wealth News™
Friends, we had our Thanksgiving early this year and we're already "turkey'd" up!  We want to wish all of you a beautiful holiday with family & friends and express our gratitude for our wonderful community here at Digital Wealth News!  In the meantime…READ UP! | Cindy Taylor, Publisher

---
New thought leadership content this week…
REAL CLEAR CRYPTO: Where's the Bottom?
This is the third time that retail investors have been on the receiving end of a cryptocurrency exchange or centralized lender going bankrupt
WEALTHTECH INSIDER: Orion Launches Redtail Campaigns, Industry's First CRM-Centric Marketing Suite
Orion Advisors Solutions is taking another big step towards offering advisors & clients a fully integrated, automated marketing experience

JIFFY.ai Illuminations: When Finalizing your Budget, is the Client's Voice Represented?
If the budget focus is right, everything else falls into place, especially for wealth management firms that need projected cost personalization at every level of operations

FINTECH CORNER: Compliance Audits Don't Have to Be So Scary: Part 1
Preparing for an audit can be a labor-intensive task, requiring large amounts of preparation before the auditors step on the premises
HOSTED BY TIFIN: Ultra Blue Capital's Algorithmic Fundamentals ETF (UBCB)
With more and more market data available today, it is critical that investors find ways to process and find meaning in that information. We sat down with Pouya Taaghol, PhD, Portfolio Manager at Ultra Blue Capital, to learn more about how they are using artificial intelligence (AI) algorithms to help identify profitable U.S. large-cap companies with the best predicted expanding fundamentals across multiple sectors in their UBCB ETF. 
CLICK HERE TO VIEW VIDEO
Bill Taylor of Entoro Investments updates us on the markets this past week and movement in BTC, ETH, gold and the S&P 500 in The Taylor Report (11/22/22). Says Taylor, "With the FTX drama playing out, talk about inflation, interest rates and a recession is being pushed aside. Don't get sucked into thinking those issues have passed. They have NOT." 

FINTECH WINTER BREAK 2023
Join Digital Wealth News at our inaugural Fintech C-Suite event at the spectacular Montage Big Sky Resort in Montana, March 26-29, 2023.  Limited to 50 registrants!  * CLICK FOR FURTHER DETAILS *
---
We finish out the week with more great original content from the DWN editorial team, including the following posts…
HAPPY THANKSGIVING from Digital Wealth News!
Enjoy the Thanksgiving holiday, relax, watch some great football and enjoy our special tribute here to our readers and community here
The Week in Digital Wealth (11/22/22)
In this week's column covering digital wealth the world over, we cover news from Mahalo Banking, State Street, Zelle and Spott, amongst others
Advisor Tech Talk (11/22/22)
This week in Advisor Tech Talk, we dive into the latest wealthtech industry news from from DPL, Fidelity Institutional, Lumiant, RISA and UBS, to name a few
Decentralized Diaries For The Week of 11/22/22
Bitcoin Steadies at $16k as Crypto Winter Sets in, Binance Eyes Voyager Digital in New Bid, Tether Chain Swap Cost Solana $1 Billion & more
Top 5 VC Deals of the Week in Digital Wealth (11/22/22)
This week, our top 5 venture capital deals in digital wealth came to us from Matter Labs, Genesis, RESI, Ordergroove & Kuda
---
CURATED INDUSTRY CONTENT
---
Check out our homepage for other great content, or follow us at LinkedIn, Twitter & Facebook!
Read up and GET YOUR SMART ON about the future of digital wealth!!
Wishing you and yours a great week!!!

ABOUT DIGITAL WEALTH NEWS:
Our content creation and amplification platform includes insightful industry news & market commentary, meaningful partner content and executive profiles you won't find elsewhere.
Special thanks to our Chief Technology Officer Michael Fabing and my partner (and husband) Bill Taylor on their efforts to keep this powerful media engine running smoothly.
Our editorial coverage takes a new view toward the fintech revolution as it has evolved and matured, featuring industry news, thought leadership, and the latest industry press.
Digital Wealth News ™ was Created with the Following Key Parameters:
Daily Editorial & Weekly Newsletter pushing stories to Website – https://dwealth.news/ – and social media channels – including LinkedIn, Twitter & Facebook
Weekly Newsletter emailed to proprietary database of RIAs, wealth managers, VCs, hedge funds, fintech professionals and organic sign-ups –plus- select names from Fintrx, Crunchbase and other key databases
Light but authoritative editorial feel – non-technical – but informative. Digestible business read for those interested in, affected by, or involved in the new digital wealth economy;
Coverage of Digital Wealth Topics Including the Following Categories:
Digital Currencies & The New Token Economy
Security Tokens, NFTs & the Metaverse
Trading Technologies
Digital Investing Platforms
WealthTech & Robo-advisors
Legal & Legislative Issues
Fintech At Large & More
Sign up for our free newsletter, reach out to me on Linkedin, Twitter or Facebook and thanks for stopping by!!
---