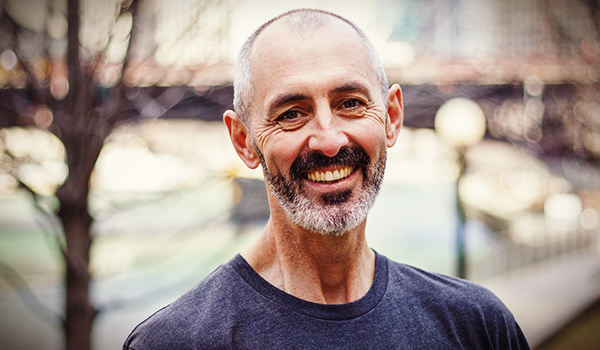 ---
Technology has long been a force for unity within financial services firms, but not always in a good way.
Historically, companies relied on a patchwork of technology amalgamated over time, offering little in the way of data-sharing, said Adrian Johnstone, President of Practifi, a cloud-based business management platform for financial advisors. Or, worse, firms forced workers in many different roles to use platforms that weren't designed for them.
Siloed data is stunting the growth of RIAs, said Johnstone, and limiting the quality of the experience they create for clients and their employees.
"A typical, unified dashboard is only tracing one set of metrics," said Johnstone. "For example, a firm that's only tracking their AUM and how much growth in AUM they've experienced over time is not getting any understanding of their clients' satisfaction or the quality of the client experience. They're not getting any help in staying ahead of their client obligations. They're making investments as a firm, but not tracing the value or return on those investments."
Advisory firms have been right to focus on building advisor-client relationships, said Johnstone, but have erred in failing to link the technology that helps advisors track and understand clients, a CRM, to the other functions within their business.
This has especially hampered growing firms, said Johnstone.
"A CRM simply tracks the revenue side of the business, how much money they get from clients, but not the expense side," said Johnstone. "Compliance, operations, marketing – they gain no insight into how they are running from a typical CRM. The larger the firm, the bigger those teams are, the more complex their needs, and the more important it becomes that they have the right tools."
That's why Practifi has taken a roles-based approach in designing its software. While the data entered into the Practifi platform resides in one place and can be accessed by users across a firm, the user experience that accesses that data is tailored to each specific role.
The idea is that not every team needs the same information, or information presented in the same way, or given the same priority, said Johnstone.
"The advisor is managing relationships with their clients, but the marketing team is managing relationships with agencies like public relations teams and media buyers," said Johnstone. "While their tasks are different, they're still using technology to manage relationships with different types of entities. We store all of that entity type of information in one place, but filter it based on role."
Practifi can then pre-filter data according to the user. So a marketing user, for example, would have a personalized dashboard when they access their app, prioritizing the campaigns they are running and the processes they are personally involved in.
That kind of data management is "table stakes," said Johnstone. What makes Practifi powerful is the ability to link rich data to workflows.
"All of a firm's people operate in business processes, so we leverage a single process engine to cover every process type," said Johnstone. "We then farm work out based on the process types, the user and their role. In the end, you're using the same toolkit for every business process, but we're shaping that data and surfacing the information most relevant to each person at the right time in a context that is meaningful to them."
Bringing an entire firm onto one system allows for cross-functional workflows, processes that move between people in different roles at specified times, allowing for compliance checks and management review.
Practifi's roles-based tools serve the advisor or practitioner, client-service specialists, marketing staff, business development, compliance, operations and executive users.
"Much of it is in the way that the data is presented," said Johnstone. "In operations, information is very much centered on profits. When work moves through client service, the information is centered on the client and the client experience: who we need to call, what are our obligations to speak to people, who are our most valuable relationships."
For business development, Practifi offers a pipeline-specific experience, said Johnstone. Advisors see a combination of information: high-value clients, best referrers, influencers, and who needs to be called first.
Practifi's recently launched compliance app answers the call to help firms better leverage data, in part by centralizing information for compliance personnel. The app includes some simple functionality to ease a firm's compliance burden, like creating alerts to identify client records that lack up-to-date data and the ability to pre-aggregate the reporting needed for a firm's Forms ADV.
"For management, there's information on how the firm is run, where to extract more value, what the risks are, and how to look across all the teams," said Johnstone.
Practifi also includes a team member app for ancillary and contract workers who might not need access to client data but have tasks and processes that should be integrated within a firm's relationships and workflows.
"We're pushing out into more roles now," said Johnstone. "For example, the sales function we have today, we're pushing further into making that designed so a merger and acquisition team within an RIA has a space to play. Rather than a business-to-consumer sales function, we're looking at deepening into a business-to-business sales function."
The platform already allows firms to efficiently roll an acquired firm into their existing technology stack, said Johnstone.
Moving forward, Practifi is also looking to implement functional roles for teams within firms with focus or specialization in areas like retirement, income planning or insurance planning.
"We're constantly learning from clients about how they see their businesses. It helps us understand how we can flex our platform to work for clients who have more complex team and sub-team structures," said Johnstone. "At the end of the day, we strive to provide a solution that allows everyone in a firm to have a logical home, no matter the size of the firm."
---