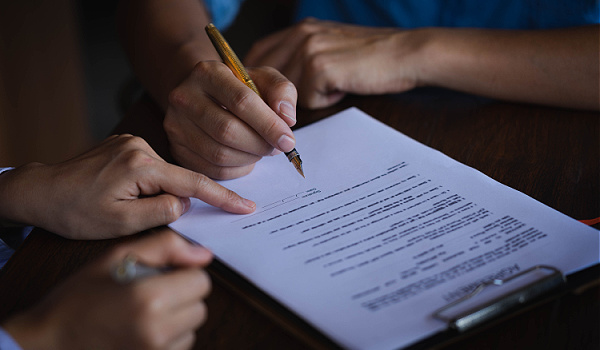 ---
While the rapid advancements in financial technology will never completely replace a human Financial Advisor relationship, it is definitely changing the way wealth management firms work.
For example, many wealth management firms are envying the fintech capability to facilitate opening of  new accounts instantly, says Suresh Ganapathy, Chief Solutions Officer at JIFFY.ai, which offers a highly customizable business automation platform for companies with a primary focus on wealth management.
"In fintech, clients are able to open accounts in a few minutes, so now we're trying to bring that experience to financial advisors," says Suresh. "The process is still very lengthy, and can involve multiple visits, multiple meetings and multiple calls with the client before the account is ready for investment. In some cases, trying to get the account set up could even take two to four weeks."
Today, wealth management firms are not only able to access software that offers the streamlined account opening experience of many fintech platforms, but they can also implement technology that goes well beyond, he adds.
Typically, account opening is not a singular experience. Even where technology and automation are applied, there are still manual processes involved before an account is actually funded and an investment allocation is executed.
"The process usually starts with the Advisor sitting with the client and trying to understand what their needs are," says Suresh. "This involves recording the information, and manually entering it into a financial planning tool which comes up with a recommendation."
That recommendation is often not approved until subsequent meetings, which then sets off a round of paperwork and documentation to open the account. This is where many wealth management firms fall short because the due diligence and compliance requirements that bind them add extra processes which must be completed before a plan is executed. In many firms, these processes still involve manually typing in the same data, multiple times.
According to Suresh, even during the pandemic, when in-person meetings didn't happen, the processes that ran behind the decisions remained the same.
Now, JIFFY.ai is integrating this entire process using its advanced automation platform. It is challenging the status quo and is reshaping the whole experience of opening an account. JIFFY.ai is working with leaders in the wealth management industry to enhance the process by including funding   and all the key decisions associated with investment accounts, like security-based lending and margin availability.
"When you meet a client, you should be able to present a plan, open an account, and fund it before the client walks out of the door or drops from the video," Suresh says.
This is quite similar to the way technology has altered the experience in the doctor's office. For the past several years, doctors of all specializations were having a tough time deepening their focus on patients as they always had to spend an equal amount of time on recording patient history, and entering and charting data in their health technology platform after conducting examinations.
This is happening in wealth management firms too — collecting data has become so crucial to serving clients and operating a business efficiently that Advisors risk losing their greatest asset—the ability to listen and make personal connections with their clients.
JIFFY.ai believes that the Advisor's conversation with a client should be just that—an open forum that is enabled and advanced by technology, and not disrupted by it.
"When an Advisor is having a conversation with a prospect or client, we believe they should be able to ask the right questions and we should have an interface that can digitally capture these conversations, collect information, and then offer a plan right in front of the client," says Suresh. "Assuming that plan is a good fit, they can go ahead and open the account using the information that is already gathered."
Can you imagine a doctor freed from manually feeding data into the health platform while meeting and examining patients because their findings are noted automatically by technology as they speak? Technology, today, has the ability to complete the remaining medical transcription and remove much of the medication errors that bogged down healthcare systems until a few years ago.
Applied to wealth management, technology has the ability to reduce human touch points in a firm's processes and create a more concrete and immediate link between financial planning discussions and the execution of a plan.
As an Advisor and a client communicate, technology automatically populates the required forms that clearing firms, advisory firms, custodians, compliance stakeholders, the client and others may need through the entire value chain.
At the same time, it passively offers real-time insights to the Advisor during the conversation with the client, suggesting next-best actions and delivering data to help illustrate the Advisor's point.
JIFFY.ai's technology doesn't stop at just opening the account, according to Suresh. It takes the data gathered from Advisor-client conversations all the way through funding the account and trading in the account, and all of the other decisions that need to be made while opening an account, like lending and margin.
Processes like reviewing tax forms, financial statements and moving accounts have also got a lot easier, as JIFFY.ai's technology can understand and extract information from scanned documents, thus eliminating the need for an employee to pore through paperwork, read and key in information. JIFFY.ai's Intelligent document processing  has the potential to eliminate a lot of data-entry errors.
"Our integrated intelligent automation platform provides an intuitive experience to the Advisor as all the information get accurately and easily captured when they have a conversation with the client. Freed from the effort of having to enter a huge volume of information manually, they can just focus on making the conversation more engaging and compelling for the client," says Suresh.
This means a user-friendly, Amazon-like experience can now be delivered in the context of a traditional wealth management firm. And that is going to make a significant impact in the future of the wealth management sector.
---