---
By Bill Taylor, Contributor/Fintek Capital We compare the price of Bitcoin, Ethereum, & Gold, using the CME Bitcoin Indexes (BRR & BRTI) and the CME Ethereum Indexes (ETH_RR_USD) & (ETH_RTI_USD) for reference. 7/8/19 Closing Prices:Bitcoin: $$11,891.94 (+$508.82) Ether: $308.36 (+$14.06) Gold: $1,393 (-$3.50) DJIA: 26,806.15 (-115.98) S&P 500: 2,975.95 (-14.46) Nasdaq Comp: 8,098.38 (-63.41)Trading Summary Notes for Monday, 7/8/2019
BOUGHT BITCOIN ON 7/2 @ $9,835 TO OPEN NEW POSITION
July 4th holiday week (U.S.) and first week of the third quarter is now over. But slow summer trading is still in focus
BITCOIN dropped below $10,000, rallied back up and spent the past few days moving up and down in the mid $11,000 area
That first week of the new quarter showed BITCOIN firming up and getting ready for another move higher. Lets say "here we come $15,000?" Yup!
ETH getting a boost from the probable (?) listing of futures by the CME.
With CME listed futures on ETH there will be more institutional interest which should give ETH a big boost. Lets say $350-$400? Yup!
GOLD having some big daily moves above and below $1,400. Interest rate perceptions coupled with dollar strength/weakness making for some sharp volatility
Nothing except this trading "noise" has changed. GOLD still in a strong up trend. Lets say $1,650-$1,700 over a period of time? Yup!
Current trading positions: LONG BITCOIN & GOLD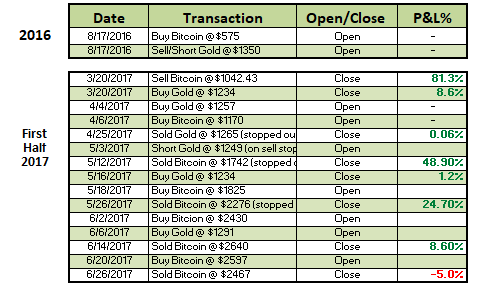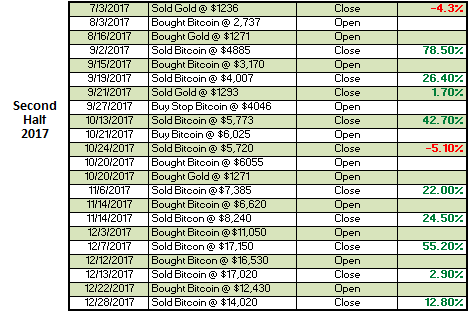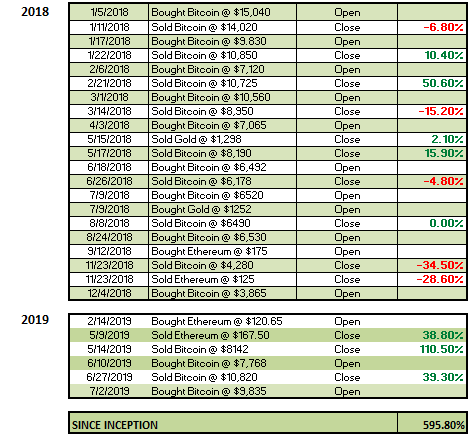 ---
Bill Taylor is Managing Partner at Fintek Capital & a frequent contributor to FintekNews