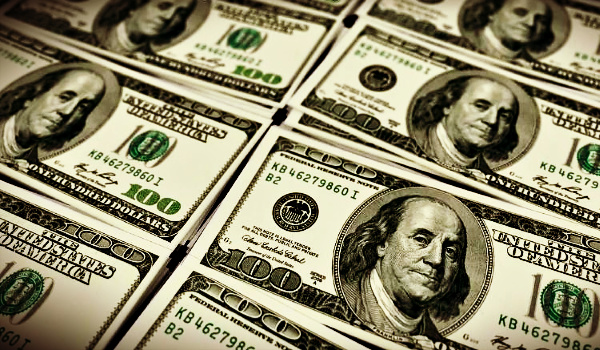 LOS ANGELES, June 24, 2020 /PRNewswire/ — Pipe Technologies, Inc. today announced it raised $60 million in equity and asset financing as an extension to its Seed round to support the growth of its pioneering SaaS financing platform. Pipe's subscription financing platform transforms the fundamental economics of the global SaaS industry by enabling SaaS companies to obtain instant liquidity on their subscription contracts as an alternative to costly and dilutive equity financing. Concurrent with the $60 million in financing, Pipe announced the appointment of Michal Cieplinski as Chief Operating Officer and Chief Legal Officer.
Since launching its SaaS financing platform in February 2020, Pipe has seen overwhelming demand from early and growth-stage SaaS companies. The desire to fund growth based on the value of monthly and quarterly recurring revenue assets, rather than raising ever greater amounts of dilutive equity capital or venture debt, has never been stronger. Larger SaaS companies also leverage Pipe to offer more flexible monthly or quarterly payment terms to customers that were previously forced to be annual pre-paid, an attractive and increasingly necessary alternative as businesses nationwide face economic instability.
Industry's First Subscription Financing Platform
Today, Pipe officially unveiled its subscription financing platform, the most cost-efficient way for SaaS companies to access capital. By treating subscriptions as a new asset class, Pipe creates an opportunity for cloud and SaaS software companies to convert their monthly or quarterly subscriptions to their full annual value in cash, up-front. On the other side of the platform, Pipe's investor partners, a vetted group of financial institutions and banks, get access to alternative investments in the form of highly predictable, recurring revenue-generating assets, much like fixed-income products. Pipe's platform creates a market between the two sides and handles all of the servicing, giving SaaS companies instant access to capital at the most competitive market-clearing price. Most importantly, Pipe integrates deeply with the SaaS companies' own ERP and subscription management software, allowing them to finance their subscription assets seamlessly and instantly.
Historically such financing has only been available through securitization markets for traditional assets such as mortgages. With the launch of this platform, Pipe brings this innovation to the cloud services market for the first time.
"We're fundamentally changing the way SaaS companies fund their growth by treating their subscriptions as a new asset class. Through our financing platform, SaaS companies can turn their monthly and quarterly paid subscriptions into the up-front cash flow they need to grow," said co-founder and co-CEO Harry Hurst. "We've invested in building the technology to make the process seamless and instant so that SaaS companies can focus on pitching customers, not investors."
Fueling Pipe's Growth with $60M in Financing
Pipe today announced $60 million in equity and asset financing. The seed extension round was led by Fin VC with participation from new investors Tribe Capital, Uncorrelated Ventures, Lachy Groom, Anthemis, and existing investors Craft Ventures, Fika Ventures, and MaC Ventures. The new round will finance Pipe's rapid growth, expand operations into new markets, and represents a significant commitment of capital to the buy-side of its platform from KSD Capital.
"We believe Pipe's subscription finance platform will radically transform the global SaaS business model, providing liquidity that will generate a tidal wave of growth and innovation for SaaS companies and positioning subscription contracts as a new and highly valued asset class for global investors," said Peter Ackerson, Investment Partner at Fin VC.
"Pipe has cracked the code for SaaS companies to scale – providing growth capital without dilution or debt. It's a privilege for us to partner with such a talented team," said Will Davis, President & Managing Director of KSD Capital.
Strengthening the C-Suite
Pipe today announced the appointment of Michal Cieplinski as the company's Chief Operating Officer and Chief Legal Officer. Michal brings years of experience in financial services technology and operations to his role at Pipe, having served as General Counsel at LendingClub, a publicly-traded fintech company, as well as in operational, legal, and compliance roles at high-growth startup Fundbox.
"Michal is a passionate leader and strategic operator who shares the same drive and principles as the Pipe founding team," said Josh Mangel, Pipe's co-founder and co-CEO. "He brings unique, valuable experience to our leadership team, and we're excited to have him on board as we build and scale Pipe."
"Pipe has the opportunity to re-shape the entire cloud services industry with a completely new approach to how companies are funded and grow," said Michal Cieplinski. "Pipe already offers a unique value proposition to the booming SaaS industry, but the vision is much bigger than the work Pipe is doing today. We've started with reimagining funding, but ultimately want to be a larger one-stop solution for SaaS services."