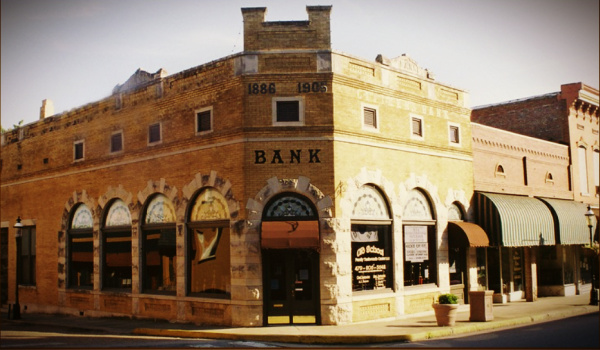 ---
Maybe banks around the country have been looking at the front windshield while ignoring what is speeding up in the rear view mirror. Banks have been evaluating how to adapt to the new financial regulatory structure that include cryptocurrencies, blockchain, trust services, etc., and bring themselves into the digital "new world." Perhaps they should glance backwoods. As we all know, updating systems, integrating new polices, committing capital and hiring the proper expertise is…..well, slow, costly and cumbersome. Oh, and adapting new attitudes and fresh thinking as well. Normally the thinking would be to acquire firms with the needed expertise and infrastructure. But wait. What if that thinking is backward?
A month or two ago the OCC (Office of Comptroller of the Currency) authorized federally chartered banks to hold digital assets/currencies in trust as well as provide more traditional banking functions (lending, credit, etc) to customers. Certain states such as Wyoming had already changed their banking laws to allow banks to do just that, but the big breakthrough was the OCC ruling. To quote;
"From safe-deposit boxes to virtual vaults, we must ensure banks can meet the financial services needs of their customers today," said Acting Comptroller of the Currency Brian P. Brooks. "This opinion clarifies that banks can continue satisfying their customers' needs for safeguarding their most valuable assets, which today for tens of millions of Americans includes cryptocurrency."
So, while the "old" banks discuss how to adapt to the new regulations there are a whole lot of "newbies" (you know, all those tech firms with cute names that have grown up over the past few years) that just may look to acquire those banks. Or, even banking networks. Indeed, Kraken (a large crypto exchange) just set up a financial division in Wyoming to become a bank and may have eyes on other "opportunities." Even Goldman Sachs decided to become a "traditional" bank with eyes on offering new products in the crypto/tokenization space. JP Morgan's Jamie (never bitcoin) Dimon has also pivoted with JPM gearing up for making a big splash in the crypto sector.
Traditional fiat banks that don't quickly (at least for a bank) move forward risk being swallowed up by fast growing "newbie" financial firms that probably have names only your grand kids may recognize. But is that bad? The "old" banks would not need to raise capital to gear up their systems while the "newbies" may already have the expertise and fresh thinking allowing greater access to capital to acquire fiat banks. Watch that rear view mirror mid-size bankers to avoid being swallowed up.
---