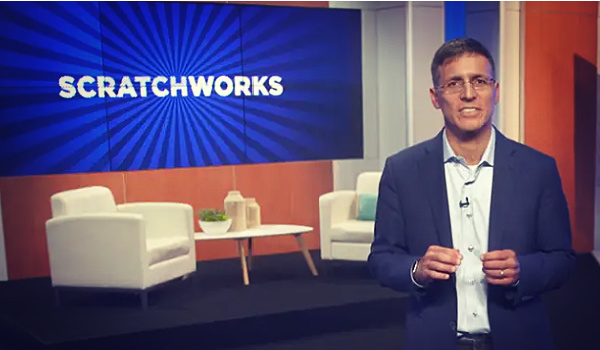 ---
BOSTON–(BUSINESS WIRE)–ScratchWorks, a leading FinTech accelerator, today announced that Lifeworks and ReAllocate received a combined $5,000,000 of funding in its 3rd annual competition to connect innovative tech companies with investment and wealth management luminaries to advance the digital transformation of the financial services industry. Pivoting to a virtual format in response to the COVID-19 pandemic, ScratchWorks launched its first-ever streaming season, providing even greater access to some of the industry's most innovative thinking.
Of the 40 FinTechs who sought seed funding or early stage investments in ScratchWorks' "Season 3" program, three companies were selected to take the virtual stage and showcase their innovative technologies in a pitch to ScratchWorks investors:
Act Analytics, an analytics platform that provides insights on thousands of publicly traded companies and funds across 200+ environmental, social and governance (ESG) factors to help advisors better align investment portfolios to their clients' values.
Lifeworks, a digital platform that connects the client experience across all segments of the wealth management process with the back office operations of clearing, custody, compliance, billing, and investment management.
ReAllocate, an allocation intelligence (AI) enabled platform that analyzes the risks of direct real estate investments and helps advisors build investment portfolios aligned to their clients' risk tolerance.
The Investors
Finalists were judged by members of ScratchWorks, including leaders from top wealth management and investment firms across the country. After over a decade of collaboration as part of a study group, they formed ScratchWorks to help discover and grow ideas in the fintech space.
The "Season 3" ScratchWorks investor panel included Marty Bicknell, CEO of Mariner Wealth Advisors; John Eadie, Founder & Managing Director of Covenant; Shannon Eusey, CEO of Beacon Pointe Advisors; Jon Jones, CEO of Brighton Jones; and Michael Nathanson, Chairman & CEO of The Colony Group. The ScratchWorks investor group also includes Richard Burridge, CEO & CIO of RMB Capital.
"This year's group of finalists have demonstrated that there is continued opportunity for advisors to leverage technology in new ways," said Marty Bicknell, CEO of Mariner Wealth Advisors. "The pandemic has emphasized how important innovation is for the future of our industry and the profession, but what really matters is the impact to clients. Each of the companies we heard pitches from have shown what client-centric innovation can do."
ScratchWorks is sponsored by Fidelity InstitutionalSM and was developed in conjunction with the University of Colorado (CU) Leeds School of Business.
"In a constantly evolving and increasingly complex RIA ecosystem, innovation is thriving and helping to make the advisor and client experiences better than ever," said David Canter, head of the registered investment advisor and family office segments for Fidelity Institutional and moderator of the series. "These companies understand that technology is most powerful when used to drive value in the advisory relationship – whether that's giving advisors more time to focus on clients or giving them the tools to drive deeper conversations."
To watch the finalists' pitches, hear the investors' feedback and learn more about how to apply for Season 4, visit www.scratch.works.
Disclosure: Mariner Wealth Advisors, RMB Capital, Covenant, Brighton Jones, Beacon Pointe Advisors and The Colony Group are each an investment adviser registered with the Securities Exchange Commission (SEC). Registration with the SEC does not imply any level of skill or training. For additional information about any of these registered investment advisers, including fees and services, you can visit their websites or refer to the Investment Adviser Public Disclosure website (https://www.adviserinfo.sec.gov).
Fidelity InstitutionalSM ("Fidelity") is an independent company, unaffiliated with ScratchWorks. The information and opinions expressed herein are solely those of the author and in no way represent the advice, opinions, or recommendations of Fidelity. There is no form of legal partnership, agency affiliation, or similar relationship between Fidelity and the above financial advisors referenced in this announcement, nor is such a relationship created or implied by the information found herein. Fidelity Institutional and Fidelity Investments are registered service marks of FMR LLC. Fidelity Institutional provides clearing, custody, or other brokerage services through National Financial Services LLC or Fidelity Brokerage Services LLC, Members NYSE, SIPC.949448.1.0