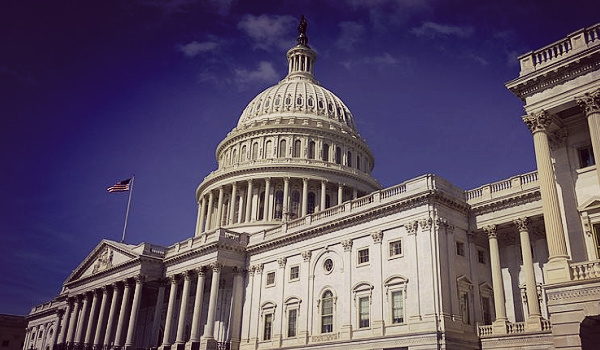 ---
The following post is an OpEd by fintech Biz2Credit CEO Rohit Arora, and does not reflect the views of Digital Wealth News or its management team
---
By Rohit Arora
The passage of the proposed Economic Stimulus bill by Congress is a metaphorical shot in the arm for small business owners who have suffered disproportionately during the COVID pandemic. It includes the renewal of the Paycheck Protection Program lending, which gave a lifeline to millions of small businesses nationwide until the program expired on Aug. 8.
Renewal of this program and other forms of economic aid took way too long. Many people expected it to happen shortly after the election. Unfortunately, it took months. It comes at a time when many small businesses are struggling just to survive as the pandemic's second wave is sweeping the country and governments put in measures aimed at stopping its spread. Many of these health-related restrictions cause negative impact on small business owners.
The legislation, should President Trump elect to sign it into law, will include economic aid to minority-owned businesses and nonprofits to help them recover from the pandemic. The deal includes over $284 billion for first and second forgivable PPP loans. It also dedicates set-asides for very small businesses and lending through community-based lenders like Community Development Financial Institutions and Minority Depository Institutions and expanded PPP eligibility for 501(c)(6) nonprofits. Another $20 billion is included for new EIDL Grants for businesses in low-income communities, $3.5 billion for continued SBA debt relief payments, and $2 billion for enhancements to SBA lending. This deal also includes $15 billion in dedicated funding for live venues, independent movie theaters, and cultural institutions, which have seen their attendance reduced to zero, or close to it, for many months.
PPP2 should have a bigger impact on truly small companies. It is targeted to benefit them more than mid-sized firms and larger corporations that were able to secure funding during PPP's first round. It limits applicants to firms of 300 employees or less and revenues of under $2 million. Eligible companies have to have a revenue trough of 30% or more during the worst quarter.
One fear has been that this government-backed money could be going to companies that might go under anyway. These small businesses, in most cases, didn't do anything wrong, and their situation is not their fault. Rather, it was the virus, the government-imposed restrictions, and the 'stay-at-home' mindset that hurt businesses that catered to commuters, office workers, and others. Many of these firms are so small, it doesn't cost much to help save them. It's not a big deal in the scheme of things. This is particularly true for minority-owned businesses and companies located in hard-hit urban areas. Without help, they will go under; it's already happening.
Delivery of this finding has to come quick. The SBA and its partner bank lenders were initially overwhelmed by the response to the PPP initiative. The SBA smartly enlisted the help of FinTechs, such as Biz2Credit, to be SBA lenders for the PPP initiative. This trend should continue. The FinTechs should also be approved to help facilitate SBA 7(a) lending in the coming year.
Banks, too, are learning that they need to digitize to streamline the lending process. They can make decisions faster and more effectively by partnering with FinTech firms.
The economic stimulus package already has improved the morale of small business owners. Many have been waiting for months to get help and are extremely desperately right now, especially as the COVID numbers go up.
With the vaccine on its way, there is more hope for small business owners and the country overall. The Biden administration will make access to capital a priority. As the health situation improves, the financial situation of small firms, which create the lion's share of private sector jobs in the economy, should improve as well. The SBA and its lending partners will play an important role.
---
Rohit Arora, CEO and co-founder of Biz2Credit, is one of the country's leading experts in small business finance. Since its founding in 2007, Biz2Credit has arranged $3 billion in small business financing and has helped thousands of entrepreneurs.