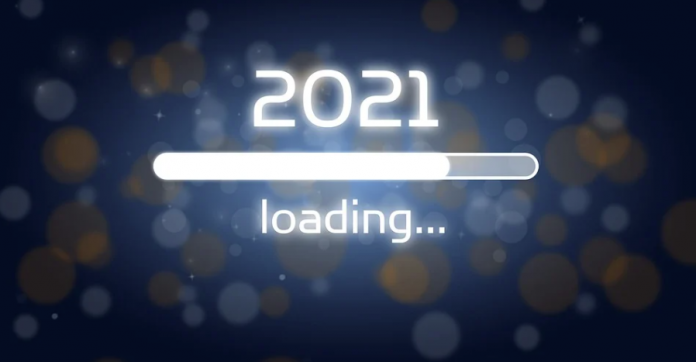 ---
We ALL love predictions, don't we, especially when we look to what the future might hold for the coming year in our industry.
And given that 2020 has been a PRETTY "interesting" year, there's no shortage of individuals ready to kiss this current cycle around the sun good-bye and get back to the business of "normal", not "new normal" (a term I find highly annoying), for 2021. We've asked a number of our industry friends to comment on this and in prior years, it's been like pulling teeth to get these responses back on time. Ahhh, the life of an editor! But THIS year they've been rolling in like never before, perhaps because we all want to be validated and heard, after the year we learned that now mainstream new phrase – "social distancing"! So much so, that we have to break this feature apart over 2-3 weeks in order to include all the quotes we received.
So – without further ado – here's where the industry leaders see fintech and digital wealth heading for 2021 and beyond.
---
Aaron Klein | CEO | Riskalyze
"The big question in 2021 is how clients prefer to meet with their advisors in a post-pandemic era. On the one hand, everyone is CRAVING in-person connection. And on the other hand, the convenience of Zoom has some people believing it's the future. The pandemic has also neutralized geography in many jobs, leading to massive inflows and outflows of people to and from states, and I really doubt those people will be trying to find a local financial advisor — they're going to want to keep working with you! So be prepared for your client base to be far more virtual than ever before, and using tools like Riskalyze Check-ins can really equip you with an "early warning system" when they need help and support."
---
Aaron Schumm | Founder & CEO | Vestwell
"I expect we'll see an increased demand for experiences that support what users have become accustomed to in nearly every other aspect of their lives (think online banking, shopping, and even seeing a doctor via telemedicine). This includes everything from intuitive interactions and real time access to fully digital processes and on-demand education. It also means customization. Offerings like managed accounts will draw heightened attention because they appreciate the differences in investing strategies. Additionally, we anticipate ESG products will become more mainstream, not only because the incoming administration will likely make them more accessible, but because people are more actively using their wallets as a form of expression. State-mandated initiatives will also continue to grow, as the messaged importance in closing the savings gap is amplified."
---
Andreas Roell | CEO | AlphaTrAI
"The application of artificial intelligence and machine learning to exploit untapped opportunities across the financial services sector will only increase in 2021, as the data science, computing and analytical capabilities needed to support their use become more accessible. Firms that dive into the deep end with AI/ML must have deep intellectual creativity to look at old problems with new eyes and conceive innovative approaches to tackling them, or else they will simply be running in place.
Nowhere is this truer than in asset management, where for decades managers have relied on imprecise ways to quantify, analyze and predict risk and return. AI/ML provide one way to bring classic approaches into the 21st century and, in so doing, evolve the entire discipline to be more dynamic, responsive and precise, while eliminating human impulse from the equation. Looking forward in 2021 and beyond, the companies that win will be those that are able bring together asset and wealth management know-how with cutting-edge AI/ML capabilities born of deep cross-industry experience to bring forth truly novel methodologies."
---
Tom Van Horn | Chief Product Officer | Magnifi (A TIFIN GROUP Company)
"Digital wealth and supporting technologies experienced rapid adoption and acceleration due to the global pandemic conditions of 2020. The adjustment to and reliance on these technologies will not be slowing down in the coming year and only refine themselves as the wealth management industry and investors begin to define what the "new normal" looks like in 2021. Investors have become used to the interactive, zoom-friendly, and digitally engaging tools advisors have been relying on during these abrupt 2020 changes. These technologies will embed themselves as part of the normal operating environment and for some will become the new standard for how wealth is evaluated and discussed. These tools may be delivered by advisors but will also be complemented, if not based on, 24/7 digital access via multiple mediums such as user-friendly client portals and mobile applications. Digitally savvy users will demand access to investing marketplaces and require those technology tools to be at their fingertips.
Advisors are also becoming more comfortable with new wealth technology that offers them the flexibility to go off-script and personalize investment themes with their clients. I anticipate as more wealth changes hands into younger populations, these next-gen investors will demand a higher quality digital wealth experience and push for further personalization. The uptick in demand for simple, intelligent, and personalized platforms will also create higher interest by incumbents to look towards the emerging WealthTech providers creating access to cutting-edge products, features, and functions for their clients."
---
Barbara J. Provost, EdD | Founder and President | Purse Strings and PCI
"Women! Women are starting to appear in places they have never been before. How about Vanderbilt's Sarah Fuller who became the first woman to play for a college football team. Or, Kim Ng, MLBs first female General Manager. And, of course our first female Vice-President Kamala Harris. They have made their move in traditional male dominated arenas. The financial industry should take heed.
Chicago is opening it's very own First Women's Bank, groups like Females and Finance are working to advance women in the industry and reach out to provide service to a powerful female market. I founded Purse Strings because women have been an overlooked and underserved market and they are looking for financial professionals who are willing to acknowledge them, listen to them, and be their go-to resource for all things financial. No more transactional sales process!! Purse Strings provides resources to help women make the best financial decisions for themselves and their families. We always challenge women to "vote with their dollar." Only do business with financial professionals who are willing to earn their dollar and be a part of their financial team."
---
Next week, we'll continue with Part 2 of this series and hear from more fintech industry leaders on where THEY see the future of fintech in 2021.
Until then, wishing all our readers who celebrate a beautiful Christmas holiday!!
---