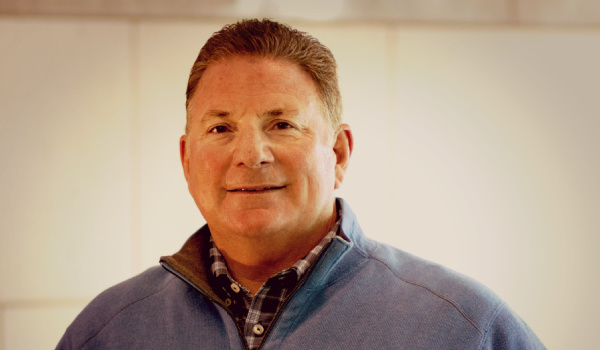 ---
By Keith Gregg, Founder/CEO, Chalice Network
As discussed last week, starting a business poses a unique set of challenges. However, successfully running a business, maintaining consistent operational efficiency and high-quality client service all simultaneously creates a different set of hurdles to overcome.
"Efficiency is doing things right; effectiveness is doing the right things."
-Peter Drucker
Business owners face countless critical decisions and responsibilities and are in constant jeopardy of failing to manage day-to-day activities properly. Given the sheer volume of what needs to be juggled and balanced, many find it next to impossible to do so single-handedly. There's an art to successfully running a business; it takes passion, knowledge, tenacity and technology. That's why Chalice Network™ exists. We help SMB owners effectively overcome challenges so they and their business can reach their full potential.
Chalice has the key that unlocks your true potential by giving you access to resources, tools and knowledge at unrivaled savings. Members get the help they need to successfully run their business and save money. Could there be a better combination? Here are just a few of the operational areas where Chalice membership benefits shine bright for those running a business:
Compliance Support – With the complexity and ever-changing nature of industry regulations, it's both expensive and challenging to ensure your business is complying and protected. We provide access to industry-leading compliance solutions at negotiated rates to save you time and money, giving you peace of mind.
Accounting Support – From tracking and analyzing financial transactions to general ledger activities, accounting is vital to running every business. As a Chalice member, you gain access to leading national accounting technology and services solutions that historically were priced out of reach for many SMBs.
HR Support & Payroll Processing – Our PEO relationship allows members to hire a Sr. HR Generalist to manage all areas of HR and a Payroll Account Manager for payroll activities, including processing and W-2 production. Chalice members have access to top-tier support to effectively run this vital function.
Legal Support – Running a business is no easy task, and there's bound to be some bumps along the way. You need to be protected when that time comes. Chalice gives you access to experienced legal firms with extensive industry experience for legal guidance running and protecting your business as it grows.
Employee Benefits & 401k Plan – It's no secret that a big part of recruiting and retaining the best team is to provide a competitive benefits package. Your team and culture are key to achieving success. Our members gain access to benefit packages that rival Fortune 500 companies, but at a fraction of the cost.
Technology Stack – Having access to the right technology solutions is an operational game changer. We know the problems and frustrations of disparate technology platforms and systems. Our members access all their tools through single sign-on technology – it's everything you need with the click of a button.
Peer-to-Peer Community to Collaborate and Learn From – Community is a powerful thing, especially for SMB owners running their business. So, don't go it alone; we've fostered a community where members can connect with like-minded professionals to share ideas, grow their businesses and build relationships.
We salute your independence and know 2020 was a challenging year for many. Remember, we're here to help make running your business easier. Join us and save both time and money on services and solutions that will empower you to be more efficient and effective. We start 2021 with next week's installment, The Art of Growing a Successful Business. Until then, I wish you and your business a happy, healthy and very prosperous New Year. I encourage you to adopt a New Year's resolution that can yield powerful results: EXPLORE THE CHALICE NETWORK FOR YOURSELF AND UNCOVER ALL WE HAVE TO OFFER.… https://www.chalicenetwork.com/
---
Enter to win a YETI soft cooler by requesting a demo with our partner Vestwell who is offering our members a digital record keeping platform! Enter to win here: https://go.chalicenetwork.com/holiday-giveaway2020
---