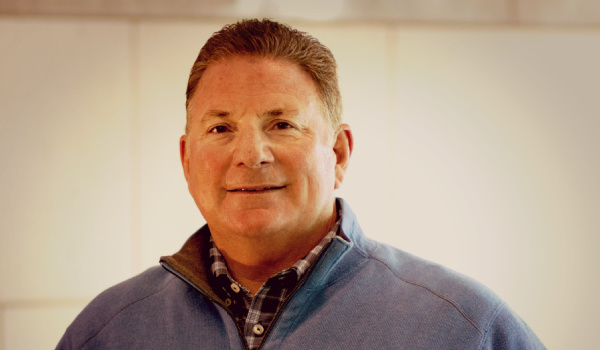 ---
By Keith Gregg, Founder/CEO, Chalice Network
'Til We Meet Again
Over the past few months, it's been wonderful getting to engage with you all and discuss the challenges we face as business owners – and how Chalice Network™ can help. I'm so lucky to have had the opportunity to be featured in Digital Wealth News and talk to you about something I'm so passionate about. At Chalice, we pride ourselves on being purposely built to help people just like you, the small and midsize business owner. And I hope I've opened your eyes on all the ways that Chalice delivers unmatched value and ROI.
Just like your business, the people you surround yourself with, how you're composed, and how you treat your clients, is the basis of how you succeed. And we're here to help you with just that. Because, like you, we've surrounded ourselves with the best: Over 55 top service providers that are here to help you not only grow your business, but also take care of your people.
"Sometimes the most ordinary things could be made extraordinary,
simply by doing them with the right people."
– Elizabeth Green
At the root of it, Chalice Network is about helping you and your people. We want to help you do and achieve extraordinary things when it comes to your business. That's why we built a member benefits organization designed to empower you. We've leveled the playing field by giving members enhanced purchasing power and access to top-tier tools, tech, and resources.
The Lifecycle of Your Business – From starting your business to managing it to monetizing it and all the points in-between, Chalice is here to provide you value throughout the entire lifecycle of your business. We'll connect you to the solutions you need to succeed all while helping you save money. So no matter what stage your business is in, a Chalice membership offers the resources, tools, and services you need to see your business thrive — all while helping you save money.
It's Your Jewel – When you look at your business like the jewel it is, there are so many facets to it that it can be exhausting trying to manage, improve, and make each one shine brightly. It can almost seem like if you focus your attention on one aspect of your business, another one will start to suffer — that is until Chalice steps in. We're here to make sure each facet of your business gets the attention it needs and deserves to shine brightly. From helping your people to growing your client base to protecting your business, Chalice can help you keep all facets of your business at their best.
Unrivaled ROI Potential – As a business owner, you have an endless need to maximize working capital, improve revenue, and garner a healthy ROI from all of your efforts. And we recognize how difficult this is with constantly rising costs on just about everything and the increasing need to stay ahead of the competition and ahead of the digital curve. That's why joining Chalice is the ROI No Brainer; we not only help save you time, but also money on all the tools, technology, and resources that you need to accomplish your goals. Prove it to yourself, and see how much Chalice can save you…  https://www.chalicenetwork.com/roi-calculator/0/.
Evolution & Digital Transformation – Evolution is a natural part of life, and that includes your business. And with the ever-changing technology and digital landscape, you either adapt and keep up or risk getting left behind. And in today's world, evolving and adapting means digitally transforming your business. Luckily, for small and midsize business owners, Chalice takes the traditionally huge barrier of digital transformation and gives you everything you need to overcome it, all at the click of a button. With the help of Chalice, a digital transformation is not only in reach, it's never been easier.
To all of you business owners, I salute you! It's been a pleasure talking to you about Chalice the past few months, and I look forward to my next opportunity to engage with the Digital Wealth News audience. Until then, I wish all the best for you and your business and remind you that Chalice Network is here to help you achieve your dreams. And I invite you all to reach out and find out about all we have to offer – just take a look … https://www.chalicenetwork.com/.
Cheers,
Keith Gregg
---
---