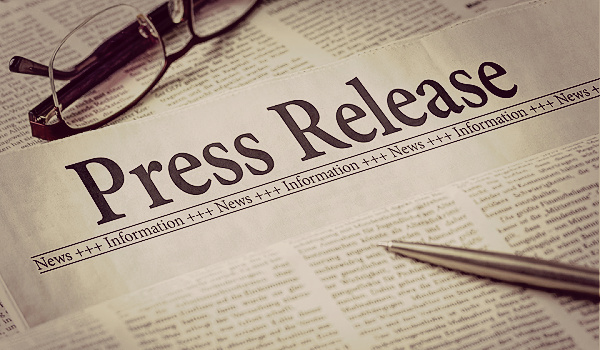 ---
Riskalyze, the company that serves tens of thousands of financial advisors with risk alignment and portfolio analytics, and Cetera, a leading financial advice firm, today announced a new enterprise agreement aimed at standardizing risk management across Cetera's network of firms to set a new bar for measuring risk and engaging clients.
The two companies are aligned in their belief that risk management for investors, and business risk for financial professionals, represent two of the profession's greatest challenges year after year. The strategic alliance of these two industry leaders will address both.
"Cetera is at the forefront of advice-centric innovation in the wealth management space and risk management is a key component and value-driver within a wealth offering," said Aaron Klein, Chief Executive Officer at Riskalyze. "They weren't looking to add a vendor…they want to create a uniquely comprehensive and consistent approach for their financial professionals to benchmark, measure, document and analyze risk for investors. We are honored to be their ally in delivering these new capabilities."
At the onset of 2021, Cetera will make Riskalyze's risk alignment and portfolio analytics solutions available to its entire network as a benefit of affiliation and no additional cost to its financial professionals via AdviceWorks™. The toolset will enable financial professionals to set expectations with clients and document their fiduciary care, while adding a layer of business value protection for their practice. It creates an opportunity across the entire client lifecycle, from sales to growth and servicing existing clients. Cetera financial professionals will have the option to upgrade to Riskalyze's premium products at a discounted, network-exclusive rate.
"When examining the landscape of risk tools, it was important to be able to capture a holistic view of risk, drive enterprise value for our community and align with a leader in our industry willing to build upon a solution within Cetera's technology ecosystem," said Adam Antoniades, Chief Executive Officer at Cetera. "We're aiming to set the standard and progress our offering alongside Riskalyze and envision facilitating better outcomes for investors, Cetera and our profession. Riskalyze harnesses the benefits of risk management at the investor level in a unique way that's constructive to the sales process, and through the entire client life-cycle."
After a thorough vetting and due diligence process, Cetera chose Riskalyze for its ability to centralize and standardize client risk measurement throughout the Cetera ecosystem. With Riskalyze, clients receive the equivalent of a simple and consistent snapshot of their investment portfolio particularly as it relates to their personalized risk profile. Financial professionals gain a proven business growth tool, that crystalizes their value to clients, while building and stabilizing enterprise value for themselves, aligning the interests of all stakeholders.
---
About Riskalyze®

Riskalyze is the company that invented the Risk Number®, which powers the world's first Risk Alignment Platform and was built on top of a Nobel Prize-winning academic framework. Advisors, broker-dealers, RIAs and asset managers use the Riskalyze platform to create alignment between clients and portfolios, leverage sophisticated analytics to increase the quality of their advice, automate trading and client account management, and access world-class models and research in the Riskalyze Partner Store — all with the mission of empowering the world to invest fearlessly. To learn more, visit www.riskalyze.com.
About Cetera Financial Group®

Cetera Financial Group (Cetera) is a leading financial advice firm. It empowers the delivery of an Advice-Centric Experience® to individuals, families and businesses across the country through independent financial advisors as well as trusted tax professionals and banks and credit unions. It's headquartered at 200 N. Pacific Coast Highway, Suite 1200 El Segundo, CA 90245-5670.

Comprehensive services include: wealth management solutions, retirement plan solutions, advisory services, practice management support, innovative technology, marketing guidance, regulatory support, and market research.

"Cetera Financial Group" refers to the network of independent retail firms encompassing, among others, Cetera Advisors LLC, Cetera Advisor Networks LLC, Cetera Investment Services LLC (marketed as Cetera Financial Institutions or Cetera Investors), Cetera Financial Specialists LLC, and First Allied Securities, Inc. All firms are members FINRA / SIPC.

Individuals affiliated with Cetera firms are either Registered Representatives who offer only brokerage services and receive transaction-based compensation (commissions), Investment Adviser Representatives who offer only investment advisory services and receive fees based on assets, or both Registered Representatives and Investment Adviser Representatives, who can offer both types of services.
---