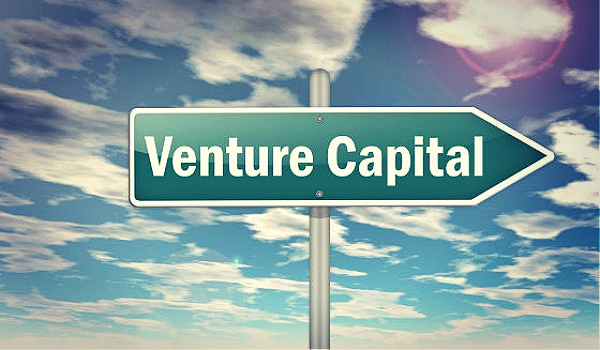 ---
We're back with another round of top 5 VC deals for the week in the digital wealth sector.
With last week's Passover holiday and this week's Easter holiday, we've seen a slight slowdown in deals, but fear not! We still have some major deals to report and they are all trending over $100M USD again. Still mind-boggling to me. Also – with bitcoin and crypto in general continuing its pricing uptrend – so, too, is investment within the crypto and blockchain sectors – with 3 of this week's top 5 fintech VC deals falling under those two categories.
Check out this week's top 5 fintech VC deals for the week below…
---
Blockchain.com (Crypto) | $300 million, Series C | London-based crypto wallet | Vy Capital, Lightspeed Venture Partners, DST Global



LinkedIn Firm Overview

: "Blockchain.com is connecting the world to the future of finance. We are the most trusted and fastest growing crypto company, helping millions across the globe – from single individuals to the largest institutions – have an easy and safe way to buy, sell and store cryptocurrency…."

Fireblocks (Crypto) | $133M, Series C | NY-based crypto infrastructure platform | oatue, Ribbit Capital, Stripes, BNY Mellon, SVB, Paradigm, Galaxy Digital, Swisscom Ventures, Tenaya Capital, Cyberstarts Venture

LinkedIn Firm Overview: "For institutions that need to store and move digital assets without the operational or security headache. Fireblocks streamlines operations by bringing all your exchanges, OTCs, counterparties, hot wallets, and custodians into one platform. Wallets, deposit addresses, and API credentials are secured using patent-pending chip isolation technology and the newest breakthrough in cryptography (MPC). Institutions are using Fireblocks to move funds securely in seconds – instead of hours..."

Payfit (Proptech) | $107 million, Series D | French Payroll & HR Firm |Eurazeo Growth, Bpifrance's Large Venture fund, Accel, Frst, Xavier Niel

LinkedIn Firm Overview: "PayFit simplifies and automates payroll and HR processes for small and medium businesses. Our mission is to support the digital transformation of HR management through a growing range of product features and services. We have built a fast, intuitive and integrated SaaS solution to help business owners and HR professionals save time and money allowing them to refocus and what really matters: employees..."
Chainalysis (Blockchain) | $100M, Series D |NYC-based blockchain investigation and compliance analysis | Paradigm, TIME Ventures, Addition, Ribbit Capital

LinkedIn Firm Overview: "Chainalysis offers cryptocurrency investigation and compliance solutions to global law enforcement agencies, regulators, and businesses as they work together to fight illicit cryptocurrency activity. Backed by Benchmark and other leading names in venture capital, Chainalysis builds trust in blockchains..."
Socure (Fintech) | $100 million, Series D | NY-based digital identity verification | Accel, Citi, Wells Fargo, Commerce Ventures, Scale Venture Partners, Flint Capital, Synchrony, Sorenson, Two Sigma Ventures

LinkedIn Firm Overview: "Socure is the leader in digital identity verification technology for Day Zero and beyond. Its predictive analytics platform applies artificial intelligence and machine-learning techniques with trusted online/offline data intelligence from email, phone, address, IP, device, velocity, and the broader internet to verify identities in real-time..."
We'll be back next week with more news on fintech VC funding.
---