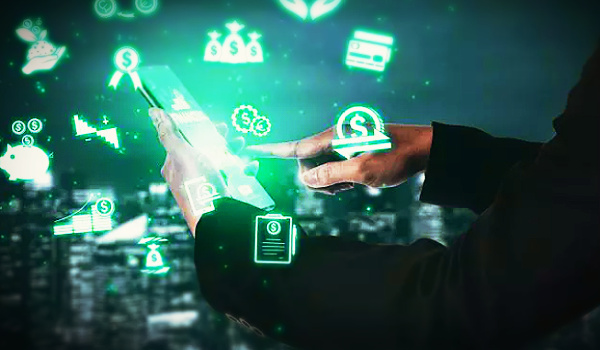 ---
Kingswood U.S. is a network of wealth management firms that includes two SEC-registered RIAs and two FINRA-licensed broker-dealers collectively overseeing more than $2.1B in assets, offering comprehensive wealth management and business-building services, designed specifically for the independent financial advisor.
The company is the U.S. subsidiary of the Kingswood Group, a publicly traded enterprise in London that over recent years has been rolling up wealth firm in the United States and the United Kingdom. Kingswood U.S. formed after the parent company acquired the broker-dealer and RIA arms of Chalice Financial Network in May 2020. It supports about 160 advisors across the United States and has office locations in New York and Atlanta.
We recently sat down with CEO & President Mike Nessim to talk about how the firm sees technology fitting into its growth strategy.
How does Kingswood U.S. plan to grow in the next five years, and what role does tech play in this strategy?
Advisors are demanding more from their wealth management firms every day, and firms like us must have the infrastructure to support each new component they add to their strategy. Technology is our secret weapon in this respect, allowing us to constantly evolve and bring new capabilities onto our platform, while not increasing the burden on our operations.
When advisors can add to their client toolbox and serve clients more efficiently, they can increase wallet share with current clients while signing on additional clients they otherwise wouldn't be able to serve effectively – both of which will spur our organic growth. On the inorganic side, we still intend to expand through acquisition, meaning we must have scalable infrastructure to accommodate sudden increases in demand from new advisors and clients. Technology is the only way to satisfy this need.
Where do you think technology falls in the list of priorities for advisors who are looking at transitioning firms, either breakaway advisors or those who are already independent?
Technology is at the forefront of their minds, as it should be. Efficient, streamlined platforms and tools will allow them to spend more time with their clients and less time in operations as they devote more resources to growth. For virtually every advisor I speak with, technology – how they'll get their hands on the best tech, how they can use it to serve existing clients and get new clients – is at the top of the priority list.
From the firm perspective, it's an ultracompetitive recruiting landscape out there, and if firms are to attract new business, they have to have a portfolio of technology tools and service partners that's either at the level or superior to what transitioning advisors already have. If a firm can show it's on the cutting edge, then it'll have a leg up with advisors, who want better service and greater access to technology to build their firms.
Can you give us an example of how Kingswood U.S. has implemented technology that helps advisors turbocharge their growth?
The best recent example of this is Wealthforge's Altigo platform, which has enabled us to fully automate our alternative investments platform. This means that from start to finish advisors and clients can complete a subscription electronically, eliminating the No. 1 problem with the traditional alts process: the inefficiency of paperwork and NIGO errors.
This helps us as a firm, and it emboldens our advisors to use alternative products, which they may have avoided in the past. It also sends a clear signal to the recruiting marketplace that Kingswood U.S. is serious about providing advisors the tools and platforms they need expand their capabilities.
What do you think is the "next big thing" in technology that firms can offer their advisors to help them grow their businesses and serve clients better?
The financial advice is moving in two different directions. Some platforms are going passive, where there are software and algorithms to serve clients' needs. But for clients that still want to be active, stay involved in these decisions and want to have relationships with a human advisor, that segment is where it's going to be more important for firms to have competitive technology to service them without losing performance or quality.
In answer to your question, the "next big things" – because there won't be just one – will be technologies that facilitate and enhance the efficiency and quality of the advisor-client relationship while maintaining at their core the primacy of the human advisor's role. We're already seeing this with the mobile apps that some firms are deploying, not to replace advisors, but to help advisors stake out territory on clients' phones, which in turn enables them to communicate with clients with more immediacy and frequency, ultimately providing them more value.
---