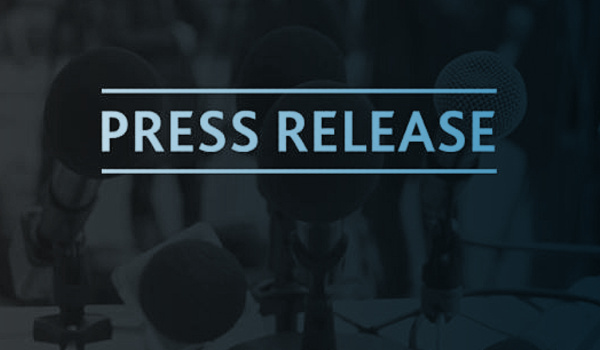 ---
NEW YORK–(BUSINESS WIRE)–RLTY Capital, a new REtech platform and specialty finance firm, launched today with the introduction of a new service that enables real estate agents, brokerages and developers to secure earned commissions upfront with no hidden fees or extraneous costs. RLTY provides an efficient, seamless application process and complete confidentiality. The firm's underwriting is powered by a proprietary AI-enabled platform, deep relationships within the real estate community, and the ability to secure data from NYC listings services in real-time.
Real estate professionals will be empowered to reinvest in their businesses, fund lead generation, and cover everyday operating expenses as the market continues to rebound. RLTY is the first and only firm to focus solely on New York City and will be an industry leader as the real estate market recovers from the impacts of the COVID-19 pandemic. RLTY also assists in capital funding of commissions directly to brokerages and developers. This provides beneficial cash flow across both sides of the industry: sales and development.
Ryan Serhant, CEO and Founder of SERHANT., has recently signed on as a partner and equity holder of RLTY. Ryan's investment in RLTY comes through SERHANT. Ventures, part of the greater SERHANT. ecosystem that develops resources and solutions for real estate agents. SERHANT. Ventures incubates, innovates, invests, and invents ideas that propel the real estate industry and the success of all its agents forward. RLTY will look to Ryan for his expertise in navigating and supporting the brokerage community – and revolutionizing the real estate industry as a whole – to help RLTY grow agent businesses with the commission funds they will receive upfront.
"RLTY Capital has entered the market when it's needed most. While the New York real estate market has certainly rebounded, real estate agents are experiencing fluctuations in deal flow and a lag time in commission delivery," says Serhant. "RLTY offers a platform that allows agents to access their commission upfront to reinvest in themselves and their business. As an agent-first company and one that is dedicated to helping the industry modernize with new tech solutions, we are proud to partner with RLTY to deliver a smart and practical solution to NY real estate agents."
The company was founded by real estate veterans who deeply believe in the fundamentals and long-term outlook of New York City real estate. RLTY launches as agents, brokerages and developers crave innovative tools and capital to navigate the post-pandemic market. RLTY is committed to serving real estate professionals who have a proven track record of success and are looking to grow their businesses, hire and boost performance. The added layer of confidentiality is intended to make agents feel comfortable and secure in their decision to use RLTY's services.
"The real estate community experienced unprecedented turbulence in the past year and we've developed a unique financial tool that enables real estate businesses to proceed without interruption," says Briggs Elwell, co-founder and CEO of the company. "Our unique sourcing and confidentiality are core differentiators and are driven by our deep industry network."
"After carefully analyzing the industry and the competitive landscape, we realized that there is a significant market need for a financial solution that combines local expertise with a streamlined underwriting process," says Daniel Kennedy, co-founder and General Counsel of the company. "RLTY looks forward to partnering with New York agents, brokerages and developers in 2021 and beyond, as we continue to build REtech solutions for this community."
RLTY Capital is pioneering a new category of technology products outside the proptech space offering direct tools for agents, brokerages and developers to enhance their performance, rapidly transact and catalyze investment in the New York real estate industry. RLTY has gathered an advisory board of NYC real estate executives to test the appetite for a service of this kind.
Advisors include Related Companies' Chris Schmidt and Michael Rossi, Founder and CEO of Elegran Real Estate, a tech-focused brokerage in NYC. Hill Atlantic is also an investor and advisor, supervised by Minot Amory.
RLTY has engaged JUICE, a leading integrated digital marketing agency focused on maximizing ROI, as a strategic tech and branding partner. JUICE has helped scale world-renowned brands such as Buzzfeed, Kenneth Cole and rapid growth startups such as LeaseLock, HelloRented and MySuite.
To learn more, visit: www.RLTYCapital.com.
About RLTY Capital LLC
RLTY Capital is a REtech platform and specialty finance real estate firm that works with New York real estate agents, brokerages and developers to acquire pending real estate commissions for residential and commercial properties. RLTY handles sales and rental transactions. The company uses both traditional and proprietary technology-enabled underwriting processes which in turn provide real estate professionals with a seamless application process and maximum confidentiality.
About SERHANT. Ventures
SERHANT. Ventures incubates, innovates, invests in, and invents ideas that propel the real estate industry and the success of all its agents forward. The division develops resources for real estate agents that inspire, connect, and inform in today's new marketplace, helping to further the SERHANT. mission of operating as an agent-first brand. Brands within SERHANT. Ventures include: Sell It Like Serhant, a best-selling book, digital training course, community, and proven sales toolkit that empowers agents to become the ultimate sales machine, and Big Money Energy, a best-selling book, course and confidence blueprint offering proprietary techniques and insights to help all professionals generate more magnetic energy to attract more opportunities. SERHANT. Ventures is also an investor in the RE-tech and proptech categories having partnered with RLTY Capital, a company designed to provide solutions for agents to secure their commissions faster with a modern and new, fintech platform and having invested in SquareFoot, a marketplace that helps companies find office spaces. To learn more about the future of real estate, visit: serhant.com/ventures.