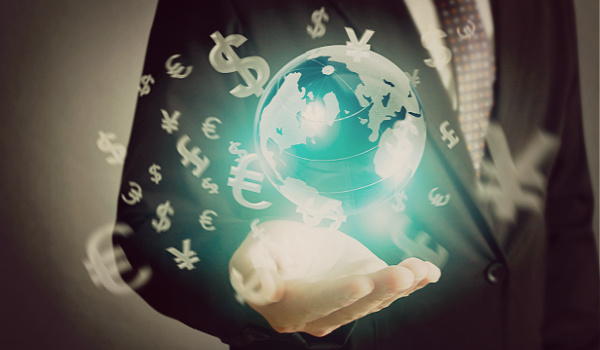 ---
By: Gerelyn Terzo 
The fintech ecosystem has expanded to include offshoots, such as insurtech and auto fintech, for example. It gives companies a unique calling card, and it seems everybody wants a slice of the fintech pie these days. You can't blame them, given the rate at which fintechs are reaching unicorn status as Silicon Valley and Wall Street alike pile into these names. This past week was no different. Let's dive in.
Auto Fintech
Goldman Sachs is motorin'. The global bank has led a $45 million round into Arlington, Va.-based MotoRefi, an 'auto fintech' startup whose tech platform helps borrowers refinance their auto loans and save money in a transparent way. The latest round comes on the heels of a separate $10 million fundraising in January, the timing of which was reportedly pushed up because of Goldman's eagerness to participate.
MotoRefi works with lenders so that borrowers can save interest on their monthly car payments. The auto fintech startup is on fire and is targeting the issuance of $1 billion in refinancings by the end of this year. MotoRefi counts SoFi as a partner while Goldman's Jade Mandel is on the board.
SoftBank Scoop
Japan's SoftBank has been busy in the fintech space after licking its wounds from the WeWork and Uber losses. It is hoping to turn things around with a couple of fintechs.
Swedish startup Klarna, a leader in Europe's open banking segment, is nearing a funding round that will attach a $40 billion valuation on the buy-now-pay-later startup. SoftBank is reportedly participating in the latest round and is an existing backer on a list that extends to Snoop Dogg and Ant Group. In March, Klarna attracted $1 billion to its coffers when it reportedly achieved a $31 billion valuation. This latest round is said to be smaller, though it is poised to solidify Klarna's title as Europe's top fintech based on valuation.
SoftBank's Vision Fund 2 has catapulted Dubai-based Zeta, whose tools help legacy banks to launch fintech products, to unicorn status. Masayoshi Son's firm directed a $250 million investment via a round C into Zeta, placing a $1.45 billion valuation on the startup. The round is one of the biggest single investments in the banking tech market segment worldwide.
PPP Perspective
The SBA's Paycheck Protection Program (PPP) may be over, but it is serving up some big headaches for a couple of fintechs. Alternative lenders BlueVine and Kabbage have a target on their backs amid a Congressional probe into alleged fraudulent loans issued by them. Small business owners went to fintechs during the COVID-fueled lockdowns for speedy approval times that continue to elude the legacy banks. All told, fintechs were behind just 15% of PPP loan volume but they're being tied to three-quarters of potential loan fraud situations spotted by the DOJ.
As the below chart illustrates, the lion's share of small businesses went to big banks for PPP loans, followed by smaller banks and lastly fintech lenders.
Source: Federal Reserve Bank of New York
The Federal Reserve Bank of New York was able to decipher a few themes from the data. Among them, about 25% of Black entrepreneurs pursued PPP loans with fintech companies, more than twice as often as white, Hispanic or Asian business owners. Overall, 33% of small businesses that went to fintechs for PPP loans had an established relationship with that lender. This bucks the trend that existed with legacy banks, where borrowers tended to be repeat customers. Fintech borrowers had a tendency to share certain criteria, including having:
Fewer employees
Weaker credit scores
More difficulty accessing credit
Business owners who relied on fintechs for their PPP financing sought lower loan amounts than entrepreneurs who went through traditional channels. .
SPACs R Us
Aussie fintech Finder, a financial comparison site, has seemingly caught SPAC fever and is reportedly exploring a sale to a blank-check company. Finder, which also supports cryptocurrency trading, is in discussions with institutional investors and high-net-worth individuals hunting yield and is weighing a couple of strategic options. The idea is to sell a stake in the company to investors who in turn will help it to finance a U.S. and Southeast Asian expansion before going public in one of two ways: a traditional IPO or with a SPAC entity.
If Finder decides to pursue a SPAC, it will be following in the footsteps of California-based fintech Acorns, which similarly helps users to save and invest. Acorns recently switched gears from a private round and decided to go public through a combination with Pioneer Merger, a blank check firm. Acorns, which counts PayPal Ventures, Ashton Kutcher and Dwayne Johnson (aka The Rock) among its backers, will make its public market debut in H2 2021 at a $2.2 billion valuation. The startup's previous valuation was less than $1 billion.
Silicon Valley of Fintech
Charlotte, N.C. is raising its profile for fintech. San Antonio, Texas-based USAA, a banking and insurance behemoth that has managed to inherit fintech traits, is expanding in Charlotte, N.C. USAA plans to hire hundreds of workers, including banking and tech professionals, in the city, where it plans to open a new office in 2021. USAA already has some Charlotte-based staff and the new offices will ultimately house 750 employees.
Charlotte's South End is bustling with fintech activity and is becoming known as the 'Silicon Valley of fintech.' Earlier this year, Credit Karma and investment app Robinhood, which is known for its zero trading commissions, similarly unveiled plans to expand and hire in Charlotte, N.C.
Flying High
For privately held fintechs thinking of going public, they might want to jump in because the water seems fine. Boston-based payments startup Flywire started trading as a listed entity with a bang on May 26 after its share price rose to $34 on the Nasdaq from an issue price of $24. The fintech reached a market cap of $3.5 billion on its stock market debut, up from $1 billion as a privately held entity based on its latest fundraising last year. Flywire, which was formerly known as peerTransfer, specializes in payments across the education, healthcare, travel and technology verticals.
---