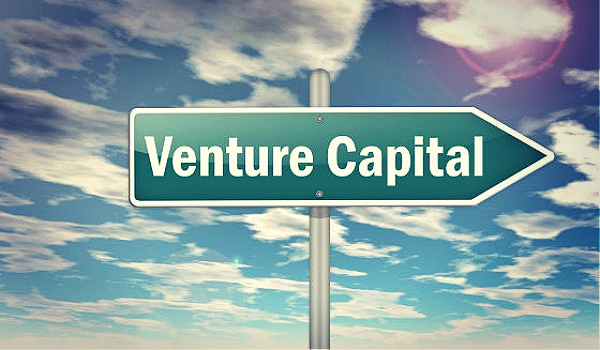 ---
We're back again today with another round of top 5 VC deals for the week in the digital wealth sector.
We're back in lofty heights this week with all five deals exceeding $100M and one deal just shy of $1B USD. How many times have I said this now-practically every week. The dollars in the VC sector going into fintech are enormous. Methinks maybe just a wee bit of inflation in there rearing it's usgly head in the sector as well – whattya think?
The top deal? This week it was in Germany for a commission-free brokerage and savings-based trading app. Yup – trading apps, neo-banking, call it what you want, but mobile is where it's at in consumer-facing fintech, folks. Nothing new there – but what is new is the NUMBERS.
The second largest deal was in the blockchain sector in the backend systems, along with another deal for banking back-ends. Banks have a BIG problem – they use old technology, lots of disparate systems for their various revenue streams, etc. It's the dirty little secret of legacy banking that everyone in the industry knows about, but few consumers do. They only know that when they log onto Wells Fargo to open a brokerage accounts, it's mind-numbingly complex and difficult. And voila – in comes TRADING APPS – and it's SO MUCH SIMPLER. So hence the $$ going their way.
The other two deals were in payments – always a winning category in our weekly series.
Anyway, check out this week's top 5 fintech VC deals for the week below…
---
Trade Republic (Tradetech) | $900M Series C | German Trading App | Sequoia Capital, TCV, Thrive Capital, Accel, Founders Fund, Creandum, Project A

LinkedIn Overview: "The Trade Republic Bank is Europe's commission-free broker. Users only pay a fee of 1 euro per transaction for the external settlement. Besides that, Trade Republic is the first broker in Germany to offer its customers the long-term offer of zero-fee saving with more than 1.500 ETFs. The Trade Republic app provides a fast, mobile account opening, intuitive search and filter functions, a personal timeline as well as extended trading hours from 7:30 am to 11 pm. Derivatives can be traded from 8 am to 10 pm on trading days."
Figure Technologies (Blockchain) – $200M, Series D | SF-based blockchain for financial industry | 10T Holdings, Morgan Creek Digital, DCM, Digital Currency Group, HCM Capital, Ribbit Capital, RPM Ventures, DST Global



LinkedIn Overview

: "Figure is a web-based platform that manages digital assets and can be used for completing financial and investment transactions. Figure is a financial technology company leveraging blockchain, AI, and analytics to deliver innovative home equity release solutions and other products that help improve the financial lives of our customers. We are building a blockchain protocol to fundamentally transform how financial products are originated and transacted."
Sunbit (Payments) | $130 million, Series D | CA-based "Buy Now, Pay Later" payments technology platform | Group 11, Zeev Ventures, Migdal Insurance, Harel Group, AltaIR Capital, More Investment House



LinkedIn Firm Overview

: "Sunbit is the preferred buy now, pay later technology for everyday needs and services. Sunbit eases the stress of buying everyday needs by offering fast, fair, and transparent payment options to people from all walks of life. We are offered in-store and online through nearly 7,300 locations, including 1 in 4 auto dealership service centers, optical practices, dentist offices and specialty health care services.."
DailyPay (Payments) | $175 million, Series D | On demand enterprise pay solutions | Carrick Capital Partners



LinkedIn Firm Overview

: "DailyPay, powered by its industry-leading technology platform, is on a mission to build a new financial system. Partnering with America's best-in-class employers, including Dollar Tree, Adecco and Berkshire Hathaway, DailyPay is the recognized gold-standard in on-demand pay. Through its massive data network, proprietary funding model and connections into over 6,000 endpoints in the banking system, DailyPay works to ensure that money is always in the right place at the right time for employers, merchants and financial institutions. DailyPay is building technology and the mindset to reimagine the way money moves, from the moment work starts. DailyPay is headquartered in New York City with operations based in Minneapolis."
Amount (Banktech) | $100 million, Series D| Chicago-based back end platform for bank digitization | West Cap, Hanaco Ventures, Goldman Sachs, Invus Opportunities, Barclays Principal Investments



LinkedIn Firm Overview

: "Amount delivers the technology financial institutions need to create and enhance the digital consumer experience. Built by lending industry veterans, Amount helps partners go digital in months—not years—with omnichannel retail banking experiences and a robust point-of-sale financing product suite underpinned by platform features including fraud prevention, verification, decisioning engines and account management. Amount partners can optimize performance across product categories by tapping into various service offerings including customer acquisition, funnel and performance assessments, and risk analytics."
We'll be back next week with more news on fintech VC funding.
---