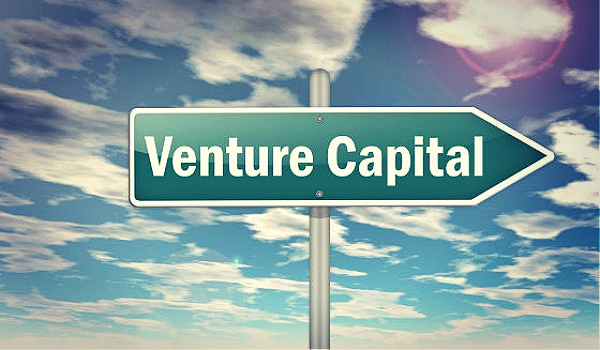 ---
We're back again with a fresh new round of top 5 VC deals for the week in the digital wealth sector.
This is going to sound redundant. Not one deal is under $100M, and we actually had to omit British firm Paysend from this list, who also had a deal close at $125M this week – because – we would then be at 6 deals for our "Top 5 Deals" post.
More RETechs came onto the list. Some call these proptechs – and that works, too – but at the end of the day, the real estate fintech sector is going gangbusters. So much so that at a point in the near future, we're looking to launch a RETech/proptech sister property to Digital Wealth News. But not just yet. We're still getting our chops with this beautiful media baby.
Also in the top 5 sector this week are payments and banking, with another deal coming out of India. We saw major growth in Asia a few years back in fintech – now India is emerging as the new fintech regional darling – with scads of offerings coming out of that continent. And it makes sense, doesn't it, given their population size.
As we've oft said, follow the top money in these fintech deals and you'll see where the macro trends for finance are headed next.
Anyway, without further ado, here are this week's top 5 fintech VC deals for the week below…
---
Homeward (RETech) | $136M, Series B| TX-based residential home-acquisition enablement platform | Norwest Venture Partners, Adams Street, Javelin, LiveOak Venture Partners

LinkedIn Overview: "We're an Austin-based proptech company. We help homebuyers make all-cash offers to win in a competitive real estate market. And, if they already own a home, we also help them buy before they sell."
Forter (Payments) – $300M, Series F | NY-based fraud prevention and e-commerce platform | Tiger Global, Third Point Ventures, Adage Capital Management, Bessemer Venture Partners, Sequoia Capital, March Capital, NewView Capital, Salesforce Ventures, Scale Venture Partners



LinkedIn Overview

: "Forter is the leader in e-commerce fraud prevention, processing over $250 billion in online commerce transactions and protecting more than a billion consumers globally from credit card fraud, account takeover, identity theft and more. The company's identity-based fraud prevention solution detects fraudulent activity in real-time, throughout all online consumer experiences."
Zeta (Banktech) | $250M, Series D | Indian banking platform with SF presence | SoftBank Vision Fund 2, Sodexo



LinkedIn Firm Overview

: "Zeta® is in the business of providing a full-stack, cloud-native, API first neo-banking platform including a digital core and a payment engine for issuance of credit, debit and prepaid products that enable legacy banks and new-age fintech institutions to launch modern retail and corporate fintech products. Co-founded by Bhavin Turakhia (CEO) and Ramki Gaddipati (CTO), Zeta currently provides its platform and products to BFSI issuers in India, Asia, and LATAM. Zeta's products are used by banks like RBL Bank, IDFC First Bank and Kotak Mahindra Bank, 14000 corporates and over 2 million users. Zeta is a SOC 2, ISO 27001, ISO 9008, PCI DSS certified company. Zeta has over 900 employees and clocks over 1 million transactions per day.."
SnapDocs (RETech) | $150M, Series D | Residential mortgage closing platform | Tiger Global Management, Y Combinator, Sequoia, F-Prime Capital, Maverick Ventures, Alkeon Capital Management, Wellington Management



LinkedIn Firm Overview

: "Snapdocs powers homeownership. Using technology, we're building the connective tissue for an entire pillar of the U.S. economy: residential real estate. Today, we're working to perfect mortgage closings, but that's only the beginning. If we succeed, more than five million families per year will gain clarity and transparency as they make the biggest financial decision of their lives: buying a home. Before Snapdocs, no one felt responsible or empowered to solve the problems we face every day we come to the office. It's complex and difficult work, and the result is not an app we brag about at tech industry parties. Instead, we're making a difference and carefully building a team that shares our priorities—pragmatism, respect and empathy for our clients, and building honest products that improve all our users' lives."
SpotOn (Payments) | $125M, Series D| SF-based small business payments processing firm | Andreessen Horowitz (a16z), DST Global, 01 Advisors, Dragoneer Investment Group, Franklin Templeton, Mubadala Investment Company



LinkedIn Firm Overview

: "Helping restaurants and small businesses to compete and win with intuitive software, point-of-sale systems, and payment solutions."
We'll be back next week with more news on fintech VC funding.
---