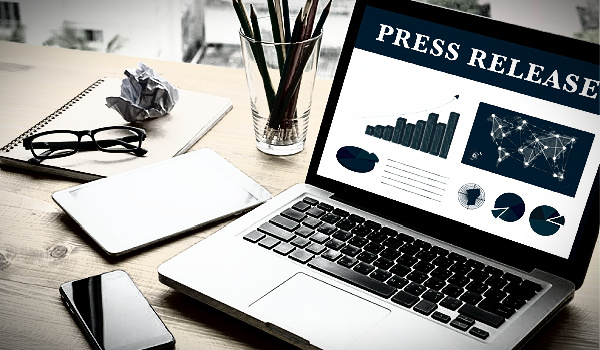 ---
NEW YORK–(BUSINESS WIRE)–SIMON Annuities and Insurance Services LLC ("SIMON") is pleased to announce that Nationwide—a Fortune 100 insurance and financial services company with more than nine decades of experience protecting people and their financial futures—as the latest carrier to join its insurtech platform's Marketplace.
The demand for annuities is growing as retirees today seek solutions to incorporate predicable streams of guaranteed income and protect their portfolios against market risk, according to Nationwide's sixth annual Advisor Authority study. SIMON's platform gives financial professionals a streamlined digital experience to navigate the annuities landscape via its growing Marketplace—now including a suite of offerings from Nationwide. As one of the strongest, most diversified insurance and financial services companies in the U.S., Nationwide can provide financial professionals with a wide range of solutions to help solve their clients' evolving investing and retirement needs.
"Nationwide has an incredible history of innovation and advocacy and we couldn't be more thrilled to collaborate with their team and make their products available in our Marketplace," commented Scott Beshany, Chief Distribution Officer at SIMON. "Both firms are strongly aligned in the value we seek to create for financial professionals. SIMON's dedication to delivering intuitive technology that builds simplicity and transparency around annuity offerings supports Nationwide in its mission of helping people prepare for and protect their financial future."
Craig Hawley, Head of Annuity Distribution at Nationwide, added: "Nationwide has a decades-long track record of incorporating smart technology into the financial professional's day-to-day workflow. This is another big step forward in that effort, with a proven, innovative partner at our side. With SIMON's platform, financial professionals can seamlessly integrate a range of annuities into their holistic planning process, creating greater efficiencies for their practice and a more comprehensive wealth management experience for their clients."
Multiple Nationwide annuities will be made available in SIMON's Marketplace, where professionals have on-demand, real-time access to powerful allocation analysis tools and product-specific educational resources to better serve the retirement and legacy goals of clients.
About SIMON
An award-winning fintech company, SIMON is committed to transforming the digital experience for financial professionals, enabling them to better serve their clients. SIMON's intelligent and innovative platform delivers an end-to-end digital suite of tools to more than 85,000 financial professionals, who serve more than $3 trillion in assets, empowering them with on-demand education, an intuitive marketplace, real-time analytics, and lifecycle management. With a focus on reshaping the advisor experience, SIMON is setting new industry standards, simplifying the complex, and delivering structured investment, annuity, and defined outcome ETF solutions to investment professionals, centralized within one unique ecosystem.
About Nationwide
Nationwide, a Fortune 100 company based in Columbus, Ohio, is one of the largest and strongest diversified insurance and financial services organizations in the United States. Nationwide is rated A+ by both A.M. Best and Standard & Poor's. An industry leader in driving customer-focused innovation, Nationwide provides a full range of insurance and financial services products including auto, business, homeowners, farm and life insurance; public and private sector retirement plans, annuities and mutual funds; excess & surplus, specialty and surety; pet, motorcycle and boat insurance.
Nationwide Investment Services Corporation (NISC), member FINRA, Columbus, Ohio.
Nationwide, the Nationwide N and Eagle and Nationwide is on your side are services marks of Nationwide Mutual Insurance Company. © 2021 Nationwide
---