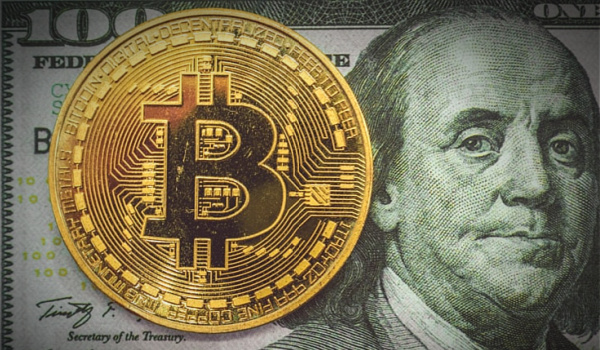 ---
What happened? Acceptance. Payment acceptance. Specifically, Bitcoin is becoming widely accepted for payment for everyday items. Remember back in the good old days (like, 3-4 years ago) when all you ever heard was Bitcoin is "cute" but it will never catch on as a means of payment. Uh, yeah. It sure didn't take long either.
Just recently Visa revealed that over a billion dollars was spent using its crypto-linked cards during the first half of 2021. The company teamed up with more than 50 cryptocurrency-related companies, including Circle, BlockFi, FTX, Coinbase and others allowing its clients to convert and pay with digital assets at over 70 million merchants across the globe. Guy Sheffield, head of cryptocurrency at Visa, recently told Business Insider "The merchants don't have to change anything. It will be the same as any other Visa transaction to them. But on the backend, the crypto assets are instantly converted into fiat." Seamless and easy.
Visa has estimated crypto-linked cards and other emerging payments including biometrics and QR code have the potential to disrupt the $18 trillion spent every year with cash and checks globally. Banks around the globe are rushing to offer their clients digital banking services making payment transactions even easier. And cheaper. Visa sees this and is getting out in front before its too late. Compared to a standard credit card payment, bitcoin payments purport to be relatively cheaper due to lower transaction costs. A payment service, like BitPay, charges a flat 1% settlement fee to a merchant, compared to 2% to 3% charged by a fiat currency credit card processing service. Not good for Visa…..unless they get involved quickly.
One of the major arguments against mass Bitcoin acceptance has been volatility. Bitcoin does have a history of volatility and most likely that will continue. But, a bitcoin payment service instantly converts the received bitcoins into the currency of your choice, eliminating the volatility risk. As Bitcoin becomes more and more accepted and increasingly used for transactions, volatility may actually begin to decrease as markets become more efficient.
So every day global central banks are getting more and more queasy (aka nervous) about Bitcoin's acceptance. Will it become a global currency? Will it someday replace fiat currencies? Consider, Bitcoin payment services allow a borderless payment network, which enables seamless transfer of bitcoins in any amount from anywhere across the globe, through any mobile device or computer, to the merchant's account in a large number of countries in a currency of merchant's choice. And, its happening NOW!
Visa and others certainly see the huge potential and recognizance the writing on the wall that their business model needs updating. Or, as they say, "If you can't beat them, join them!"
---