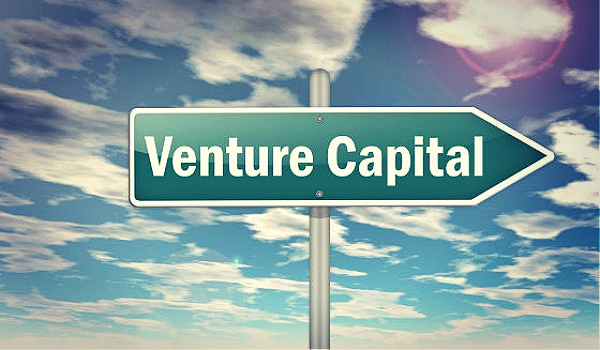 ---
This week, we're back again with a fresh new round of top 5 VC deals in the digital wealth sector. Another week – in the dead of summer – and I know this is getting awfully redundant, but EVERY deal is over $100M USD AGAIN. Synopsizing….
CHICAGO (my default hometown) had 2 of the top 5 deals this week – nice to see;
Revolut (one of my favorite fintechs on the planet) is back with a fresh round of $800M USD in funding, even with the recent negative news that it's burning through cash;
UK-based AlbionVC showed up in two deals (one British, one American) this week;
Challenger banks/super apps (I think they're basically the same at the end of the day) came in with 2 deals, the other deals were in enterprise financial software reporting, compliance & student loan funding.
In the meantime, without further ado, here are this week's top 5 fintech VC deals for the week below…
---
insightsoftware (Financial Reporting) | $1.09B Equity| NC-based enterprise financial reporting platform| Hg |

LinkedIn Firm Overview: "Reach a higher level of financial intelligence with finance-owned solutions that enable fast, accurate reporting, forecasting, planning, and close directly from your core financial systems. insightsoftware enables the office of the CFO to connect to and make sense of enterprise data that is currently spread across a range of point solutions, adding context and building confidence and trust in that data so they can achieve a greater level of financial intelligence across their organization, which is how best-in-class finance teams operate. Over 25,000 organizations worldwide rely on insightsoftware's portfolio of financial reporting, business dashboards, budgeting and planning, consolidation and close, tax provisioning, and transfer pricing applications to provide them with increased productivity, visibility, accuracy, and compliance. For more information visit www.insightsoftware.com."
Revolut (Challenger Bank) | $800 million, Series E | UK-based digital banking, insurtech & trading platform | SoftBank Vision Fund 2, Tiger Global |



LinkedIn Firm Overview

: "We are building the world's first truly global financial superapp. In 2015, Revolut launched in the UK offering money transfer and exchange. Today, our 15 million customers around the world use dozens of Revolut's innovative products to make more than 100 million transactions a month. Across our personal and business accounts, we help customers improve their financial health, give them more control, and connect people seamlessly across the world."
Quantexa (Compliance) | $215M | UK-based risk & compliance platform | Warburg Pincus, Dawn Capital, AlbionVC, Evolution Equity Partners, HSBC, ABN AMRO Ventures, British Patient Capital |



LinkedIn Firm Overview

: "Quantexa's Contextual Decision Intelligence is a new approach to data that gives organizations the ability to connect internal and external data sets to provide a single view, enriched with intelligence about the relationships between people, places and organizations. Our platform dynamically generates the context needed to automate millions of operational decisions, at scale, across multiple business units, including Anti-Money Laundering, Know-Your-Customer, Fraud, Credit Risk and Customer Intelligence. Quantexa is a global business with offices in London, New York, Boston, Brussels, Toronto, Singapore, Melbourne and Sydney."
MPOWER Financing (Student Loan Funding) | $100M | DC-based education loan platform | Tilden Park Capital Management, ETS Strategic Capital, King Street Capital Management, Drakes Landing Associates, Pennington Alternative Income Management |



LinkedIn Firm Overview

: "At MPOWER Financing, we believe education should be borderless. As a fast-growing fintech, we leverage our cross-border digital lending platform, big data, and global infrastructure to finance the millions of high-promise international and DACA students in North America. We were named by American Banker as a top fintech to work for (2018, 2019, and 2020), and our product was rated as top in its class by Nerdwallet and U.S. News.""
M1 Finance (Finance) | $100M, Series E | Chicago-based financial super-app | Warburg Pincus, Dawn Capital, AlbionVC, Evolution Equity Partners, HSBC, ABN AMRO Ventures, British Patient Capital



LinkedIn Firm Overview

: "M1 Finance is an all-in-one money management platform that helps self-directed investors achieve long-term financial wellness. You can create a custom portfolio, schedule your money moves, and rebalance your portfolio with one click. We empower investors to automate away the everyday details of portfolio management, leaving more time to focus on the big picture. Our platform is free, easy to use, and loaded with powerful features. You can use it on your iPhone, Android, or desktop computer..."
We'll be back next week with more news on fintech VC funding.
---