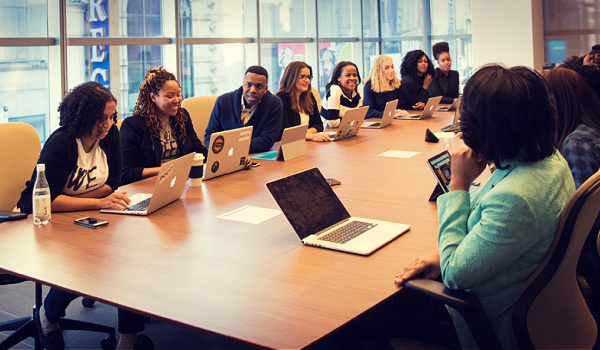 ---
The demand for tech-driven, scalable solutions to support financial advisors, insurance producers and their home office teams has never been greater.
Labor-intensive, manual nature of most traditional financial advisor and insurance producer back office support platforms have served as a natural ceiling to growth for many wealth management and insurance firms over the years.
But the rise of complex artificial intelligence (AI) algorithms is now enabling the creation of innovative tech solutions that can mitigate operational bottlenecks and reinvent the back office experience.
Leading the way when it comes to integrating AI solutions with wealth management and insurance operations to maximize scalable growth and productivity is Sindhu Joseph, Ph.D., the co-founder and CEO of CogniCor. 
A leading provider of AI-enabled digital assistants for the wealth management and insurance spaces, CogniCor recently announced its invitation to be part of the Morgan Stanley Multicultural Innovation Lab, an in-house start-up accelerator that promotes financial inclusion and access to capital for technology entrepreneurs who are women or cultural minorities.   
We connected with Dr. Joseph to ask her about this program, what else is new with CogniCor, and how AI-enabled solutions can accelerate growth for wealth management and insurance enterprises.
---
DWN: Tell us about the Morgan Stanley Multicultural Innovation Lab.  What does it consist of, and why is it relevant to the fintech space?

The Multicultural Innovation Lab (MCIL) is an intensive, five-month accelerator that provides operational support, strategic guidance and funding to minority- or women-led technology startups in the post‐seed to Series B funding rounds.
A 2018 study by Morgan Stanley reported that investors chronically underfund minority- and women-owned businesses, providing investment at levels 80% less than businesses overall. The study suggests that this translates into roughly $4.4 trillion in lost economic opportunity.
The MCIL not only enables the growth of participating startups but supports a robust investment opportunity across the technology industry. At a time when artificial intelligence is influencing our daily lives more than ever, the need to develop technologies from diverse perspectives is important to ensure that the systems that we use are unbiased.
Initiatives like this will go a long way to bringing diversity in the technology ecosystem!
DWN:  Why was CogniCor selected for the Morgan Stanley MCIL at this time?

We believe we were selected due to the strong traction we have gained among category-leading enterprise customers in the wealth management and insurance industries.
It's worth emphasizing that our AI digital assistant solutions have never been more relevant to the growth-related challenges facing wealth management and insurance companies! When we look at the impact of moving to a largely remote workforce in these two industries, we see incredible opportunity for our solutions in the market.
At a time when 73 million baby boomers are aging into retirement, transferring up to $59 trillion of wealth to the next generation, bringing scalable support through knowledge assistants and automation of critical workflows will be critical to the ability of financial advisors and insurance professionals to operate more efficiently and focus on building client relationships.

All in all, we're confident that the Morgan Stanley MCIL is an ideal platform to refine our approach to support these trends into the future.
DWN: How does being part of this business accelerator program fit into your broader growth strategy?
CogniCor's mission is to apply the AI reasoning concepts that I developed during my Ph.D. research to address operational inefficiencies in the wealth management and insurance industries, specifically those related to how user support is delivered.
Currently, our AI Digital Assistants serve over 30,000 advisors from leading wealth and insurance firms on their support and operational tasks.
Morgan Stanley, with over 17,000 advisors and strong expertise in wealth management and institutional securities, will enable us to expand the capabilities of the platform and scale the distribution of our product through its powerful network.
It's a very exciting moment for CogniCor, and speaks to the exciting momentum that we continue to generate for our company and the businesses we support!
---