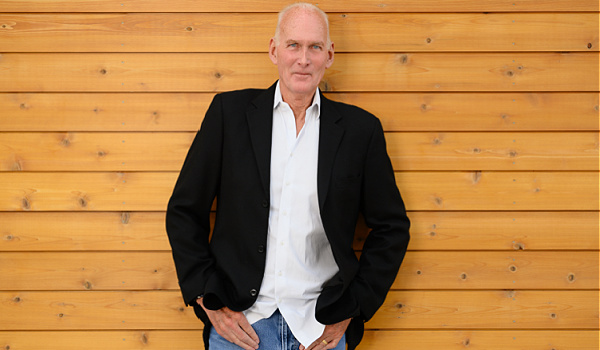 Simple Thoughts in Complex Markets
By Bill Taylor, Contributor/CIO-Entoro Wealth
---
The opinions expressed below are my own & do not necessarily represent those of Entoro Wealth or any of its affiliates
---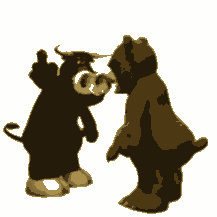 Bullish for week of 8/17
ETH BTC

Neutral for week of 8/17
NONE

Bearish for week of 8/17
S&P 500 GOLD

FIRST TIME SINCE AUGUST 2016……..GOING BEARISH ON GOLD……BITCOIN HAS REPLACED GOLD
8/17/21 Closing Prices:
Bitcoin: $46,111.93 (-$213.30)
Ether: $3,206.30 (-$17.01)
Gold: $1,774 (-$5.00)
S&P 500: 4,448.08 (-31.63)
Trading Summary Notes for Tuesday, 8/17/21:
What's new?
Other than Afghanistan…..not much…..August is traditionally slow and the last two weeks before the end of summer is even slower…..BITCOIN seems "comfy" around $46K…..basically unchanged on the week (week on week)…..ETH same around $3,200…..news that Microsoft may use ETH to fight piracy hit today…..GOLD perked up a bit to challenge $1,800…..again…..S&P 500 showing signs of topping out after some "reluctant" new highs…..once again, summer is almost done so expect…..whatever.
IT'S WORKING!! THE SPREAD OF THE DELTA VARIANT OF COVID IS SLOWING THE ECONOMY AND ALLOWING THE FED TO NOT HAVE TO RAISE INTEREST RATES TO SLOW THINGS DOWN., MASKING THE NEED TO TAPER.
What to do now?
THINGS HAVE CHANGED…..be cautious and prepared…..the equity markets (S&P 500) look like a HUGE correction may be at hand…..like in a "FLASH CRASH"…..sharp and nasty decline…..get short S&P 500…..will BITCOIN, ETH and GOLD get hit as well?…..I think BITCOIN goes to $95K by year end…..either buy here, or wait for this decline I expect?…..ETH with the Microsoft news makes me raise my target to $4,500-$5,000…..buy here or wait…..your risk tolerance should matter most…..I am a buyer of ETH…..GOLD…..no longer a fan…..OK to short, the closer to $1,800 the better…..BITCOIN has replaced GOLD as the "crowd favorite.
LOOKING AT A 10%-15% SHARP DECLINE IN EQUITIES. NO KIDDING.
NOTE TO GOLD BUGS; SEE ALL THOSE PEOPLE FLEEING AFGHANISTAN? THEY HAVE MOBILE PHONES BUT ARE NOT CARRYING GOLD. BITCOIN APPS?
Trading Thoughts:
BITCOIN still heading to $75,000…..then $95,000…..and beyond;
Near term "steps/targets"$45K…..(Got There)…..next $65K/$75K and then$95K;
Institutional acceptance and demand for BITCOIN really strong long term;
ETH will be used by Microsoft to fight piracy…..big news
New upside target for ETH…..$4,500-$5,000
Money continues to be coming out of GOLD;
GOLD will continue to struggle to compete with BITCOIN and fight off higher interest rates;
Expect S&P 500 and equity markets to retreat. When markets go down there will be no time to get short. Be ready;
S&P 500 "dips" to 3,500-3,700;
Equities have a whole lot of good news priced in; valuations are way too extended…..too much margin holdings, too. WARNING AGAIN!
Current trading positions:
LONG BITCOIN
LONG ETH
SHORT S&P 500
SHORT GOLD
---
We compare the price of Bitcoin, Ethereum, Gold & the S&P 500. We use the CME Bitcoin Indexes (BRR & BRTI) and the CME Ethereum Indexes (ETH_RR_USD) & (ETH_RTI_USD) for reference as well as the London Bullion Market afternoon price settlement on the digital assets & gold.
---
Bill Taylor is Managing Director/CIO at Entoro Wealth & is widely published in financial industry media throughout the world