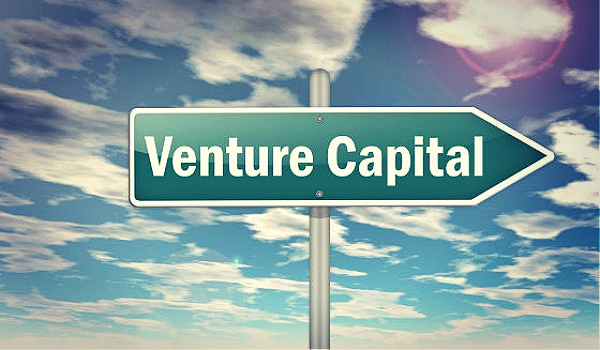 ---
We've given up acting surprised when every deal each week continues to be over $100M in VC funding, and this week is no different. But what we loved seeing is that the US was back in the driver's seat for the top deals internationally in financial technology. A few trends we observed from the Top 5 VC deals this past week.
California! Specifically, Silicon Valley took the prize with 4 of the top 5 deals originating in that region, and that was truly a first time for us to see that trend.
The fifth deal originated in Toronto, arguably Canada's top center for fintech and wealthtech innovation;
The top recurring sector was, once again, crypto. And to think people scoffed at the sector as a mere 3 years ago. I guess they were wrong.
Without further ado, here are this week's top 5 fintech VC deals for the week below…
---
FalconX | $210M, Series C| SF-based crypto brokerage and digital asset trading platform| Altimeter Capital, Sapphire Ventures, B Capital Group, Tiger Global, Mirae Asset, Amex Ventures

LinkedIn Firm Overview: "FalconX is a digital asset trading platform that provides clients fast, secure and reliable execution using data science to eliminate slippage and hidden fees. We're fortunate to be backed by a wide range of investors including: Accel, Fidelity, B-Capital, Tiger Global, Accomplice, Coinbase, Fenbushi Capital, Flybridge Capital, Lightspeed Venture Partners, and others."

Figure | $200M, Series D | SF-based blockchain platform for loan origination | Apollo Global Management, Inc., Blockchain.com, Rockaway Blockchain, HOF Capital, Endeavour Capital, National Bank Holdings, Goldentree Asset Management, L1 Digital |



LinkedIn Firm Overview

: "Figure is transforming financial services through blockchain, bringing speed, efficiency and savings to both consumers and institutions. Figure continues to unveil a series of fintech firsts across the capital markets, investment management, and banking and payments sectors. Figure leverages Provenance blockchain for loan origination, servicing, financing and now private fund services. Figure was founded in 2018 by serial technology entrepreneur Mike Cagney, who also founded SoFi and built the company into a multi-billion dollar business under his leadership as CEO. This is an amazing opportunity to be part of a startup focused on solving real problems with blockchain. You will be part of a team with proven leaders who have created billions of dollars in value in the Fintech space."
Gusto | $175M, Series E | SF-based HR & payroll platform | T. Rowe Price, Sands Capital, Fidelity Management and Research Company LLC, Durable Capital Partners LP, Generation Investment Management, Emerson Collective, Glynn Capital, Friends & Family Capital, Cross Creek, 137 Ventures, General Catalyst, Emergence Capital, Dragoneer Investment Group, Franklin Templeton, Acrew Diversify Capital Fund |



LinkedIn Firm Overview

: "Our customers come from all walks of life and so do we. We hire great people from a wide variety of backgrounds, not just because it's the right thing to do, but because it makes our company stronger. If you share our values and our enthusiasm for small businesses, you will find a home at Gusto. Gusto is a modern, online people platform that helps small businesses take care of their teams. On top of full-service payroll, Gusto offers health insurance, 401(k)s, expert HR, and team management tools. Today, Gusto offices in Denver, San Francisco, and New York serve more than 200,000 businesses."
FreshBooks | $130.75M Series E+Debt | Canadian cloud-based SMB accounting software | Accomplice, JPMorgan, Gaingels, BMO Technology & Innovation Banking Group, Manulife, Barclays |



LinkedIn Firm Overview:

#1 accounting software in the cloud for self-employed professionals and their teams.
Upgrade | $105M, Series E | SF-based Neobank| Koch Disruptive Technologies, BRV, Ventura Capital |



LinkedIn Firm Overview

: "Come drive the transformation of financial services, solve big problems and make a meaningful difference in people's lives. At Upgrade, our goal is to offer an online and mobile banking experience that delivers exceptional value, including affordable loans and cards, and helps our customers make good financial decisions so they can build the future they want. We are well funded after quietly raising $200 million in equity capital from top-tier investors. Upgrade's founding team pioneered fintech over a decade ago. In 2017 we launched Upgrade to create an online and mobile banking experience that delivers exceptional value to our customers by eliminating fees on everyday transactions and offering affordable and responsible credit through cards and loans..."
We'll be back next week with more news on fintech VC funding.
---