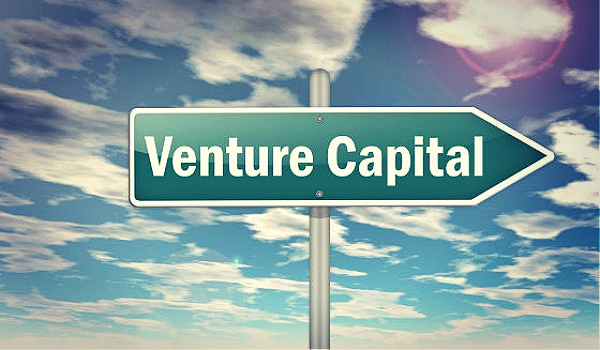 ---
This week we have some really interesting and diverse deals to review in our Top 5 VC Deals in Digital Wealth column – across multiple sectors and on 3 continents. And even though it's the dead of summer (though in Montana we're already moving straight into fall), there is still some big money moving around in the VC sector for fintech and digital wealth.
Our top deal goes to Carta, which is an equity management system, which we think is brilliant. There's so many ways to own shares now – private and public – and this system navigates those complexities;
The crypto category accounted for two of the top 5 deals this week – one originating in the US (a tax accounting platform) and the other in India (a crypto exchange);
An Argentinian personal finance app and a US proptech rounded out our top 5 deals for the week.
Without further ado, here are this week's top 5 fintech VC deals for the week below…
---
Carta | $500M, Series G | SF-based equity management program | Silver Lake |

LinkedIn Firm Overview: "We're on a mission to create more owners. By building the global ownership management platform, we're changing how companies, investors, law firms, and employees manage equity. Our team is focused on converging private and public markets and mapping and connecting the global ownership network. We all believe we are building a generational company, that will change how ownership and finance works…"

Ualá | $300M, Series D | Argentinian personal finance app | SoftBank Latin America Fund, affiliates of China-based Tencent, Soros Fund Management LLC, Goldman Sachs Asset Management, Ribbit Capital, Greyhound Capital, Monashees, Endeavor Catalyst, D1 Capital Partners, 166 2nd, Jacqueline Reses, Isaac Lee |



LinkedIn Firm Overview

(translated from Spanish to English via Google Translate): "Ualá is a fintech that offers its users an innovative and integrated experience, including the unbanked population in the financial system, providing more convenient and lower-cost services than other alternatives. Through a mobile app linked to an international Mastercard card, users can carry out a wide variety of financial transactions. This includes transferring money, paying bills, loading credit on prepaid cell phones and transport cards, and much more…"
Divvy Homes | $200M, Series D | SF-based REtech/Proptech | T. Rowe Price, Sands Capital, Fidelity Management and Research Company LLC, Durable Capital Partners LP, Generation Investment Management, Emerson Collective, Glynn Capital, Friends & Family Capital, Cross Creek, 137 Ventures, General Catalyst, Emergence Capital, Dragoneer Investment Group, Franklin Templeton, Acrew Diversify Capital Fund |



LinkedIn Firm Overview

: "We're building a different pathway to homeownership –– one that's more affordable, more flexible, and a better fit for the modern American family. At Divvy, we empower renters to become homeowners. We're in the business of financial equality. Divvy represents an entirely new way to think about homeownership in America –– re-igniting the dream of homeownership and providing a real wealth-building opportunity along the way. We've raised over $100M in funding –– from Max Levchin, Caffeinated Capital, and Andreessen Horowitz, among others –– and could use your help to scale our efforts from the hundreds of homes we own today to the tens of thousands we'll own tomorrow…"
TaxBit | $130M Series B | Utah-based crypto accounting software | IVP, Insight Partners, Madrona Venture Group, Tiger Global, Paradigm, 9Yards Capital, Sapphire Ventures |



LinkedIn Firm Overview:

"Designed by CPAs and Tax Attorneys, TaxBit is the leading tax and accounting solution for the digital economy. TaxBit's customers include the world's top exchanges, institutional investors, governments, and individuals. As the first and only company to build real-time ERP accounting software for commodities, equities, and other digital asset investments, TaxBit provides enterprise clients with seamless end-to-end solutions including core accounting suite, customer management suite, and form issuance. TaxBit Consumer makes filing taxes on digital asset investments simple and painless, while equipping them with real-time directional insights 24/7, 365..."
CoinDCX | $90M, Series C | Indian Crypto Exchange | B Capital, Coinbase Ventures, Polychain Capital, Block.one, Jump Capital |



LinkedIn Firm Overview

: "CoinDCX is India's largest and safest cryptocurrency exchange. Our exchange is built with user experience and security in mind. The KYC and Bank Account verification are done within a few minutes and give users a smooth onboarding experience. We provide users single-point access to a diverse suite of crypto-based financial products and services that are backed by security processes and insurance. We have the highest number of cryptos listed in India and give instant fiat to crypto conversions free of charge. We also give instant deposit and withdrawal facilities. We charge the lowest trading and crypto withdrawal fees. The wallet structure is versatile and provides the best fee structure in the industry…"
We'll be back next week with more news on fintech VC funding.
---