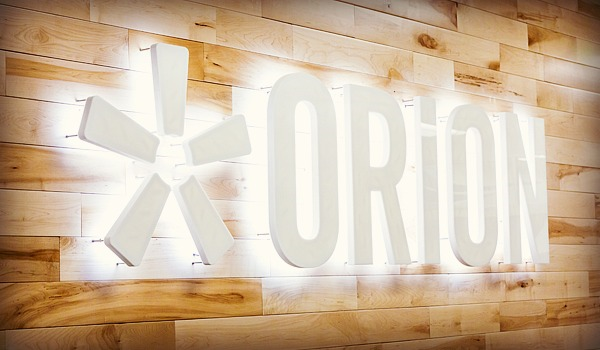 ---
Orion Advisor Solutions
Aug. 31, 2021 – SCOTTSDALE – From the floor of its first in-person user conference in two years, Orion Advisor Solutions announced its vision for the future of financial advice: a connected wealthtech and investment powerhouse, designed to drive advisor growth and close the investor behavior gap.
Orion convened at Ascent 2021, its flagship conference, revealing how the market volatility of 2020, the overnight industry adoption of virtual service, its merger with Brinker Capital and acquisition of HiddenLevers have shaped the rapid evolution of its wealthtech platform. Orion has built an end-to-end offering of technology, investment and support services to guide investors toward better financial behavior in the moment, which can ultimately lead to better outcomes over the long term.
"Assets managed by independent advisors have nearly tripled over the last decade and continue to grow," said Eric Clarke, CEO of Orion. "Being able to connect with the very best of independent fiduciary advice at the Ascent conference creates an unparalleled opportunity for our advisors to explore strategies to drive growth, create operational efficiencies and implement an incredible client experience."
Fusing behavioral insights and innovative technology
Orion Planning, Orion's intuitive financial planning and client experience software, will soon include behavioral finance workflows to bucket investor finances into three broad goals: Protect, Live, and Dream. Goal-based investors are more likely to stick to their plans than those who focus on market benchmarks and the actions of others, said Mustapha Baassiri, Orion's Chief Product and Technology Officer.
To further connect investor assets with their priorities, Orion's new 3D Risk Profile will work hand-in-hand with the risk analytics engine of HiddenLevers. By creating a more complete picture of a client's risk tolerance, capacity, and composure, advisors can use HiddenLevers' portfolio analysis capabilities to generate proposals and build portfolios that resonate with the needs of individual investors.
Positioning advisors at the heart of the client relationship
Orion's focus on the behavior gap extends to value-added services that improve client engagement and offer advisors a competitive edge in the marketplace. Uncoordinated and held-away assets represent a huge opportunity for advisors to become the essential hub of their clients' financial needs.
Orion Cash and Credit, revealed at Ascent, taps directly into this opportunity. The result of a joint venture between Orion and Focus Client Solutions, this solution will bring competitive cash management, credit options and other personalized banking services for high net worth clients directly to the Orion platform.
In addition, Orion has blended its tax management and direct indexing solutions with its asset management capabilities, letting advisors quickly create customized portfolios. Tax efficiency technology and a dedicated tax management team will work in tandem to maximize investor assets over time. Orion's direct indexing technology automates the creation of portfolios that are extensions of client values, forming a stronger behavioral connection between investors and their wealth.
"The last several months have been a period of tremendous growth and change for us," said Orion President Noreen Beaman. "The merger with Brinker Capital and key, strategic acquisitions allowed Orion to assemble a next-generation wealthtech platform to guide investors toward better outcomes. We have only scratched the surface of what we can accomplish for advisors and their clients, and we're excited to show you what's in store."
A connected experience across the advisor-client journey
Orion continues to refine its Prospect, Plan, Invest, Achieve framework, supporting each step of the advisor-client relationship. By connecting each of these critical touchpoints, Orion empowers advisors with a more complete client experience.
Built on feedback from advisors, enhancements to Market*r, Orion's automated, omnichannel marketing engine, will soon let advisors create more responsive campaigns with improved compliance workflows and CRM connections. And new, automated account workflows in Orion Planning make it easy for investors to complete their onboarding and get right to work pursuing their financial goals.
About Orion Advisor Solutions Orion Advisor Solutions is the premier provider of the tech-enabled fiduciary process that transforms the advisor-client relationship by enabling financial advisors to Prospect, Plan, Invest, and Achieve within a single, connected, technology-driven experience. Combined, our brand entities, Orion Advisor Tech, Orion Portfolio Solutions, Brinker Capital Investments, and HiddenLevers, create a complete offering that empowers firms to attract new clients seamlessly; connect goals more meaningfully to investment strategies and outcomes, and ultimately track progress toward each investor's unique definition of financial success. As a result, Orion supports more than 2,200 advisory firms with $1.7 trillion in assets under administration and an additional $54 billion of combined platform assets (Orion Portfolio Solutions and Brinker Capital) on the open architecture TAMP (as of June 30,2021), making Orion the platform of choice for all growth-focused advisory firms looking to strengthen their client relationships, gain a competitive
---