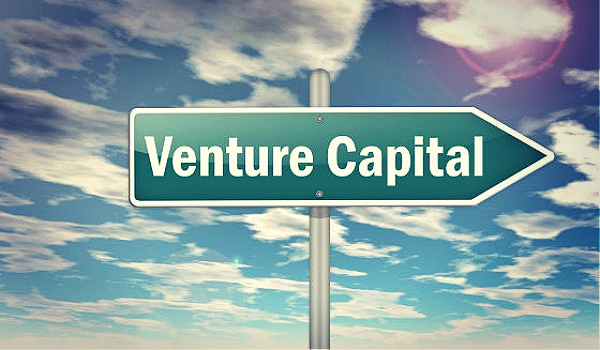 ---
Not to sound like a broken record, but we often do. But I believe this week's internatoinal VC deals in the fintech sector may have hit an all-time high, inasmuch as the smallest deal was $200M USD, and we by-passed numerous deals in excess of $100M for this week's list.
Every deal this week came from a different international jurisdiction;
The largest capital allocation – $431M USD – went to NYC-based bitcoin miner Genesis, and we find this most interesting in light of China's recent crackdown on bitcoin mining and all bitcoin transactions;
The most interesting allocation went to the Canadian firm behind CryptoKitties (remember that big internet sensation?) with a $250M USD allocation to continue – literally – the fun and games on blockchain.
Without further ado, here are this week's top 5 fintech VC deals for the week below…
---
Atome | $400M, Series D | Buy Now Pay Later (BNPL) platform out of Singapore | SoftBank, Northstar, Vision Plus Capital, Gaorong Capital, EDBI |



LinkedIn Firm Overview

: "Atome is a leading "buy now, pay later" brand in Asia that splits consumers' bills into three equal, zero interest payments over time. Pronounced as "A-To-Me", short for "Available to Me", Atome partners over 5,000 online and offline retailers across key verticals such as fashion, beauty, lifestyle, fitness and homeware in offering their consumers choice, flexibility and convenience in how they choose to shop and pay. Our service is available in Singapore, Malaysia, Indonesia, Vietnam, Thailand, Philippines, Hong Kong, Taiwan and mainland China..."

Genesis Digital Assets | $431M| New York-based bitcoin miner| Paradigm, NYDIG, FTX, Ribbit Capital, Electric Capital, Kingsway Capital |



LinkedIn Firm Overview

: "We are the most experienced Bitcoin miner in the world – since 2013. Eight years of Bitcoin mining is like 80 years in any other industry. Wild market price swings, uncertain regulatory environments, and the fast-paced innovation that comes with all emerging technologies is what we've been dealing with since 2013. Our experience in this industry is unlike anyone else. Some may know the hardware side and some may know the software, but we know every single aspect of this industry. We will take everything we've learned over the years and scale more aggressively than ever before. By 2025, our Bitcoin self-mining facilities will bring another gigawatt online to power the decentralized revolution."
Dapper Labs| $250M | Vancouver-based gaming platform behind CryptoKitties and other games on blockchain| Coatue, a16z, GV (formerly Google Ventures), Version One Ventures, BOND, Government of Singapore Investment Corporation |



Firm Website

: "The serious business of fun and games on the blockchain. No jargon or nonsense. Just good fun. Dapper Labs uses the power of play to deliver blockchain-based experiences that are made for you and ready for the real world. Dapper Labs is the company behind CryptoKitties. Formed in February 2018, Dapper Labs was spun out of Axiom Zen to bring the benefits of decentralization to the first billion consumers through the power of play, fairness and true ownership. Notable investors in Dapper Labs include Andreessen Horowitz, Union Square Ventures, Venrock, Alphabet's GV (formerly known as Google Ventures), and the founders of Dreamworks, Reddit, Coinbase, Zynga, and AngelList, among others."
MarketFinance | $383M | British SMB lending platform | Italy's Intesa Sanpaolo, Black River Ventures |



LinkedIn Firm Overview:

"At MarketFinance, we believe UK businesses are building the world we all want to live in, piece by piece. And we know that building an idea, a product, a team, a business – the world – isn't easy. We've been there. We are there. We get it. But running a business on your own terms, doesn't mean having to go it alone. We know first-hand that success lives within the people and partnerships that surround you. And whether success means disrupting an industry or simply getting that order out on time, you should have a choice of how to fund your business. We are MarketFinance. And we exist to help businesses get to where they want to go. Wherever that is and however they choose to get there."
AirWallex | $200M Series D/Extension | Australian-based payments platform for transacting, collecting and paying in global currencies | Lone Pine Capital, G Squared and Vetamer Capital Management, 1835i Ventures (formerly ANZi), DST Global, Salesforce Ventures, Sequoia Capital China |



LinkedIn Firm Overview

: Established in Melbourne in 2015, Airwallex is a payments platform transforming the way businesses move and manage money globally. In today's fast-changing digital era, our purpose is to empower businesses of all sizes to grow without borders, and by doing so, contribute to the global economy. With technology at our core, we built a global financial infrastructure to help businesses transact, collect and pay across 130+ countries and 50+ currencies, without the constraints of the traditional global financial system."
We'll be back next week with more news on fintech VC funding.
---