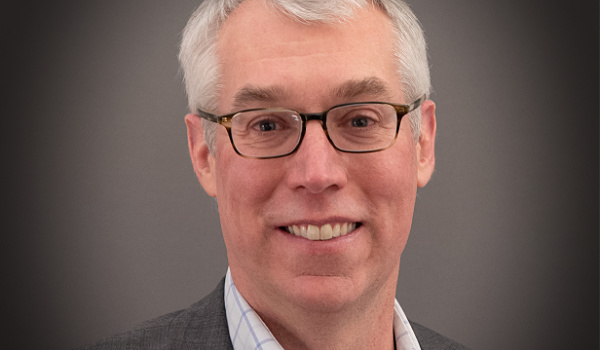 ---
Capping off a tumultuous 20 plus months for wealth management firms and their financial advisors, Advisor Group launched its first in-person annual national conference since the pandemic first emerged in the United States last year.
The company's annual conference for its financial advisors – called ConnectED – encompasses both a robust in-person series of events unfolding this week in Las Vegas, Nevada, as well as multiple virtual components for those who aren't able to travel at this time.
The nation's largest network of independent wealth management firms, supporting over 10,000 financial advisors across the country and with $475 billion in assets, announced a series of significant new investments as part of its broader digital transformation strategy.
Spearheading much of the company's digital transformation strategy is Peter Clemson, Senior Vice President of Digital Solutions, a former Charles Schwab client experience technology executive who joined Advisor Group in his current role in January.
Digital Wealth News interviewed Clemson just ahead of the ConnectED event kick-off to explore the details of the digital initiatives Advisor Group is rolling out this week, and to get a sense of what's ahead for digitization of the advisor and client service experience – Both for Advisor Group and the broader wealth management space.
---
DWN: What new digital solutions and initiatives is Advisor Group rolling out at its national conference this year, and how will these tools drive growth for the firm and its financial advisors?
Clemson:  We are very excited about the wide range of new technologies that we will be previewing at our national conference – ConnectED – this year.  The underlying theme for all our new initiatives is our focus on creating an end-to-end seamless digital experience for our financial professionals that will help them grow their businesses faster.
This is a journey that starts as the advisor makes the decision to join Advisor Group, where we are building a new tool to digitally assist the advisor onboarding process with a step-by-step onboarding interface that streamlines the whole process.
At the same time, we're also rolling out a new business dashboard, the keystone to a financial professional's digital experience, that establishes one easy place for advisors to access the digital tools they need to analyze and run their businesses.
Finally, we will also be showcasing our new eQuipt dashboard, which brings together all of the features of our eQuipt platform into one easy-to-use experience to streamline the process for opening and managing client accounts.

We believe all of these tools – and many more – are setting the foundation for our next phase of innovation and for a broad range of ways that we will help our financial professionals in the future.
DWN: It sounds like digitization of the financial advisor and client experience will be a major topic at this year's national conference. Can you summarize the highlights of Advisor Group's digitization strategy?

Clemson: There's no question that Advisor Group is dedicated to continually investing in, and developing, a seamless end-to-end digital experience that will help financial professionals grow their businesses faster and deliver an elevated client service experience.
We are making thoughtful strategic investments in the foundational components that link together the broad array of systems that are required to manage end-clients' investments and their accounts.
At the same time, we're also expanding the wide range of functions currently available within our existing set of digital features. All this work is being done through a well-coordinated process, and under the ultimate goal of bringing new innovations to the financial professional that will make managing their businesses and serving their clients even more efficient and effective.
DWN: With the proliferation of third-party digital tools for financial advisors and clients, it sounds like the real challenge – and opportunity – for tech transformation is in the area of seamless integration of third-party solutions. What is Advisor Group's approach to selecting and integrating different digital tools for advisors?
Clemson: Third-party digital tools are central to our overall strategy and our approach can be summed up as "innovation through integration."
This is a strategy that we adopted very early on with our decision to leverage third-party clearing firms, enabling our company to fully focus on the areas of our business where there were more opportunities to drive continuous enhancements and innovations, especially with respect to the financial advisor and client experience.
With every new feature set that we look to add, we examine whether this is a build, buy or rent opportunity. We examine this decision through the eyes of the financial advisor in order to deliver the most optimal solution.
Looking ahead, we're heavily investing in the technology required to offer our own in-house developed tools where appropriate, while also developing the technology and processes needed to integrate external tools and platforms rapidly and seamlessly.
This balance allows us to provide a more coordinated and modern set of features and functions in a way that makes it easier for financial professionals and their end-clients to quickly get to the tools and data they need.
DWN: In your opinion, what are the three biggest technology opportunities or challenges facing independent wealth management firms and their financial advisors over the next two years?

Clemson: There are so many opportunities and changes in this industry that I believe it's hard to create a top three list. With all the change our industry has experienced over the past 18 months, the top opportunity is for firms and advisors to get ahead of ever-rising consumer expectations that people should have the option to do any and all business digitally.
Meeting this expectation requires a deep understanding of the required business processes, the right technologies, and an entrepreneurial set of business leaders and business partners that can work together to continually develop and refine the digital experiences that will meet this expectation.

I believe that the firms that will emerge as winners are the ones that understand how to effectively prioritize all the basic functions required to do business digitally while also adding the innovative new features that will make running and growing the financial professionals' businesses even easier.
At Advisor Group, as we're discussing throughout the course of this year's long-awaited ConnectED national conference, we'refocused on exactly these topics. We have an entrepreneurial and innovative team that is excited to meet this challenge head on as we work to build the platforms required to excel in this new normal defined by all things digital.
---