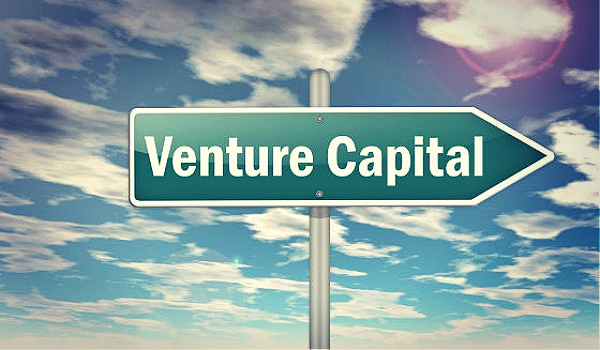 ---
Friends, this week's top 5 VC deals in digital wealth does not disappoint. We traverse the world for the biggest deals, and jump into NFTs, decentralized social media and more. And wait until you see the numbers. We blew right past $100M as minimums and now we're even higher. See below and be wowed.
The deals this week came from the US, Japan, Singapore, India and France
The largest capital allocation – $680M USD – went to a French fantasy soccer (football to some) platform issuing – get this – NFTs;
The most unexpected allocation went to an Indian firm with a procurement platform for raw materials – but hey – that's fintech, too.
Without further ado, here are this week's top 5 fintech VC deals for the week below…
---
Coalition | $205M, Series E | CA-based cybersecurity | Durable Capital, T. Rowe Price, Whale Rock Capital |



LinkedIn Firm Overview

: "Coalition is the leading provider of cyber insurance and security, combining comprehensive insurance and proactive cybersecurity tools to help organizations be resilient to cyber attacks. Cyber losses cost the global economy upwards of $1.5 trillion each year, and yet the majority of businesses are under-insured and under-prepared to manage and mitigate the risks of an increasingly digital world. Coalition is addressing this gap by providing no-cost cybersecurity tools to prevent losses, security and incident response services to contain them, and comprehensive insurance to help organizations recover from failures and breaches. We serve over 42,000 customers, ranging from small and midsize businesses to Fortune 500 companies…"

Advance Intelligence | $400M, Series D| Singapore-based AI-driven tech company| SoftBank Vision Fund 2, Warburg-Pincus, Northstar, Vision Plus Capital, Gaorong Capital, EDBI |



LinkedIn Firm Overview

: "Headquartered in Singapore, Advance Intelligence Group is an Al-driven technology company with over 1500+ employees serving 1,000+ enterprise clients, 75,000+ merchants and 20 million+ consumers across 12 markets across South and Southeast Asia, Greater China and Latin America. We are a Series-D company and ranked No. 1 on LinkedIn's 2021 Top Startups List in Singapore. At the heart of our Group vision is an AI-powered and credit-enabled marketplace ecosystem driving both digital commerce and digital financial services across Asia. In so doing, this will accelerate the digital transformation of enterprises and merchants, big and small, while enabling more equitable access to credit and financial inclusion for both underbanked and underserved consumers and businesses.."
Sorare| $680M, Series B | French fantasy soccer platform issuing NFTs| SoftBank Vision Fund 2, Atomico, Bessemer Ventures, D1 Capital, Eurazeo, IVP, Liontree, Benchmark, Accel, Headline |



Firm Website

: "The serious business of fun and games on the blockchain. No jargon or nonsense. Just good fun. Dapper Labs uses the power of play to deliver blockchain-based experiences that are made for you and ready for the real world. Dapper Labs is the company behind CryptoKitties. Formed in February 2018, Dapper Labs was spun out of Axiom Zen to bring the benefits of decentralization to the first billion consumers through the power of play, fairness and true ownership. Notable investors in Dapper Labs include Andreessen Horowitz, Union Square Ventures, Venrock, Alphabet's GV (formerly known as Google Ventures), and the founders of Dreamworks, Reddit, Coinbase, Zynga, and AngelList, among others."
Decentralized Social (DeSo) | $200M | Japanese Blockchain Startup focused on social media features | a16z, Coinbase Ventures, Sequoia, Winklevoss Capital, Polychain Capital, Pantera Capital |



From DeSo.org Website:

"Today, social media is even more centralized than the financial industry was prior to the creation of Bitcoin. A handful of private companies effectively control public discourse, and earn monopoly profits off of content that they don't even create. Meanwhile, the creators who actually produce this content are underpaid, under-engaged, and under-monetized thanks to an outdated ads-driven business model. In addition to all of this, the ads-driven business model also forces social media companies to keep a walled garden around content created on their platforms, preventing external developers from innovating or building apps on top of it, and giving users and creators no choice but to continue using apps that solely they control…"
OfBusiness | $207M Series F | Indian-based raw materials smart procurement platform for SMEs | Tiger Global, SoftBank, Alpha Wave |



LinkedIn Firm Overview

: OfBusiness is a new age commerce and fintech start up, and is technologically driven to provide smart procurement and smart financing to SMEs. OfBusiness serves as a single-window for SMEs in the manufacturing and infrastructure space to provide unsecured credit lines as an alternate to financing. SMEs can use this limit for cost-effective procurement of raw material (TMT bars, polymers, kraft paper, cement and building materials) which the platform aggregates, passing the aggregation benefits to the SMEs."
We'll be back next week with more news on fintech VC funding.
---