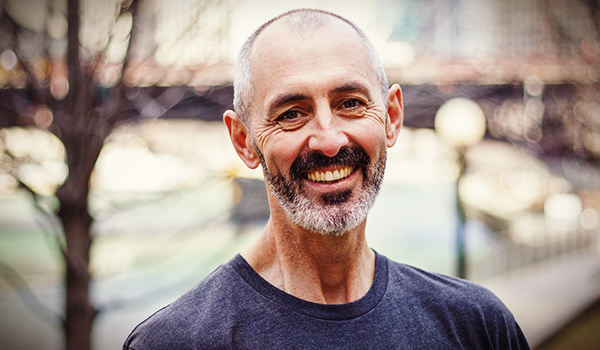 ---
This time of year, many American families gather around the table and take a moment to tell each other what they are most thankful for.
But to the Australian co-founders of Practifi, a business management platform for the wealth management industry, Thanksgiving is a relatively new experience.
"We don't do Thanksgiving; it's not a moment that Australians take to step back and reflect on what they're grateful for," said Adrian Johnstone, Practifi's president and co-founder. "I like the contemplation though. It is good to take time and think about what we're thankful for on a personal level, on a professional level and on a business level."
And as it turns out, Practifi has a lot to be thankful for in 2021.
Clients and Employees
"We're thankful for the advice industry and the wealth tech industry in this country for embracing us and bringing us in," said Johnstone. "We're also thankful to the individuals along the way who have provided insight, coaching and advice."
Practifi is also grateful to its early clients who took a chance on the company and played a role in bringing it to the U.S., and its early employees who kept the faith and helped it grow.
Practifi's first hire in the U.S. truly took a leap of faith, said Johnstone."He asked us a good question: 'What is the benefits program?' and we couldn't answer because you can't really have a benefits program until you have employees, so we told him that we didn't know yet," Johnstone explained. "He still joined us, and we're thankful to have him to this day. Not long after though, our team rapidly grew to an amazing cohort of people who get up every day to give our business and their clients their all in an unfailingly positive way."
As Practifi grew though, so did its benefits program. "We're very grateful for our team and are always looking for ways to continue supporting them," said Johnstone. On top of vacation days, the company also promotes "Practifi Days" that provide an additional set of paid days off to employees with no questions asked throughout the year at their discretion, elaborated Johnstone. Practifi also invests in their employees' education, allocating funds or "Learn Bucks" to each employee to be used toward their own professional growth and learning.
The company also made recent adjustments to adapt to their employees' needs. "We're very appreciative of our employees' dedication, commitment and willingness to work across such a large geographic divide. Which is why we've adapted to a remote-first model where they can work from any location as long as they can service the client," shared Johnstone. The company strives to listen to its employees and continue building a supportive and flexible environment that enables employees to do their best.
Investors with Vision
Johnstone also expressed gratitude for Practifi's investors who have been able to see and share in the company's vision over time, financially support its growth and who stuck with the company through the pandemic.
Investors have also helped guide the company as Covid-19 accelerated technology adoption within the wealth management industry.
"When confronted with situations that we've never faced before, it's indispensable to have engaged and authentic investors who we can go to very openly for balanced and thoughtful responses to our questions," said Johnstone. "We are incredibly grateful for their counsel in a very changing and dynamic landscape."
Outstanding Clients and Partners
Practifi strives to provide its clients with an outstanding experience,  and in return, it has enjoyed superlative experiences from its clients.
For example, Johnstone said that until recently, Practifi was a growing Australian firm with global aspirations but no connections in the U.S.—it took an American advisor traveling in Australia to help the company bridge the gap.
"She was introduced to us by an advisor in Australia who didn't even use Practifi," he said. "She came and met with us for a chat and told us that we needed to come into the U.S. right now. She's one of our current clients in a senior role at a fast-moving organization, and we're thankful for her vision of seeing us on the other side of the planet and for putting her reputation on the line for us. She saw what was possible for us, even then."
As with its investors, Practifi turns to clients to learn more about itself, its businesses and needs. As such, it has formed a client advisory board to help guide its decision-making and investing.
Johnstone and his co-founders are thankful to Practifi's client-advisors for helping steer its development and offering their thoughts and time for no direct dollar return.
"We're also grateful to all of our integration partners, they've put in a lot of effort to work with us," said Johnstone. "When we first began this journey and started talking to firms, many took us under their wings. For example, companies like Addpear have gone out of their way to create deep digital connections to Practifi to make things easier for advisors and firms. But it's very difficult to name names because so many have been so great to work with."
Silver Linings
Johnstone shared that while the pandemic has weighed heavily on us all, it has made him even more appreciative for those Practifi has had the honor of working with and because of this, Practifi has not only been resilient during this time but persistent in its growth and ability to continue impacting the fintech industry.
"The pandemic has been extremely difficult but through the forced change, we feel even closer to our employees, clients and partners and are grateful for them and to see that we're all working together to use technology to connect at a deeper level," shared Johnstone.
---