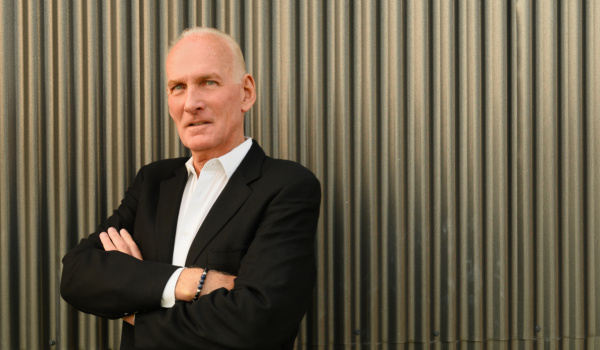 Simple Thoughts in Complex Markets
By Bill Taylor, Contributor/CIO-Entoro Investments
---
The opinions expressed below are my own & do not necessarily represent those of Entoro Investments or any of its affiliates
---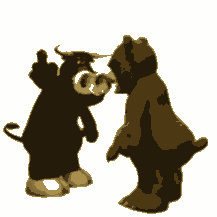 Bullish for week of 11/23
NOTHING | ZIP | ZILCH

Neutral for week of 11/23
S&P 500 | GOLD | ETH BTC

Bearish for week of 11/23
NOTHING | ZIP | ZILCH


11/23/21 Closing Prices:
Bitcoin: $57,273.05 (-$952.99)
Ether: $4,297.45 (+$57.66)
Gold: $1,781 (-$13.00)
S&P 500: 4,690.70 (+7.76)
Trading Summary Notes for Tuesday, 11/23/21:
What's new?
It's a holiday week here in the U.S. (Thanksgiving) which leads into the year end………..and, that means WHAT?…….UNCERTAINTY for sure……usually there are year end market rallies but not so sure this year……….markets have rallied all year already…….OH! Don't forget the early December need to raise the U.S. debt ceiling……not a sure thing……….another Senate vote on a multi-trillion dollar social spending bill………..all these spell UNCERTAINTY!……….Oh, J. Powell was re-appointed to a new term as Chairman of the Fed…..in case you missed it.
BITCOIN eased off just a bit (week on week) after big drop last week………..so far holding in the upper $50K area……….ETH unchanged on the week (again, week on week) and held the lower $4K area………..GOLD had the bottom drop out…..looked like a solid move to the mid $1,800 area……but, whoops. interest rates spiked and GOLD dropped over $60 the last couple days……off over 3% (week on week) so far………and, even the S&P 500 is trending lower (week on week)…..whoops.
WATCH INTEREST RATES; SPIKES HIGHER ARE MY SIGNAL THE FED HAS LOST CONTROL (STRONG POSSIBILITY).
AGAIN, INFLATION IS NOT……REPEAT NOT…..TRANSITORY.
What to do now?
Use caution……..this is shaping up to be a VERY unusual year end……..and, again, I am very bullish and extremely positive (LONG TERM) on BITCOIN and ETH.…….just a little uneasy for the next month or so………BUT, this could (COULD) be a nice buying opportunity………or $50K-$55K may happen…..ETH……may see $3,500-$4,000 or this may (MAY) be the dip to buy……….again, very fragile time…….GOLD? Oh please……..quit buying the bulges…….2022 may see huge spikes in interest rates and that is NOT good for GOLD…..stay neutral or stay out entirely……..S&P 500 will NOT, can NOT continue to move ever higher……..no matter what you hear or think……inflation is NOT good for stocks.
SOLID ADVICE; WHEN IN DOUBT, SIT IT OUT.
Trading Thoughts:
Year end target for BITCOIN…….I expected year end rally to $95K…….NOW? Uncertain
BITCOIN may ease off to $50K or go nowhere till 2022
ETH brushed $5k….my target……..NOW? Uncertain
ETH could break $4k ($3,500?)….or sit and wait for 2022
GOLD will continue to struggle to compete with BITCOIN and fight off potential higher interest rates………..$1,700 or $1,950…..pick (50-50)…..bad odds
S&P 500…..gone neutral……this is crazy time;
Current trading positions:
NEUTRAL BITCOIN
NEUTRAL ETH
NEUTRAL GOLD
---
We compare the price of Bitcoin, Ethereum, Gold & the S&P 500. We use the CME Bitcoin Indexes (BRR & BRTI) and the CME Ethereum Indexes (ETH_RR_USD) & (ETH_RTI_USD) for reference as well as the London Bullion Market afternoon price settlement on the digital assets & gold.
---
Bill Taylor is Managing Director/CIO at Entoro Investments & is widely published in financial industry media throughout the world