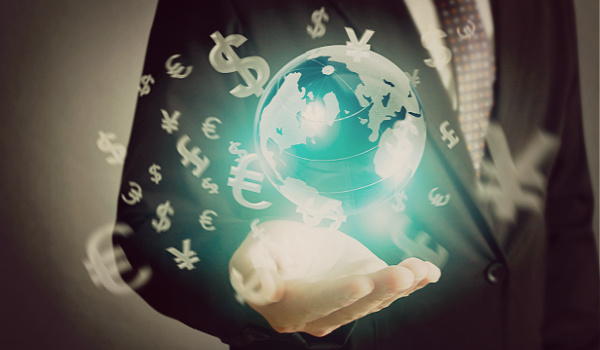 ---
By: Gerelyn Terzo 
Fintech is exiting 2021 with a bang. IPOs and M&A are on the horizon, while venture capital is shaking things up. Crypto may have lost one battle but it has its sights set on winning the war. BNPL is tapping the capital markets, and fintech stocks could be a bubble just waiting to happen, according to one veteran PE exec.
Heavy Lifters
Amazon had all but given Visa the heave-ho in the U.K. The e-commerce giant was poised to remove support for Visa credit cards, effective early 2022, amid a disagreement over fees. Amazon even threatened to walk away from a co-branded partnership it has with Visa in the states for Amazon Prime Rewards and was considering teaming up with a competing card company like Mastercard or Amex instead, reports suggest. Now it appears that Amazon's announcement might have been premature, and the two companies are on the path to reconciliation, according to Visa CFO Vasant Prabhu cited by Reuters.
Deal Pipeline
Wealthtech platform InvestCloud is exploring the possibility of going public in 2022 after a standout 2021. Going public in an IPO would give InvestCloud the opportunity to raise the necessary capital to bolster its product offerings while fending off rivals. InvestCloud has the backing of JPMorgan and would reportedly fetch a valuation of up to $10 billion in an IPO amid projected sales of $400-plus million next year.
Robo-advisory firm Wealthtech could be putting itself on the block, according to a report in Bloomberg. The firm could be valued at up to $1.5 billion. Potential bidders include financial institutions and SPACs. Wealthtech has enlisted a financial advisor for the potential sale, though a deal is not a foregone conclusion.
Crypto vs. Citadel
There was a showdown for a first edition copy of the U.S. Constitution between the crypto community and Chicago-based hedge fund Citadel. In the end, Citadel CEO Ken Griffin won the Sotheby's auction, forking over more than $43 million for the document. Griffin outbid ConstitutionDAO, which is a new crypto project that raised $40 million in an historic crowdfunding event for the sole purpose of purchasing the rare document. The bidding war lasted less than 10 minutes before Griffin emerged victorious. The ConstitutionDAO team didn't get the Constitution, but they say they "made history nonetheless." They will refund the money raised to participants in the record crowdfunding.
Source: Twitter
Blockchain or Bust
Square, has published a white paper on tbDEX, a protocol that serves as an on-ramp and off-ramp for fiat to crypto. Square wants to make crypto more accessible to people including the 1.7 billion adults worldwide who lack access to banks but own mobile devices.  
El Salvador has already made bitcoin legal tender in the Central American nation. Now President Nayib Bukele plans to launch a Bitcoin City that will be financed through the issuance of bitcoin-backed bonds. To start, the country will launch a $1 billion volcano bond at an interest rate of 6.5%. The city will access geothermal energy from a volcano and will be in the town of La Union.  
Venture Capital Crush
NSA whistleblower Edward Snowden wants to set the record straight. Snowden warned against a "strain of wealthy VC-guy who pretends to do you a favor by warning against bitcoin…while hyping centralized garbage coins that they coincidentally happy to own an enormous stake in." Snowden urges his followers not to become that guy. He also responded to suggestions that he is new to bitcoin because he takes a swipe at it now and again. Snowden cleared the air, revealing that the infamous servers that paved the way for the emergence of the NSA documents were paid for in bitcoin.
Source: Twitter
Chamath Palihapitiya, who is at the helm of Social Capital, said he's among those "trying to make sense of what's happening in the markets these days." With more questions than answers on everything from equities to crypto markets to art valuations, he has decided to make some changes. Social Capital is slashing its stake in fintech company SoFi by 15% in an attempt to free up some capital and make some new investments. Among those, Social Capital will bolster its public allocation to meme stock Clover Health via the health tech company's primary offering. Palihapitiya's firm is not abandoning SoFi and remains a "significant investor."
Fintech Flash
PE investor J. Christopher Flowers believes that fintech is in a bubble. The CEO of J.C. Flowers & Co is quoted by CNBC saying that the signs are pointing to a bubble. Fintech valuations have soared over the past year. PayPal's market cap of $242 billion surpasses that of major banks including Wells Fargo and Citi. Square's value of close to $107 billion exceeds that of U.S. Bancorp. And decacorn Stripe boasts a valuation of $95 billion. Flowers didn't give specific names, but he believes there are companies trading at "10x what a normal company would trade at for that kind of thing."
Coming to America is tougher than it looks, apparently. Berlin-based N26 is packing up and leaving the U.S. market, effective Jan. 11, 2022. U.S. customers must have their funds withdrawn by that date. The mobile banking app has decided to focus on strengthening its foothold in the European market. N26 set up shop in the states less than three years ago. Last month, U.K.-based digital bank Monzo removed itself from contention for a U.S. banking license.
Buy now pay later (BNPL) startup Affirm has proposed a $1.5 billion convertible note offering. The 0% convertible senior notes have a maturity date of 2026. The Affirm deal was upsized from a previously announced $1.25 billion. Affirm's stock tumbled more than 8% in response to the announcement, but shares have more than doubled since about mid-August.
Deployed Capital
Digital Prime Technologies, which is behind a prime brokerage solution, has received a strategic investment from a Cowen Inc. subsidiary. In addition, Cowen joins the list of firms using Digital Prime's software solution to gear its prime brokerage offering toward digital assets. Digital Prime will direct the proceeds of the investment, the size of which was not revealed, to scale both its team and business model "aggressively" as more Wall Street firms flood the digital asset sector. Cowen's head of global securities finance, Matthew Baldassano, will become a member of Digital Prime's board.
---