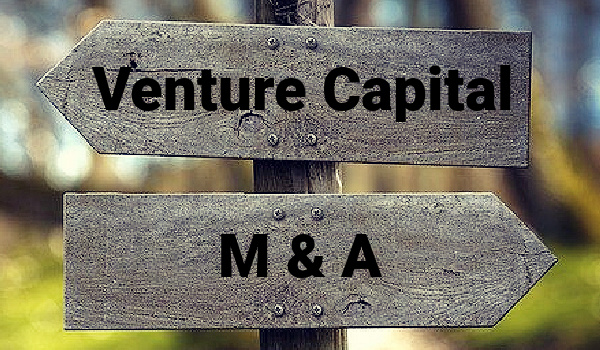 ---
We took a week off for the Thanksgiving holiday and in remembrance of the passing of a family member, but we're back with a fresh round of new Top 5 VC deals, and our top deal came in at $55M this week, with every deal coming in at $200M+.
This week's top deal was a crypto payments infrastructure firm out of Miami;
Crypto, crypto, crypto – three of the week's top five deals were in the digital assets sector which remains hot, hot, hot;
An Indian RE-Tech, claiming to be the largest in the world, and a cybersecurity firm topped out the top five list.
Without further ado, here are this week's top 5 fintech VC deals for the week below…
---
$555M, Series E | Miami | Payments infrastructure for crytpo | Tiger Global, Coatue |

LinkedIn Overview: "MoonPay is a financial technology company that builds payments infrastructure for crypto. Our on-and-off-ramp suite of products provides a seamless experience for converting between fiat currencies and cryptocurrencies using all major payment methods including debit and credit card, local bank transfers, Apple Pay, Google Pay, and Samsung Pay. MoonPay is active in more than 160 countries and is trusted by 300+ leading wallets, websites, and applications to accept payments and defeat fraud."
$400M | New York| Next gen crypto platform | Spectrum Morgan Creek Digital, Commonwealth Bank of Australia and other investors |

LinkedIn Firm Overview: "Gemini Trust Company, LLC (Gemini) is a next generation cryptocurrency exchange and custodian that allows customers to buy, sell, and store digital assets such as bitcoin and ether. Gemini is a New York trust company that is held to the highest level of fiduciary obligations, capital reserve requirements, and banking compliance standards. Gemini was founded in 2014, by brothers Cameron and Tyler Winklevoss, to build a bridge to the future of money."
$210M, Series E | Bengaluru, Karnataka | World's largest no-brokerage property site | Tiger Global, General Atlantic, Moore Strategic Ventures |
LinkedIn Firm Overview: NoBroker is a disruptive force in the Real Estate Industry. We're a site that's built to let you buy, sell, rent, find a PG or a flatmate WITHOUT paying any brokerage. Our mission is to lead India's real estate industry towards an era of doing real estate transactions in a convenient and brokerage-free manner. Our customers over 130+ crores per month in brokerage. NoBroker was founded by alumni from IIT Bombay, IIT Kanpur & IIM Ahmedabad in March 2014; and have since served over 30+ lakh customers monthly. We have raised a total of $151 Million from our investors…"
$205M, Series E| San Francisco | Cyber insurance & security platform | Durable Capital, T. Rowe Price, Whale Rock Capital, Index Ventures, General Atlantic, Ribbit Capital, Vy Capital, Valor Equity Partners |

LinkedIn Firm Overview: "Coalition is the leading provider of cyber insurance and security, combining comprehensive insurance and proactive cybersecurity tools to help organizations be resilient to cyber attacks. Cyber losses cost the global economy upwards of $1.5 trillion each year, and yet the majority of businesses are under-insured and under-prepared to manage and mitigate the risks of an increasingly digital world. Coalition is addressing this gap by providing no-cost cybersecurity tools to prevent losses, security and incident response services to contain them, and comprehensive insurance to help organizations recover from failures and breaches. We serve over 42,000 customers, ranging from small and midsize businesses to Fortune 500 companies..."
$200M ($50M, Series C; $75M, Debt)| New York | Ethereum software company | HSBC, Coinbase Ventures, Marshall Wace, ParaFi, Thirdpoint |

LinkedIn Firm Overview: "ConsenSys is the leading Ethereum software company. We enable developers, enterprises, and people worldwide to build next-generation applications, launch modern financial infrastructure, and access the decentralized web. Our product suite—composed of Infura, Quorum, Truffle, Codefi, MetaMask, and Diligence—serves millions of users, supports billions of blockchain-based queries for our clients, and has handled billions of dollars in digital assets. Ethereum is the largest programmable blockchain in the world, leading in business adoption, developer community, and DeFi activity. On this trusted, open source foundation, we are building the digital economy of tomorrow."
We'll be back next week with more news on fintech VC funding.
---