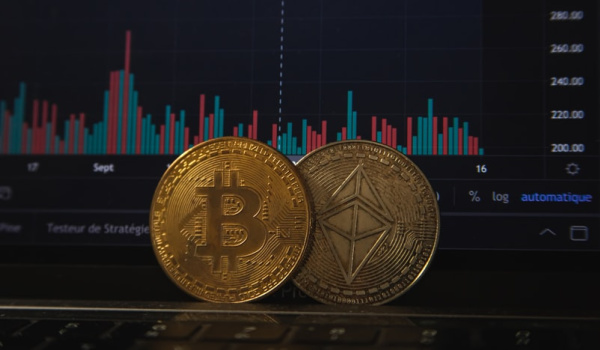 ---
Capitalizing on the surging demand among high net worth investors for access to more sophisticated cryptocurrency asset management solutions, 3iQ Digital Assets, the U.S. subsidiary of Canada's largest digital asset manager, launched a new digital asset separately managed account (SMA) and model portfolio solution, called Q-MAP.
The 3iQ Digital Managed Account Platform or "Q-MAP" was launched in partnership with digital asset custodian Gemini, led by the Winklevoss twins, as well as digital turnkey asset management program (TAMP) and SMA crypto provider BITRIA, according to a press release issued by the three companies on December 7, 2021.
Powered by Gemini's crypto-native custodian – which is integrated with BITRIA's digital TAMP – the Q-MAP platform offers four model portfolio choices and a fully customizable investment option. Q-MAP is "a scalable, 'one-stop' solution catering to U.S. institutional investors, family offices, RIAs, and wealth management platforms looking for cryptocurrency exposure."
"As the best performing asset class over the past ten years, digital assets have truly arrived and institutional investors, advisors and their clients deserve a turnkey approach that allows them to incorporate crypto securely and compliantly," said Gemini's Director of Business Development Kristen Mirabella.
Crypto SMAs: More Flexibility and Customization Than Crypto ETFs?
In contrast to crypto exchange-traded funds (ETFs), this platform allows secure, direct and professionally managed digital asset exposure and valuable customizations such as tax loss harvesting.
Q-MAP also enables advisors to offer customized solutions based on risk tolerance, investment interest, and multiple investment strategies with daily liquidity and flexible pricing which are not widely available elsewhere in the crypto-investment space.
Speaking of these features Chris Matta, President of 3iQ US, said the Q-MAP SMA will become "a preferred vehicle for sophisticated investors seeking exposure to digital assets. And advisors can offer clients a choice of structures—depending on whether they prefer a model portfolio or a more customized option."
"With surging investor demand for digital assets, there's never been a more important time for asset managers to offer crypto SMAs that enable a high degree of customization," said Dan Eyre, CEO of BITRIA in the release. "As part of the Q-MAP solution, our platform gives 3iQ the ability to actively manage a large volume of accounts simultaneously across a variety of strategies [providing] access to a diverse selection of digital asset choices."
Maturation of Cryptocurrency Investment Management
Technology and venture capital leaders who closely watch new developments in the wealth management and asset management spaces generally agree about the advantages of crypto SMA solutions versus the traditional ETF structure for high-net-worth investors.
Commenting on the new Q-MAP launch announcement, Adam Malamed, CEO of Ajax Investment Partners, a Miami-based merchant bank and venture fund, said, "This initiative represents a broader maturation of cryptocurrency as a viable asset class for high-net-worth investors, as well as increased pressure on the wealth managers and asset managers who support these clients to provide access to more sophisticated crypto solutions."
Malamed, who previously served as Chief Operating Officer of Ladenburg Thalmann, playing a key role in orchestrating the sale of the firm to Advisor Group in early 2020 for approximately $1.4 billion, added, "Digital asset ETFs have been proliferating, but the latest market turbulence underscores how ETFs lack certain features that are in demand among high-net-worth investors, including direct ownership of assets to enable tax loss harvesting."
"By comparison, SMA crypto solutions potentially deliver greater flexibility and customization.  For firms with different crypto capabilities to come together and effectively deliver on such digital asset management solutions, there could be tremendous growth opportunities."
---