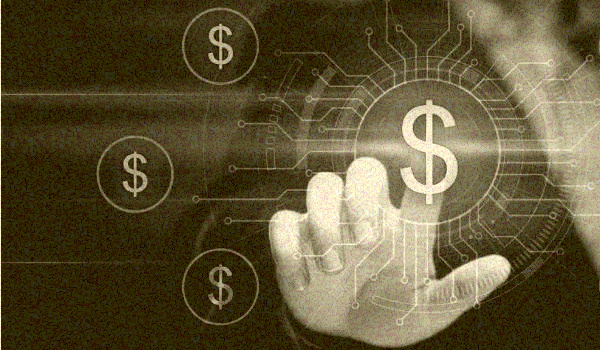 ---
By: Gerelyn Terzo 
With inflation hovering at a 40-year high, BNPL is being looked to as the hero among consumers. One Brazilian digital bank fintech's IPO was a hit on Wall Street. The CEO of Better.com could not have picked a worse way or time to announce layoffs. Meanwhile, Elon Musk is eyeing greener pastures.
Deal Landscape
Brazilian neobank Nubank made a splash on the NYSE in its stock market debut, climbing 15% and resulting in a market cap of close to $50 billion for this Warren Buffett-backed fintech. Shares began trading at $11.25, surpassing the IPO price of $9 per share. As one of the biggest IPOs of the year, Nubank is setting a bullish tone for the fintech IPO pipeline. Nubank gained popularity in Brazil for its zero-fee credit card, saving consumers billions of dollars in an economy plagued with double-digit inflation. Buffett, who is usually tech-averse, poured $500 million into Nubank's parent company, Nu Holdings, in 2021.
Executive Roundup
Layoffs are never an easy thing, but Better.com CEO Vishal Garg really botched this one. The digital mortgage fintech boss took to Zoom to announce that 900-plus employees were being fired. Garg reportedly laid down the ax at once, saying, "If you're on this call, you are part of the unlucky group that is being laid off," adding that it was effective immediately. Worse the firings came a day after Better.com received $750 million from Softbank and Aurora Acquisition Corp ahead of a SPAC deal. Garg has emerged as the worst CEO not only for the shocking way in which he made the layoffs but for doing so close to the holidays. Better.com is in crisis mode, and the board has since revealed that Garg would be taking a leave of absence.
JPMorgan COO Daniel Pinto has chimed in on the rising threat that fintechs pose to banks, saying that it's financial institutions' own fault for sticking their heads in the sand. Pinto's take is that while fintechs may not face the same regulatory guardrails that banks do, it's "not an excuse." He hopes for a more level playing field, and as fintechs look to move on up from SMBs, JPMorgan is prepared to win.
Billionaire Influencer
Elon Musk has asked his social media followers what they thought of his latest game plan. The Tesla chief, who currently holds the dual titles as the world's richest man and Time's Person of the Year, took to Twitter to declare that he was considering quitting his day jobs to become a full-time influencer. His musings on joining the influencer fray received more than 407,000 "likes" and thousands of comments, including from the meme-coin community, some of whom urged him to launch a YouTube channel on Dogecoin. Musk has unloaded approximately $11.8 billion of Tesla stock in the final quarter of the year and has gotten himself into hot water with his random tweets in the past.
Source: Twitter
Non-Traditional Merchant Lending
Stripe Capital, which offers merchants a lending API that enables them to provide financing to customers, has revealed the results of a study. Stripe Capital canvassed tens of thousands of its U.S. users in a 15-month stretch leading up to May 2021. They compared this cohort with businesses that don't use Stripe Capital. The study found that merchants that accept Stripe Capital financing saw their revenues increase 114 percentage points faster than those that do not. Small businesses whose annual revenues are under the $100,000 threshold saw the best results, at 140 percentage points over the competition. Stripe says the results "illustrate a clear causal link between financing and growing payments revenue."
Source: Stripe Capital
BNPL Push
Inflation soared 6.8% in November vs. year-ago levels to nearly a 40-year high. Consumers are finding refuge in buy now pay later (BNPL) offerings this holiday season. A study by TransUnion has found that close to 60% of Americans are losing sleep over inflation, while more than half of that group is doing less shopping. Meanwhile, reports indicate that more than one-third of consumers have turned to BNPL options over the past 12-month period as e-commerce has shined in the wake of the pandemic. It's not just millennials and Gen Zers flocking to BNPL — Gen Xers are getting hooked, too.
Buy now pay later (BNPL) startup Klarna has scooped up Piggy, a discount startup. As a result, the Swedish BNPL company will bring some of the tools that until now have only been available on the mobile app to desktop via a desktop browser extension. Consumers who are shopping on a computer rather than their mobile device can have the convenience of managing payment schedules and taking advantage of coupon codes that will automatically be applied at checkout. PayPal recently made a similar move via the multi-billion-dollar acquisition of Honey.
Resolve, an Affirm spin-out that's behind a B2B BNPL offering for invoicing, has attracted $25 million to its coffers in a round led by Insight Partners. Other participants included "Initialized Capital, KSD Capital, Haystack VC, Commerce Ventures and Clocktower Ventures," according to TechCrunch, which also reported that Resolve characterized demand for its B2B BNPL offering as "overwhelming."
People Moves
Greenlight Financial Technology, a family fintech company designed to help parents teach kids about finances, has bolstered its C-Suite with several new executive hires. The expansion push comes on the heels of a milestone in which Greenlight achieved "$100M in ARR with more than 4.5 million parents and kids," according to the announcement. Goldman Sachs alum Brian Dong joins as CFO. Dong was previously part of Goldman's investment banking division, advising companies like Apple, eBay and Square. Greenlight also snagged former PayPal executive Sameera Rao as chief technology officer. In addition, Will Yu joins as COO from Cadre, a real estate fintech.
Bain Capital Ventures announced Christina Melas-Kyriazi has joined the firm as partner. Before this, she held leadership roles at BNPL start Affirm as well as GoFundMe. Melas-Kyriazi, who is no stranger to financing fintechs, will be based in San Francisco where she will "focus on seed and Series A investments in emerging fintech and commerce companies," according to the announcement.
---