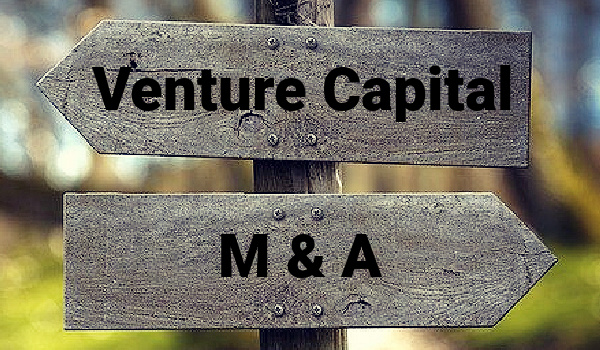 ---
Clearly, from looking at the number of huge deals that have gone down the past week, VCs are looking to deploy capital before end of year. This week, we had to leave several deals off our Top 5 list that exceeded $200M.
This week's top deal was an insurtech division of a medical conglomerate;
All deals in our Top 5 list exceeded $200M and many in that category were excluded this week;
Five separate categories of fintech were represented in this week's list – the second week in a row that we saw such diversification in the sector.
Without further ado, here are this week's top 5 fintech VC deals for the week below…
---
$750M | Minneapolis| Insurtech | New Enterprise Associates, Cigna Ventures |

LinkedIn Firm Overview: "Our mission of Making healthcare right. Together. is built upon the belief that by connecting and aligning the best local resources in healthcare delivery with the financing of care, we can drive a superior consumer experience, reduce systemic waste, lower costs, and optimize clinical outcomes. At its core, Bright Health is a healthcare company. We are founded and led by industry veterans all too familiar with the challenges that have plagued U.S. healthcare for decades. We believe that to drive meaningful change, we must leverage technology and bring together the financing and delivery of care to strengthen healthcare's most critical relationship: that between the consumer and their primary care physician. For too long, U.S. healthcare, primarily designed to cater to employers and large institutions, has failed the consumer through unnecessary complexity, a lack of transparency, and skyrocketing costs. We are making healthcare simple, personal, and affordable."
$500M | London | Challenger Bank | Abu Dhabi Growth Fund, Coatue, Alpha Wave Ventures, Accel, Goodwater |
LinkedIn Firm Overview: "At Monzo, we're building a new kind of bank. One that lives on your smartphone and built for the way you live today. By solving your problems, treating you fairly and being totally transparent, we believe we can make banking better."
$400M, Series E | NYC | Institutional platform to streamline digital assets | Sequoia Capital |

LinkedIn Firm Overview: "For institutions that need to store and move digital assets without the operational or security headache. Fireblocks streamlines operations by bringing all your exchanges, OTCs, counterparties, hot wallets, and custodians into one platform. Wallets, deposit addresses, and API credentials are secured using patent-pending chip isolation technology and the newest breakthrough in cryptography (MPC). Institutions are using Fireblocks to move funds securely in seconds – instead of hours."
$270M, Series F | San Mateo | Tax & Accounting Automation Firm | G-Squared, Marshall Wace, Counterpoint Global, Zeev Ventures, Durable Capital Partners, 01 Advisors |

LinkedIn Overview: "Tipalti is the only global payables automation solution to streamline all phases of the AP and payment management workflow in one holistic cloud platform. Tipalti makes it painless for accounts payable departments to manage their entire supplier payments operation. The solution addresses everything from supplier onboarding and vetting, to tax and regulatory compliance, invoice processing, payments to suppliers anywhere in the world in a wide range of payment methods and currencies, supplier payment status communications, to closing the loop with payment reconciliation and reporting. Innovative companies use Tipalti to eliminate up to 80% of their supplier payment workload, helping them scale their business efficiently with global growth, while strengthening financial and compliance controls and while enhancing the partner payment experience. Companies like Duolingo, Roblox, Amazon Twitch, ironSource, and over 1500 others trust Tipalti to elevate their global supplier payments operation."
$265.3M, Series E| Berlin | SaaS Cloud Banking Platform | EQT Growth, other undisclosed investors |

LinkedIn Firm Overview: "People want more flexibility in their financial lives than ever before. Are you ready to give it to them? Say good-bye to legacy tech infrastructure and old-fashioned providers – and hello to Mambu. Banks (both big and neo), lenders, fintechs, telcos, and even retailers, are turning to us to help them build modern digital financial products faster, securely and cost-effectively. Mambu is the only true SaaS cloud banking platform. Our unique and sustainable composable approach means that independent engines, systems and connectors can be assembled and re-assembled in any configuration to meet business requirements and the ever-changing demands of your customers..."
We'll be back next week with more news on fintech VC funding.
---