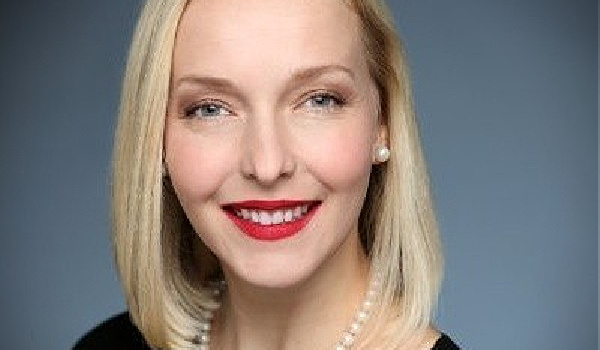 ---
As technology continues to wrap its tendrils around every element of financial services, the wealth management-technology provider relationship needs to evolve from a vendor to a true partner.
For years, much of the wealth management industry has viewed technology providers like vendors when they should be viewed as partners, said Crystal Andrus, head of wealth management relationship and account management at JIFFY.ai, an automation platform streamlining business processes for companies across industries.
"Coming from a wealth management background, I know first-hand how integral technology is to the space," said Andrus. "Technology providers have long been viewed as a vendor when they should have been viewed as a partner. This shift is long overdue. Tech providers need to have the same relationships with their wealth management clients that broker-dealers and RIA's have with their clearing firms/custodians, advisory providers, and product providers. Technology can no longer be isolated or function in a vacuum because it touches every component of our businesses and lives. For us to think any differently, we're shackling ourselves to the past.
Many wealth management firms operate on antiquated systems, stitching together disparate pieces of technology, all of which hinder growth while detrimentally impacting the user experience for clients and advisors alike, said Andrus. The radical pace of M&A and advisor transitions has brought this to a breaking point. Stacking system upon system without seamless integration is confusing and bewildering at best and frustrating at worst, resulting in a sub-par home office, advisor, and most importantly, client experience.
The process of creating a powerful technology stack is often done ad hoc or even, in reverse, said Andrus. Ideally, the process should begin with a vision for the experience the firm or advisor wants to create.
It is paramount that wealth management firms know the technology providers they are engaging with and conduct thorough due diligence into their security, resiliency, vision, and expertise within the financial sector during the sales process.
A MODEL PARTNER
While JIFFY.ai serves multiple sectors, their deep experience in wealth management is a place where they shine. It's a place of continued investment for the organization, as they bring expertise aboard from firms such as Goldman Sachs, Envestnet, and Lockwood Advisors, to name a few. Andrus herself came to JIFFY.ai after stints at JPMorgan and BNY Mellon | Pershing.
A technology provider like JIFFY.ai prides itself on taking a long-term, consultative approach to working with its partners in the wealth management industry.
"We think about relationships differently," said Andrus. "A firm can have a technology vendor or consultant come in to assess and provide direction. JIFFY.ai does the same but executes on the joint vision alongside you. We are here to create and execute a joint vision. We're different in that we're invested with you—we're in the trenches with you building, recommending, consulting and being prescriptive, sharing our expertise with you, building out a relationship."
Andrus and her team connect the dots between technology and the business in wealth management. It's not uncommon for technology and the business to be out of sync from time to time. The disconnect often leads to lower returns-on-investment from technology and a lack of execution.
FINDING THE RIGHT PARTNER
As the world accelerated its journey towards more digital relationships during the Covid-19 pandemic, maintaining strong relationships has become more of a challenge—and so has the search for new technology solutions.
Andrus says that wealth management firms have to undertake the effort to research and conduct due diligence that goes well beyond the traditional sales review process.
"Going through a process to understand the organization that you're considering working with is key," said Andrus. "Anyone can sell you the greatest new gadget, but do they understand your business?
Trust is paramount. So, how can your organization make sure they pick the right partner? There are a few things to consider:
Do they have wealth management expertise?
Who else are they working with? How are those relationships?
Do they know and understand the technology your organization is currently using? If not, are they taking steps to learn it?
Is there an open feedback loop regarding their roadmap?
Are they transparent with timelines?
Does their vision for the future align with your organization's vision?
Are they passionate about what they are creating?
KNOWING YOUR PARTNER
Back to the importance of wealth management expertise—Andrus emphasizes that good partners need to understand the nuances of how a wealth management organization functions.
"A technology partner that is well versed in the wealth management space knows what is at stake. She said that having a compliance lens and understanding the associated risks in financial services is vital. A good partner knows the regulatory, financial, reputational, and client impact at stake. They know that if they don't do their job correctly, it results in advisor and client attrition. It's table stakes to ensure that your technology partner knows about your industry and your business-because it's on the line."
Open, clear and honest communication is essential.
That's what JIFFY.ai emphasizes- it's about the relationship. "It's about being accountable and making sure that by coming into a relationship, we're laser-focused on improving the experience. Technology is ever evolving. There is no shortage of new tools and capabilities. There is no shortage of demand." said Andrus. "We believe people are looking to have a frictionless, delightful experience, and that's what we provide them with."
---