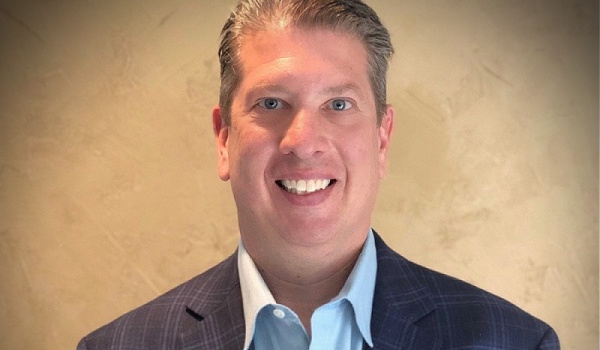 ---
Another new year is upon the wealth management industry, spurring firm leaders and advisors to review their businesses and consider changes that need to be made to address their evolving needs.
Technology, in particular, is an area ripe for change, says Michael Partnow, head of wealth management at JIFFY.ai—but financial firms should be careful about where, when and how they alter their technology stack.
"I think approaching this from both the individual advisor perspective and the RIA or broker-dealer home-office perspective, across the value chain, the user experience needs to be top-of-mind here," said Partnow. "Implementing new technology is much bigger than reducing your operating expenses or increasing your margins."
JIFFY.ai is a next-generation, enterprise-grade intelligent automation company founded with a mission to radically automate complex processes via a cloud-native, flexible and intelligent platform offering front- middle-, and back-office solutions.
Think Like Amazon
Partnow encourages the wealth management industry to think like technology companies that have emphasized the user experience, like Amazon, Uber and Netflix.
That means that companies need to think about their user interface, he said. "It needs to be really flashy and easy to use now, but what we're seeing from a home-office perspective in this day and age is that many companies are still operating on the legacy green screens, which is quite scary."
As new generations seek financial advice, and the expectations of older clients around technology change, the user experience needs to become more "app-like," according to Partnow, or even move towards what he calls a "HyperApp" experience.
HyperApps are configurable automation applications that allow businesses to design, build, operate and evolve their own process automations with greater ease, flexibility and security—and JIFFY.ai's Automate is a platform designed to allow businesses to build and expand HyperApps.
"It is a true end-to-end automation experience allowing businesses to create their own automation through an app-lie, or Apple type of approach," said Partnow. "Jim Henson was quoted as saying 'let people think and machines work.' Are you viewing your technology through that type of simplicity, or are you doing the complete opposite, letting machines do your thinking while people do all the work?"
True, customized automation will allow businesses to eventually increase their margins through reduced operating expenses, said Partnow, but only if the user experience is prioritized before profit.
Think About Everyone
But too often, when companies review their technology stack, they aren't thinking across their entire value chain. They may think only about one type of user, be it the firm leadership, or the client-facing advisor and service staff, or the clients themselves.
"If this is being done in a silo without thinking across all those elements, it's being done wrong," said Partnow. "It needs to be viewed through the lens of the investors, the advisors, the home office experience and the administrator's experience: Does the technology stack allow everyone to enjoy the experience they've come to expect? Technology must be stitched together seamlessly from day one rather than jerry-rigged into solutions where technologies don't speak to each other and deliver a singular experience."
While firms are often encouraged to think first about their CRM or portfolio reporting technology, Partnow believes every component should be considered as part of an integrated whole. "How do we holistically stitch it all together to create the experience that aligns with our strategy?"
Effectively reviewing and implementing new technology requires advisory firms to think of technology providers as partners, said Partnow.
"The days of doing this off the side of your desk, or bringing in a consultant that doesn't fully understand your organization have passed us by," he said. "Organizations that are just looking to loop in a consulting organization to tell them what to do that doesn't really understand their core values and strategy will end up with technology that will never align. Advisors and home offices now need true business partners, not vendors, who really understand not only the industry but what that business entity is all about: what their DNA is, what their future expectations are, and what their clients expect. Once that's achieved, a true partner will go in and work with that office, whether it's a center of excellence, a chief technology officer or a chief information officer, and build out a strategy that fully aligns with that business."
Know Your Partner
Advisors need to understand how technology partners will deliver services, whether it's change management, installation and onboarding, or continued support, updates and upgrades over a longer period of time.
Before that happens, wealth management firms also need clarity into how a technology partner will engage in the "get-to-know-you-phase" of their partnership—akin to the discovery process financial planners conduct with new clients.
"Frankly, some technology providers will just walk away from those conversations because they don't want to be there," said Partnow. "They would rather be in a licensing, vendor-like relationship, but the organizations who want to differentiate themselves today will not be looking to mere technology vendors."
Three Cs – Plus One
The Covid-19 pandemic has accelerated the move to a "new normal," said Partnow, acting as a catalyst for change that JIFFY.ai already felt was inevitable towards "the three Cs:" Compliance, compression and consolidation.
From a compliance perspective, firms will continue to experience regulatory twists and turns that they will need to be able to navigate through with their technology. Fee compression will also be a continued theme as more consumers are able to access financial services at ever-decreasing costs. Consolidation will also continue, allowing large incumbent wealth management firms to continue to grow.
"The fourth 'C' is perhaps Covid-19," said Partnow. "We think organizations who are not operating as if this is the new normal may, frankly, not survive. Approaching these strategies as if they are temporary and that they will go back to some type of normal in the future is a recipe for failure. The technology that was once perfectly fine and suitable for what was normal at one time may not help your business navigate the new normal. What got you here will not get you there.
"JIFFY.ai is a true technology enabler—because we have robust front-, middle- and back-office capabilities, we're actually seeing organizations retire their entire technology stack and rebuild their experience in partnership with us. We're now transforming the organizations that we believe will transform our industry."
---