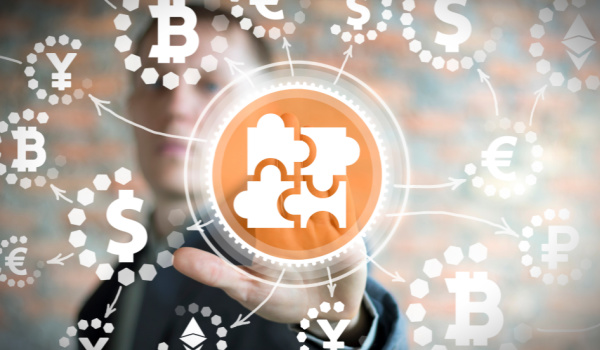 ---
By: Gerelyn Terzo 
The Fed meets this week, and the markets will be looking for signs about the anticipated tightening of monetary policy. Goldman Sachs says to prepare for at least four rate hikes in 2022. Fintech stocks and bitcoin are far from their peaks as investors flee risk for now. Despite the market storm, one banking fintech could be ready to dip its toe into the publicly traded waters. Google has made a key hire in hopes of improving its standing in the digital payments space.
Deal Pipeline
Digital Bank Chime could be the blockbuster fintech IPO of the year. The company, whose CEO is Chris Britt, has reportedly engaged Goldman Sachs for a potential debut in the public markets. Chime's valuation could be an eye-popping $40 billion, up from $25 billion in its most recent funding round in which Sequoia Capital led. Chime is playing its cards close to the vest, and management maintains that they "have no immediate plans for an IPO."
Dicey market conditions have thrown a wrench into another fintech's plans. Acorns Grow and blank check company Pioneer Merger Corp have apparently scuttled their plans to combine. Acorns would have become a publicly traded entity in the SPAC deal, but instead, it will look to raise capital elsewhere.
Banking and Investing 
Regulators have paved the way for fintech SoFi to fulfill its dreams of becoming a bank. The Office of the Comptroller of the Currency and the Fed gave SoFi the green light to transform into a bank holding company, in response to which investors sent the stock soaring by a double-digit percentage.
Visa has partnered with fintech company Save to introduce a high-yielding credit card. The Save Wealth credit cards, which are expected to make their debut in February, boast an average return of 6% annually on all transactions via equity. Returns are tied to the unpredictable stock market. Cardholders, who must pay a $750 annual fee, earn stock equity instead of cash or loyalty points. Users can select their own stocks or activate autopilot and let the experts at Save do it for them.
Payments Push
Google has a tiny slice of the overall digital payments pie and has hired a PayPal alum to fix that. Arnold Goldberg has decamped for Google as VP and GM of the tech giant's payments division, a Bloomberg report reveals. The new hire comes in the wake of Google's payments arm recently canceling its plans to launch a digital bank due to employee departures and other hurdles. Google hasn't given up on financial services and is also eyeing the cryptocurrency industry. Goldberg worked with Bill Ready, Google's president of commerce and payments, at PayPal. 
Market Update 
Stripe Terminal, the company's in-person payments solution for e-commerce businesses, has revealed that more businesses are flocking to its offering. In 2021, Stripe Terminal grew its global footprint into nine more countries across four continents. Stripe Terminal's tech powers internet-first businesses including Shopify. Now Stripe is scooping up existing partner BBPOS, whose card-reader hardware will help the fintech to innovate more quickly.  Shares of buy now pay later company Affirm have been in freefall due to the fintech's close relationship with troubled fitness company Peloton. Weak demand for exercise equipment coupled with some bad press in shows like Billions have pummeled Peloton shares, which have lost more than 20% so far in 2022. Fintech Affirm has been caught in the sell-off, sinking more than 40% year-to-date. At one point, Affirm generated close to 30% of its sales from Peloton. While the BNPL company has since diversified its revenue stream, investors are clearly spooked. Investors have been fleeing risky growth stocks including the broader fintech sector of late as value and cyclical stocks are poised to outperform. 
Affirm 6-month chart | Source: TradingView
Shares of PayPal are not doing much better, but Morgan Stanley is not giving up on the stock. The Wall Street firm has maintained its buy rating on PYPL, even though shares have tumbled 13% year-to-date. Morgan Stanley analysts lowered their price target on the stock from $265 to $217.
BNPL Landscape 
Jifiti, an Ohio-based fintech company that's behind a BNPL platform, has introduced a white-label split payment solution. The tech will allow parties like banks, lenders, merchants, and payment/wallet providers to deliver split payment options directly to shoppers. As a result, companies can support installment agreements using their own brands and without the need for some popular fintechs. Jifiti's Split Payments supports installment loans and lines of credit.
Crypto Roundup
With crypto prices currently in the doldrums, and bitcoin down more than 50% from November highs, Pantera Capital's Dan Morehead offered investors some perspective. He observed that "anyone that has held bitcoin for 3.25 years has made money." Morehead expects that mainstream adoption of crypto will accelerate in 2022 thanks to "the speed of innovation," he said in a January Blockchain Letter.
Source: Dan Morehead, Pantera Capital CEO, on LinkedIn
The Graph Foundation, which is behind a blockchain data protocol, has amassed $50 million in a token sale led by Tiger Global. The foundation will direct the proceeds toward funding top developers who are innovating in the blockchain space and expanding its presence in Asia and Europe, Bloomberg reports. The Graph Foundation's token, which is dubbed The Graph, has not escaped the crypto market selloff and has shaved nearly 20% off its value over the past week.
President Biden has cryptocurrencies in his sights and could unveil an executive order on the industry in the coming weeks, according to Bloomberg. The administration could assign relevant agencies the job of weighing the risks and opportunities that cryptocurrencies present. U.S. officials have been moving at a snail's pace when it comes to crypto regulation.
Meanwhile, BlackRock is not spooked by the cryptocurrency bear market and plans to introduce its maiden crypto-related fund. The asset manager is readying the launch of the iShares Blockchain and Tech ETF, according to an SEC filing. The fund is designed to invest in companies with exposure to blockchain and crypto tech. BlackRock oversees more than $10 trillion in AUM.
---