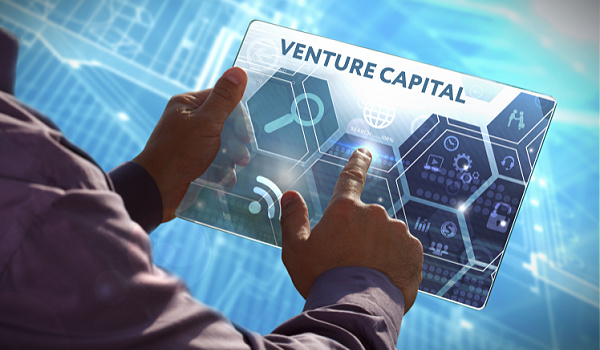 ---
With the holidays and then COVID hitting our household, we've taken a brief respite from publishing our weekly Top 5 VC deals posts, but we're BACK at it this week with some major fresh deals to report. Check it out!
We're back in $1B+ territory again with our top deal;
No two deals were alike – we had a payments platform, a challenger business bank, a challenger consumer bank, a NFT marketplace and a business finance platform represented in this week's top deals;
Of note – every deal in this week's post was $300M plus – we sadly had to leave off the CAIS alternative investments platform deal which came in at $225M – and which we wanted to cover, but didn't hit the threshold for the Top 5 deals this week, showing the VC dollars are continuing to flow in ever larger increments in the fintech sector;
The UK, US and France were the countries of origin for our top deals this week.
Without further ado, here are this week's top 5 fintech VC deals for the week below…
---
$1B, Series D | UK | British payments platform | Franklin Templeton, Qatar Investment Authority, Insight Partners, Tiger Global, Blossom Capital, Coatue Management, DST Global, Endeavor Catalyst, Ribbit Capital |
LinkedIn Firm Overview: "Checkout.com provides the fastest, most reliable payments in more than 150 currencies, with in-country acquiring, world-class fraud filters and reporting through one API. Checkout.com can accept all major international credit and debit cards, as well as popular alternative and local payment methods. The company launched in 2012 and now has a team of more than 1700 people across 19 offices worldwide, offering local expertise where it's needed."
$600M | UK | Challenger Bank | Abu Dhabi Growth Fund, Tencent, Accel, General Catalyst |

LinkedIn Firm Overview: "At Monzo, we're building a new kind of bank. One that lives on your smartphone and built for the way you live today. By solving your problems, treating you fairly and being totally transparent, we believe we can make banking better."
$552M, Series D | France | Challenger bank for business | Tiger Global, TCV, Alkeon, Eurazeo, KKR, Insight Partners, Exor Seeds, Guillaume Pousaz, Gaingels, Ashley Flucas, Valar, Alven, DST Global, Tencent |

LinkedIn Firm Overview: "Our mission is to create the finance solution all businesses love through technology, elegant design, and an outstanding sense of customer care. At Qonto, we believe that great services come from great thinkers, that's why we strive to provide an environment that will allow you to feel comfortable and help you excel in your work..."
$300M, Series D-2 | San Francisco | Business finance platform | Greenoaks Capital, Technology Crossover Ventures |

LinkedIn Overview: "Brex is all-in-one finance for growing businesses. We help companies spend, save, and earn smarter—and take every dollar further—by doing more than a bank, bookkeeping, or reward program could ever do alone. After completing the Y Combinator accelerator program in 2017, Brex has grown to over 600 employees and raised over US $940 million in venture capital."
$300M, Series C | New York | NFT marketplace| Paradigm, Coatue |

LinkedIn Firm Overview: "OpenSea is the first and largest peer-to-peer marketplace for cryptogoods (like an eBay for crypto assets), which include collectibles, gaming items, and other virtual goods backed by a blockchain. On OpenSea, anyone can buy or sell these items through a smart contract. The OpenSea team has backgrounds from Stanford, Palantir, and Google, and is funded by YCombinator, Founders Fund, Coinbase Ventures, 1Confirmation, and Blockchain Capital."
We'll be back next week with more news on fintech VC funding.
---