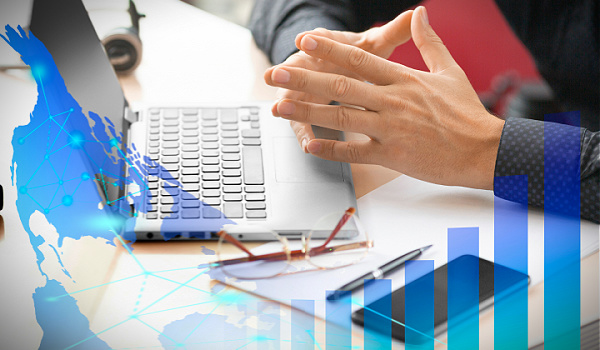 ---
With a few mega-deals and impactful regulatory announcements already on the table, 2022 certainly feels like a busy year in wealthtech.
This week was no different, as Orion announced that a major executive brought on during its 2020 merger with Brinker Capital will step into a new role, AI-infused next-generation technology investor TIFIN reorganized a new division to help wealth management firms grow, and the SEC and NASAA handed down a penalty that could change the course of the development of digital assets in the U.S. for years to come.
It's a lot to keep up with, but Digital Wealth News has all of the highlights for you.
---
Orion: Orion Advisor Solutions announced that Noreen D. Beaman will transition from her role as president to become vice chair of Orion's Board of Directors, effective later this month. She will also continue to serve as chair of the board for Brinker Capital Investments' Destinations Funds.
Beaman was named President and joined Orion's Board of Directors following Orion's merger with Brinker Capital in September 2020. Previously, Beaman was CEO at Brinker Capital.
TIFIN: AI-driven fintech platform TIFIN announced a new platform, TIFIN Grow, that combines several different capabilities within its wealth division like risk-profiling, micro-planning, financial personality next-best action and trading automation. TIFIN Grow will help wealth managers grow business via personalization at scale.
The new platform will also offer advisors the ability to prioritize prospects based on its centralized data intelligence with look-alike analysis already used in sports and consumer marketing.
NASAA and SEC: The North American Securities Administrators Association (NASAA) and the U.S. Securities and Exchange Commission (SEC) jointly announced a $100 million settlement with BlockFi Lending, concerning its lending products and practices. Thirty-two state securities regulators have agreed to the terms of a settlement with BlockFi to resolve its past unregistered activities. More jurisdictions are expected to follow.
In the past year, state securities regulators, coordinated through NASAA, led a multi-state working group to conduct a comprehensive review and investigation of BlockFi focused on the sale of unregistered securities to retail investors through BlockFi interest accounts (BIAs). BlockFi is alleged to have failed to comply with state registration requirements and, as a result, investors were sold unregistered securities in violation of state law and deprived of critical information and disclosures necessary to understand the potential risks of these lending products.
CAIS: CAIS is partnering with Focus Financial Partners to launch a customized alternative investment platform designed to meet the needs of Focus's partner firms. Those firms will be able to offer access to the array of alternative opportunities, as well as advisor education, independent due diligence and digitized transaction processing and third-party reporting integrations.
DPL: DPL Financial Partners (DPL), the leading turnkey insurance platform for registered investment advisors announced the appointment of Tiburon Strategic Advisors and Tiburon CEO Summits founder and Managing Partner Chip Roame to its board of directors.
He becomes the second independent, and fifth overall, member of DPL's board. He joins David Lau, David Smilow, and appointees from investors Eldridge and Atlas Merchant Capital LLC.
WealthBox: Trust & Will, the leading digital estate planning platform in the U.S., announced a new partnership and integration with Wealthbox, a modern client relationship management (CRM) tool. Now, financial advisors can seamlessly offer Trust & Will's estate planning services and track clients' progress directly in Wealthbox.
The integration will allow financial advisors the option to refer clients to Trust & Will via the CRM and track their clients' progress as they complete their estate plan — helping advisors stay in the loop and add more value throughout the planning process.
---