---
Over the past several years, Wealth Enhancement Group (WEG) has made significant waves across the RIA segment of the wealth management space, with explosive AUM and financial advisor headcount growth. This growth has been driven in large part by a successful, multi-year acquisition strategy spearheaded by CEO Jeff Dekko. According to WEG's most recent acquisition announcement in December, the firm had already reached over $55 billion in total assets as of year-end 2021.
WEG's ability to identify, execute and integrate multiple deals on a relatively friction-free and scalable basis has positioned the firm as an acquirer of choice among many owners of independent wealth management firms.  In an industry M&A landscape with many more buyers than sellers, having a well-established track record for smoothly integrating acquisitions is crucial to one's acquisition pitch.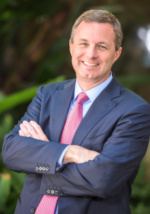 While much of the conversation surrounding WEG's position as one of the top aggregators of RIAs in the country has focused on the leadership of Dekko, it is worth noting that the firm's CEO has been quietly building a deep senior management team bench with an eye to propelling further expansion, this year and beyond.
One notable example of this is WEG's appointment of Terri Kallsen in 2020 from Charles Schwab to serve as its Chief Operating Officer.
Putting Strategic Vision into Action
In her own words, Kallsen helps puts the "strategic vision for the firm's growth platform" into action. She oversees all aspects of the acquisition-fueled juggernaut's technology offering, including foundational portfolio management tools, CRM and more. Additionally, the industry veteran is responsible for WEG's day-to-day operations from investment management to advisor team growth, trading operations, product management, and digital operations, among other critical functions.
Her career spans a range of wealth management and financial services institutions, including Charles Schwab, First Command Financial Services, USAA, and Thrivent. Throughout her time in the industry, she built a reputation for a fierce commitment to enhance the client experience while driving efficiencies.
Recently, Digital Wealth News connected with Kallsen about her work with WEG and the dynamic role technology plays in the search for scale and success in the highly competitive and consolidating RIA marketplace.
---
DWN: You joined WEG from Charles Schwab, one of the most well-known and respected institutions in the wealth management industry, where you served as the Executive Vice President of Investor Services. What about the opportunity at WEG attracted you to the firm? Was it what you expected?
Kallsen: I joined WEG because of the vision of client centricity. WEG had over 20 years of wealth management experience focused on holistic financial planning that demonstrated positive outcomes for clients in all segments of this industry, and I was excited to help serve more clients through this growth process.

Jeff Dekko is a charismatic visionary leading the company on a positive growth trajectory. The opportunity to contribute to a high performing team as we continue to offer the very best product and services was attractive to me. I wanted to join a growing, thriving client centric RIA to contribute to the growth strategy. After speaking with Jeff and many of the other leaders across the firm, I knew WEG was the right choice for me.
DWN: What are the top three technology-enabled operations solutions you will prioritize in 2022 and beyond? What is driving this prioritization?
Kallsen: This year we will continue to invest in our Agile process. An iterative approach to project management and software development, Agile is designed to help firms like ours deliver value to our affiliated advisors and their clients faster and with fewer roadblocks.
We have launched five new Agile product teams aimed at improving our digital marketing, the integrated central workflows process for financial planning and tax, and improving our client portal and financial planning process. Additionally, we are streamlining and simplifying our account open process.
We now have the opportunity to include spouses and partners in our online digital planning process through our new client portal. Similarly we are integrating our client review process so we can proactively address client life events, required minimum distribution (RMDs), and incorporate children and beneficiaries to support the wealth transfer process.


These priorities reflect our commitment to continuous improvement of the advisor and client experience.
DWN: The RIA space continues to see significant consolidation, and WEG has continued to play a major role in sustaining this trend. What technology-based solutions do you see as indispensable to support this kind of inorganic growth?
Kallsen: When pursuing an active M&A growth strategy, a simplified client relationship management system, that includes the ability to accurately predict various life events, including buying and selling a home, changes in relationships, college planning, retirement, and wealth transfer, is critical. The CRM system can gather multitudes of client data, but without meaningful artificial intelligence-enabled analytical tools to predict the impact of various life events, we would not be positioned to provide scalable services that our advisors clients' demand.

We are also providing financial planning tools for RMD calculations, Social Security payouts, insurance needs, and customized investment solutions. The Orion platform provides easy access to graded data as we acquire more forms to provide more proactive performance reporting, billing systems, compliance surveillance opportunities, as well as customized indexing.
These technology investments are essential in serving new acquired offices that can scale more effectively, to ultimately serve clients.
---