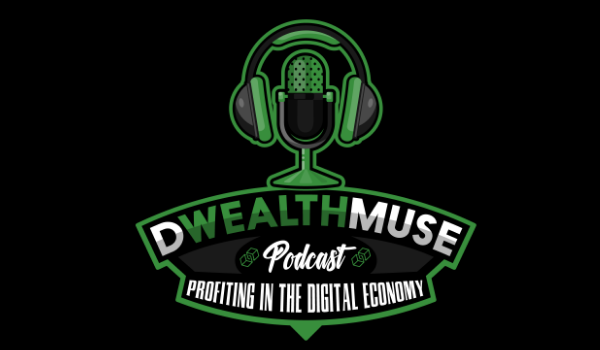 ---
DWealth Muse, with host Dara Albright, is a weekly podcast series on Digital Wealth News that bridges the knowledge gap between conventional and modern finance through original coverage of the tidal wave of technological and regulatory change headed to finance as it shifts to a digital, decentralized system.

You can listen to all Dara's podcasts at this link: https://dwealth.news/podcast/
---
Episode 48 – Investing Strategies During these Uncertain, Turbulent and Transformative Times
In this episode, DWealthMuse host, Dara Albright, and guests Tim Peterson, Global Macro Investment Manager at Cane Island Alternative Advisors, and Mark Yusko, Founder and Chief Investment Officer of Morgan Creek Capital Management, discuss cryptocurrency investment strategies during these times of economic uncertainty, regulatory ambiguity, market turbulence, and unprecedented innovation. Highlights include:
The irony of using an executive order to govern decentralized innovation;
Breaking down the #firsttheyignoreyou #thentheylaughatyou #thentheyfightyou #thenyouwin stages of bitcoin;
Why the long-term correlation of bitcoin to other asset classes is ZERO;
Whether rate hikes will save the economy from "self-inflicted inflation" or cause another great depression;
Why we are at or near the bottom of a cryptocurrency correction in one of the greatest bull markets of an asset in history;
Other digital investment strategies that crypto investors should be exploring;
The necessity of bitcoin in retirement portfolios;
Which cryptocurrencies have the potential to outperform bitcoin;
How the midterm elections could impact the markets.
---
CLICK HERE TO LISTEN TO EPISODE 48
>
---
About the DWealth Muse Podcast Series & Host Dara Albright:
Some are calling this transition the greatest financial transformation since civilization moved from a barter to a currency system. It is truly that momentous.
In these podcasts, Albright and key fintech influencers discuss how this financial transformation is impacting asset classes, investment portfolios, businesses, markets and economic policy.
Albright and guests deliver insights and leading-edge information to listeners in lively conversations that make this complex topic fascinating to learn and easy to grasp so that investors and businesses, alike, can capitalize on this monumental change.
Specific areas of coverage include:
Decentralized Finance (DeFi)
The Democratization of Finance (DemFi)
Digital Assets, Blockchain-based Assets and Cryptocurrencies
Non-Fungible Tokens (NFTs)
Security Token Offerings and Exchanges
Exempted Fintech Alternatives
Modern Liquid Alternatives
Wealthtech
Compliance & Risk Management
Fintech Savings Apps
You can listen to all Dara's podcasts at this link: https://dwealth.news/podcast/
---