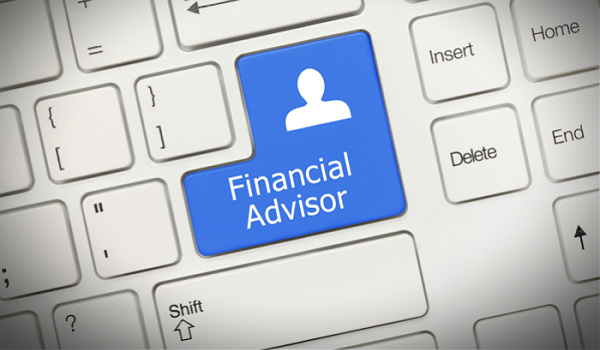 ---
It seems like we have a blockbuster deal in the wealthtech space ever three-to-nine months, and this past week Orion Advisor Services gave us a great one with its acquisition of Redtail Technology.
The purchase combines Orion's popular investment management, portfolio accounting and reporting platform with a CRM built for financial advisors, and the synergies are immediately obvious.
Since its inception, Digital Wealth News has told advisors that the beating heart of their technology stack should now be their customer relationship management solution, but traditionally, many advisors booted up their portfolio systems as their technology hub.
Now Orion can offer both to advisors and create deeper integrations between Redtail's platform and its own.
So that's the news we'll start off with in our Tech Talk today.
---
Orion: Orion announced one week ago that it is acquiring Redtail for an undisclosed price, which will enable it to wield Redtails CRM into its open-architecture platform, creating a more stable foundation for advisors' tech stacks.
Post-close, Redtail co-founder and CEO Brian McLaughlin will become Orion's President of CRM reporting to Orion CEO Eric Clarke. At that time, McLaughlin will join both Orion's executive team and its Board of Directors. In addition to McLaughlin, Redtail's executive leadership team and employees will continue working out of their existing locations as part of Redtail, which will become a brand entity of Orion.
ComplySci: ComplySci published its 2022 Chief Compliance Officer (CCO) Playbook. The annual guide takes an in-depth look at recent and anticipated regulatory compliance changes and their impact on the financial service industry. The playbook provides insights and suggestions from the company's executives and subject matter experts, as well as industry leaders and regulators. It also explores current regulations and details internal and external challenges faced by compliance teams.
In the 2021 fiscal year, the SEC enacted a number of critically important and first-of-its-kind enforcement actions, awarding $564 million through its Whistleblower program. Although the number of enforcement actions taken by the commission decreased slightly from 2020 to 2021, examinations rose to more than 3,000 cases and total penalties grew from $1 billion in 2020 to $1.4 billion in 2021.
iTrustCapital: Alternativs and crypto-IRA provider iTrustCapital announced that it has surpassed $5 billion in crypto IRA transactions, a 60% increase in nine months.
Apex Clearing Solutions: Apex, a familiar name in the wealth space, has partnered with Bank of America through its Apex Fintech subsidiary to offer a real-time payment solution.
Brokerages using Apex will be able to offer individual investors a more streamlined payment solution that enables instant funding of their brokerage accounts and instant disbursement from their brokerage accounts to their bank accounts.
RBC: RBC Clearing and Custody announced the launch of RBC Nexus, a revolutionary new unified technology platform and secure entry point for all independent broker-dealers and registered investment advisors.
RBC Nexus is the only platform financial professionals need to conduct all business with RBC C&C, minimizing the need to access multiple applications or manage integrations. It was conceived as an innovative way to help financial professionals more efficiently manage their client relationships, operate their book of business and access RBC C&C's full array of technology tools in one place.
Fidelity: Fidelity, possibly the most progressive major RIA custodian when it comes to developing digital assets and cryptocurrency capabilities, has launched two ETFs intended to capture the growth of the digital assets space and the metaverse.
The Fidelity Metaverse ETF (ticker FMET) and the Fidelity Crypto Industry and Digital Payments ETF (DIG) will primarily invest in companies involved in the development and future state of the metaverse, in the case of FMET. In the case of FDIG, digital payments and crypto infrastructure providers will be the focus. Both funds are passively managed and are currently available.
---