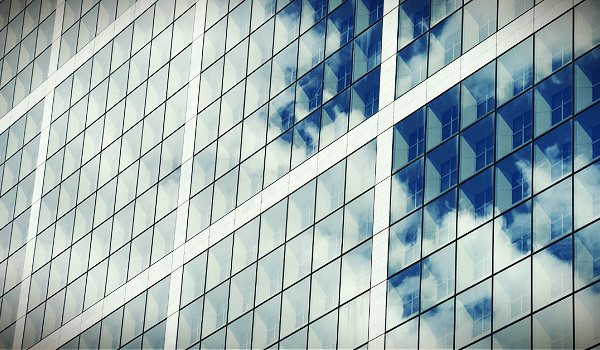 ---
By Adrian Johnstone, Practifi
Of all the technology advisory firms rely on day in and day out, customer relationship management (CRM) solutions are, without a doubt, the most important. The best firms are able to effortlessly stay on top of client updates, account management tasks and outreach opportunities, and CRM software helps them keep track of it all.
Major platforms like Salesforce do a great job of tracking client relationships, but they are designed to work for a very broad audience representing different industries. Advisory firms may find that they want a CRM system that's tailored to their specific needs. Specialized CRM solutions built with financial advisors in mind seamlessly fit into your tech stack and support the daily processes that keep advisory firms running.
Why do financial advisors need a CRM?
Imagine a world without CRM software (fair warning, it's not a pretty sight). Advisors document client interactions through hand-written notes — or worse, not documenting them at all. Firms lack any kind of oversight into the state of their client relationships, opportunities to improve service delivery or what their advisors are doing at any given moment. Even basic client information like assets under management, retirement plans and financial strategy can be difficult to find, update or share. In short, you have a recipe for chaos.
CRM solutions provide firms with the structure needed to track every aspect of the client experience. You don't have to worry about losing important insights like client preferences or account details when an advisor is out of reach or leaves the firm because all of that information is housed in a single CRM platform. (Of course, you still need to ensure financial advisors are updating the system, but we'll get to that later.)
Trying to run a wealth management firm without a dedicated CRM isn't just foolhardy — it's virtually impossible. Clients expect a better experience from financial services firms today, and you need a comprehensive platform to monitor client relationships and stay one step ahead of their demands.
What features do you need in a CRM?
Every CRM platform gives you a window into your client relationships, but you should look for a few specific features to get the most value out of this technology.
Integration
At their best, CRM solutions act as the hub of your financial advisory operations, sitting squarely in the center of your tech stack. Think of your CRM as your single source of truth for everything happening in your firm. It pulls in data from different sources to give you a complete picture of your clients while also pushing out information to feed into other software platforms you use every day.
That means your CRM needs to seamlessly integrate with your most important business software, including financial planning systems, portfolio management tools, marketing automation software, prospecting tools and communication platforms. Put the data your team needs in their hands when they need it most.
User experience
Even the best technology will falter if your staff refuses to take full advantage of its functionality. All too often, people overlook the importance of user experience when vetting CRM software. If advisors have a hard time navigating through the platform's interface and finding important information, they probably won't find much use for it. Your CRM platform needs to be more intuitive and easy to use than previous workflows to get people firmly onboard.
It's helpful to put yourself in your advisors' shoes when considering your CRM options. For instance, do the dashboards give you the most useful and relevant information right at your fingertips? Or do you have to hunt around through a bunch of different screens to find it? Your goal is to make life easier for your team so they can spend more time supporting your client base and meeting their needs.
Don't forget your other financial professionals, either. Consider how other team members will interact with the platform and how that experience might change depending on their role: marketing, sales, compliance, etc. CRM solutions touch other areas of your firm beyond client management, so it's important to understand your platform will support those functions.
Workflow automation
Every financial services firm could probably stand to automate more day-to-day workflows and cut back on time-consuming tasks. Your CRM platform should support workflow automation, either through pre-built capabilities or post-launch add-ons. The more you automate, the more time advisors have to spend with both existing and prospective clients.
Workflow automation can reach every corner of your wealth management firm, streamlining processes that would otherwise take a lot of time and energy to complete. Even simple automations can support more complex tasks by accelerating individual steps in those larger processes. If you're not taking advantage of every opportunity to automate, you're probably spending more time and money getting basic things done than you need to be.
What is the best CRM for financial advisors?
A barebones CRM system may not provide all the functionality your firm needs. That's why it's so important to consider CRM solutions built specifically for the financial services industry. A wealth management professional's average day is much different than that of a salesperson or a compliance officer. Shouldn't your CRM software account for those differences?
More than a CRM, Practifi is designed with the nuances and demands that define the financial services industry, Practifi gives your firm the specific tools you need to deliver a consistently excellent client experience and keep tabs on your firm's day-to-day operations.
---