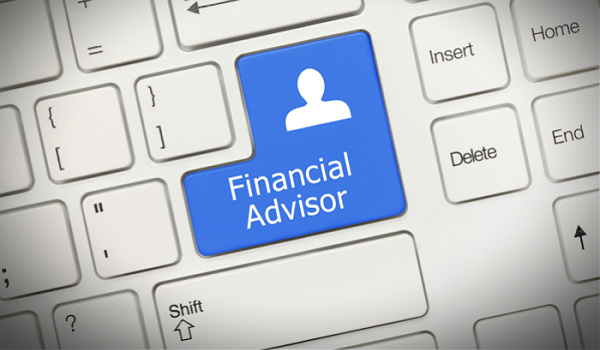 ---
By Christopher Robbins
I'm still an optimist
To borrow a bit from TS Eliot, April was a cruel, cruel month for investors, and so far May isn't shaping up to be much better. Inflation and rising interest rates took their toll on stocks and bonds, and a series of risk events and bad headlines caused a crash in digital assets, with some cryptocurrencies ending up wiped out completely.
But I still believe in a—gradually—growing global economy. I still believe that all of the most intimidating, seemingly entrenched risks—demographic decline, changing climate, geopolitical strife—can be solved with human ingenuity.
I even still believe in digital assets.
That doesn't mean I can tell you whether bitcoin will rise or fall over a certain period or which tokens will collapse completely to zero like Luna did last week. It means that I believe we're going to be talking about cryptocurrencies and using them in some form for a long time—and that blockchain technology will eventually be even more pervasive than bitcoin itself.
That optimism helps me stay in the market and continue to embrace risk when others lose their heads and flee. Let's just hope it isn't born of foolishness.
Onto some fintech headlines—it was another busy week.
---
TIFIN—TIFIN announced the closing of a Series D funding round with a $842 million valuation, reflecting a growth in product offerings, users and revenues—its October 2021 Series C round valued the company at $447 million.
The latest round included new partners Franklin Templeton and Motive Partners. Rob Heyvaert, Founder and Managing Partner of Motive Partners will join the TIFIN board as part of the transaction.
Smarsh—Smarsh announced the acquisition of TeleMessage, a global mobile messaging, voice capture and archiving firm.
With the acquisition, Smarsh adds regulatory compliance capabilities for mobile devices to support firms with Bring Your Own Device policies and extends its ability to store and monitor employee communications on the latest consumer applications such as WhatsApp, WeChat, Telegram, Signal, and other popular Mobile IM apps.
Envestnet—Envestnet made a series o announcements at its recent Envestnet Advisor Summit in Charlotte, N.C., including the acquisition of Trulytics, an Advisor Transition Management platform and the first end-to-end data-driven system to help wealth management and insurance enterprises attract, grow, and retain advisory businesses.
The fintech also launched the Envestnet Wealth Data Platform, a cloud—based data intelligence solution for wealth advisory firms, and a next-generation client portal.
The conference was also used as a launchpad for Envestnet's new Developer Portal, Impact Assessment and Next-Best Dollar MyBlocks, Sustainable Investment View and Next-Generation Trading.
Riskalyze—Riskalyze launched Command Center, a compliance and firm configuration platform for growing wealth management firms. The platform makes it easy for firms to see which accounts have inappropriate investments, concentrated positions, or are out-of-alignment with their targets.
Vestwell—Vestwell announced a partnership with Patriot Software to offer 401(k) plans with seamless payroll integration.
The partnership will allow Patriot to offer 401(k) plans to all of its payroll customers with access to an integrated modern and customizable workplace retirement plan, giving exclusive pricing benefits to support employers implementing affordable retirement programs for employees.
A leading barrier for small businesses to offer retirement plans is often the integration with payroll. The Patriot and Vestwell partnership is designed to help small businesses by easing the administrative burden through streamlined, automated payroll processing, taxes, and compliance, all in a cost-effective and user-friendly platform. The underlying architecture of the partnership is powered by Vestwell's cloud-based digital recordkeeping platform.
RightSize Solutions—RightSize Solutions expanded its sales team with the hires of Eric McDougal and Robert Hughes.
Both men join as senior members of the RightSize sales team and will be stationed in St. Louis.
---